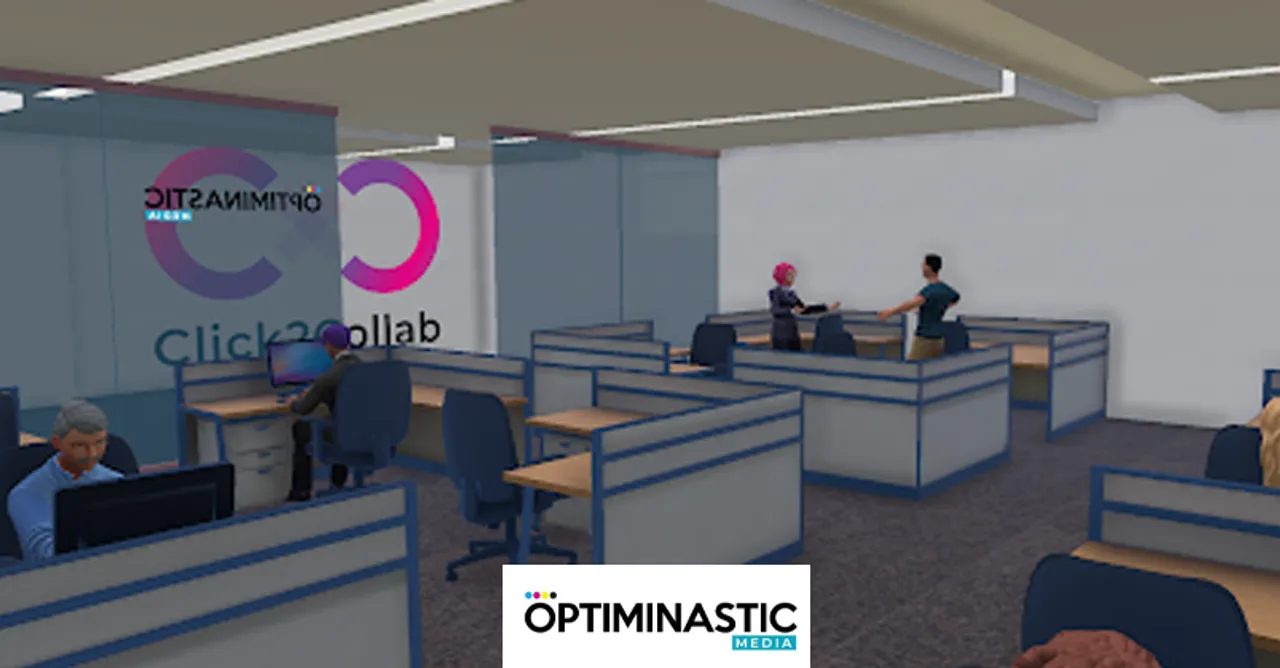 Optiminastic launches its virtual office Optiverse and develops solutions for brands looking to enhance their presence in the metaverse.
Digital marketing agency, Optiminastic Media with expertise across Tech based Performance, Content and Influencer marketing services makes an entry into the Metaverse with the launch of its virtual office space, Optiverse. Strengthening its Metaverse As A Service (MaaS) offering for brands across the globe, Optiminastic Media's Optiverse will play a significant role in providing brands and advertisers a view into the numerous potential marketing opportunities that the Metaverse has to offer. Through Optiverse, Optiminastic Media will enable brands to initiate their metaverse journey, enhance their creative strategies and drive marketing innovation.
Purposefully designed to meet the needs of a burgeoning global digital economy, Optiminastics' ground-breaking metaverse office Optiverse will enable end users and brand marketeers to create their avatars, engage in office walk-throughs, interact with Optiminastic's workforce, conduct meetings, etc. Optiverse will help Optiminastic showcase the potential opportunities for brands to engage with consumers in the Metaverse. 
Speaking on the development, Akshae Golekar, Founder at Optiminastic Media said, "At Optiminastic, we have been bullish about the potential of the Metaverse. We have been early and keen watchers of Web3 and the Metaverse and believe that it has the opportunity to erase borders when it comes to creative communication. We have been working closely with brands in this domain and the launch of our office, Optiverse reinforces our commitment for the development and growth of MAAS in India and across the globe. We look forward to closely working with India Inc. as they step up their Web3 and Metaverse play while establishing Optiminastic Media as a partner of choice in this field."