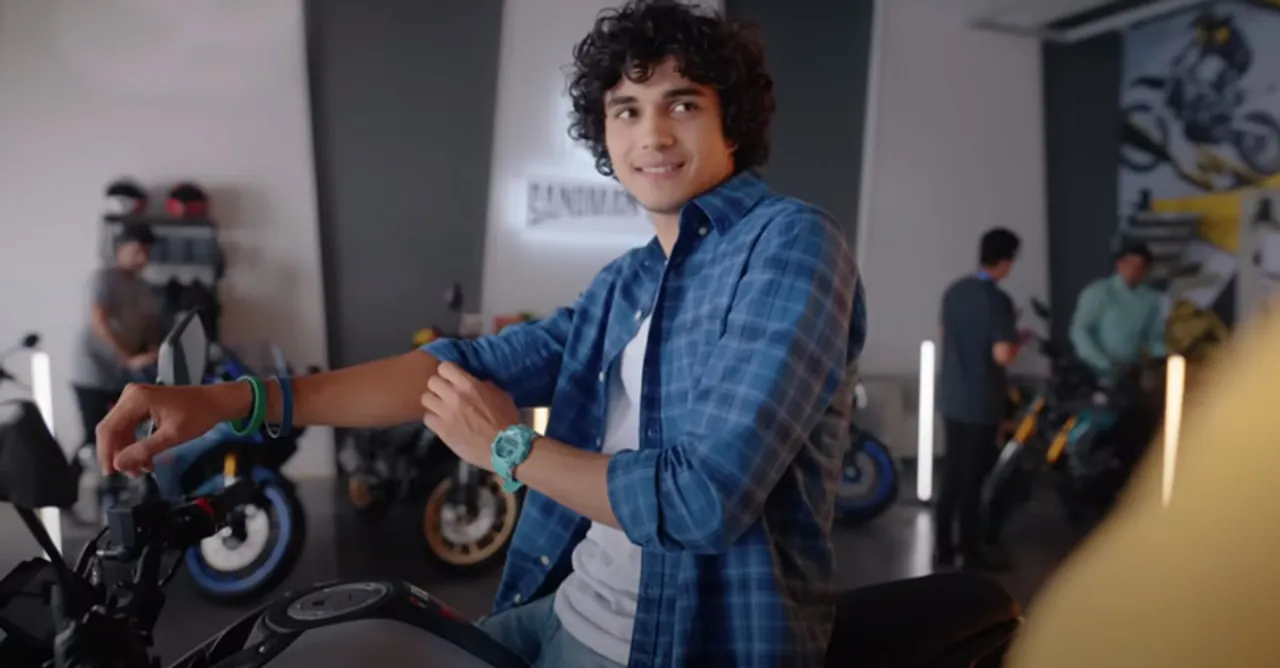 ACKO's film highlights the advantages of buying and renewing hassle-free bike insurance via the app. 
ACKO has released a series of video campaign emphasizing the advantages of purchasing insurance directly from an insurer. The ad films highlight the advantages of buying and renewing hassle-free bike insurance via the app. 
The first film depicts a father pulling his son's leg about buying a new bike while being concerned about bike insurance. The son's purchase of insurance through the ACKO App brings in a pleasant surprise. By showing the protagonist as a responsible son who chooses to buy insurance in advance, the commercial seeks to dispel the stereotype that young individuals lack responsibility. The ad ends with a relatable father-son moment as the father quips 'ghutna jhaank raha hai' on his son wearing ripped jeans.
The second ad opens in an office with a manager who appears irritated after receiving a "challan" from the traffic police for an expired bike insurance policy. The manager then turns to his team for a last-minute solution to renew the policy, leading him to the ACKO app.
In the third advertisement, a third friend apologises for arriving late while two other pals are seen conversing on the sidewalk in front of a café in Mumbai. She explains that she was unable to bring her bike since her father was too busy to renew the insurance. The protagonist is then guided to the Acko app in a humorous manner.
Commenting on the campaign launch, Ashish Mishra, Executive Vice President - Marketing, ACKO, said, "We at ACKO are trying to fundamentally change the way people buy insurance in India. We believe that a huge part of the country's population is still unaware of the benefits of buying insurance directly from a trusted insurance provider. We focus on three segments of young individuals, folks in tier II towns, and women in the new campaign. We want to change how people view these segments while educating them on the benefits of buying insurance directly."
ACKO has employed humour, wit, and fun to shed light on the ease of buying insurance with their app, reaching out to the audience in a conversational manner. A welcome change indeed!