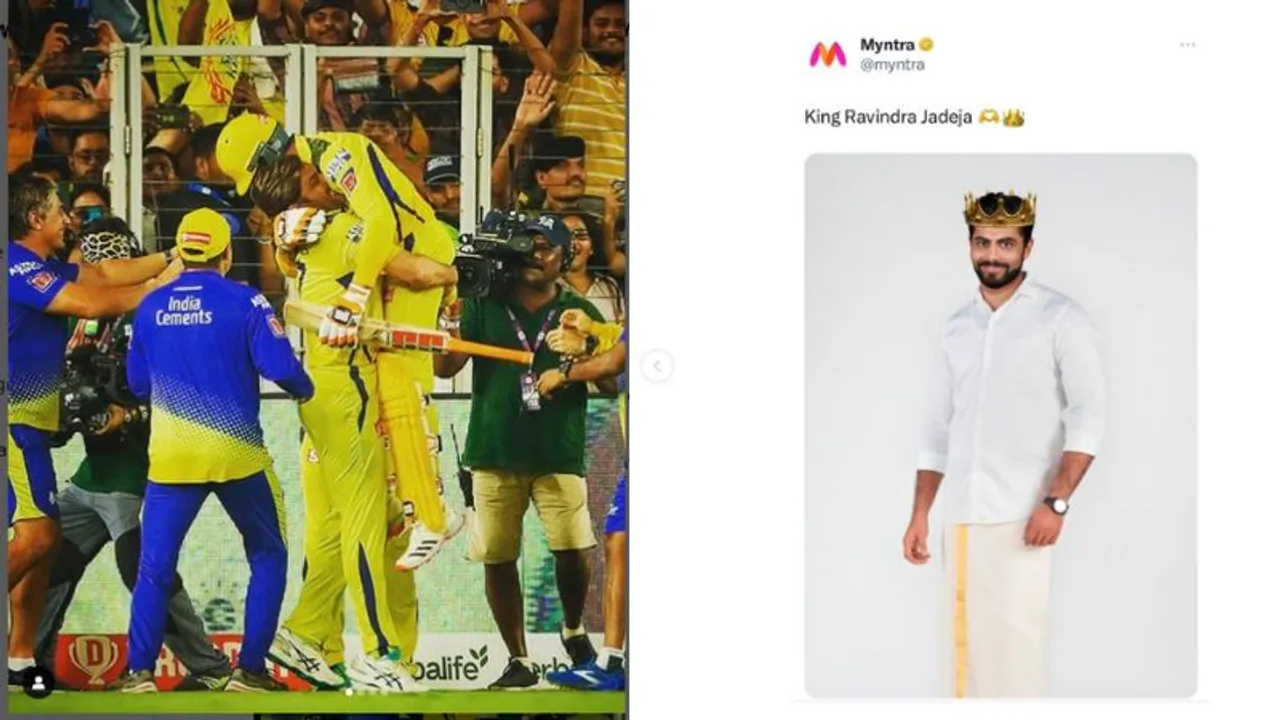 As Chennai Super Kings lift the cup for the fifth time, and MS Dhoni and Ravindra Jadeja win their fans' hearts, brands join in to celebrate the yellow team and men that led the team to victory.
After the bad weather pushed the finals to Monday, former Indian captain MS Dhoni led Chennai Super Kings (CSK) to victory on May 29. The yellow team beat Gujarat Titans in the finals, bagging the cup for the fifth time.
While brands were prepared for both outcomes and some social media managers had made two folders for it, they weren't prepared for such a glorious, dramatic match. Brands later celebrated team CSK, Dhoni and Rabindra Jadeja in their social media posts.
Fans from across the country went to the venue this time to watch Dhoni play his last IPL and were seen jumping and crying on the pavilion as his team secured the trophy. But after the nail-bitting match and watching fans cheering for him, Dhoni said that with the amount of love he has received all over, the easy thing would be to walk away from there, but the harder thing would be to work hard for nine months and try to play another IPL. With this, Dhoni indicated that he would be seen next year too, which was another celebratory moment marketing format this year.
With the game changing towards the end in CSK's favour, food delivery brands celebrated the team in Yellow making 'the last-minute delivery.' While dating apps captured the love for Dhoni in their posts.
Also read: #SSIPWatch: Gujarat Titans Branding Strategy – Arvinder Singh on winning on and off the field
Here are a few posts celebrating IPL 2023 coming to a close:
Did we miss any of your favourite #GTvsCSK topical posts? Write to us content@socialsamosa.com