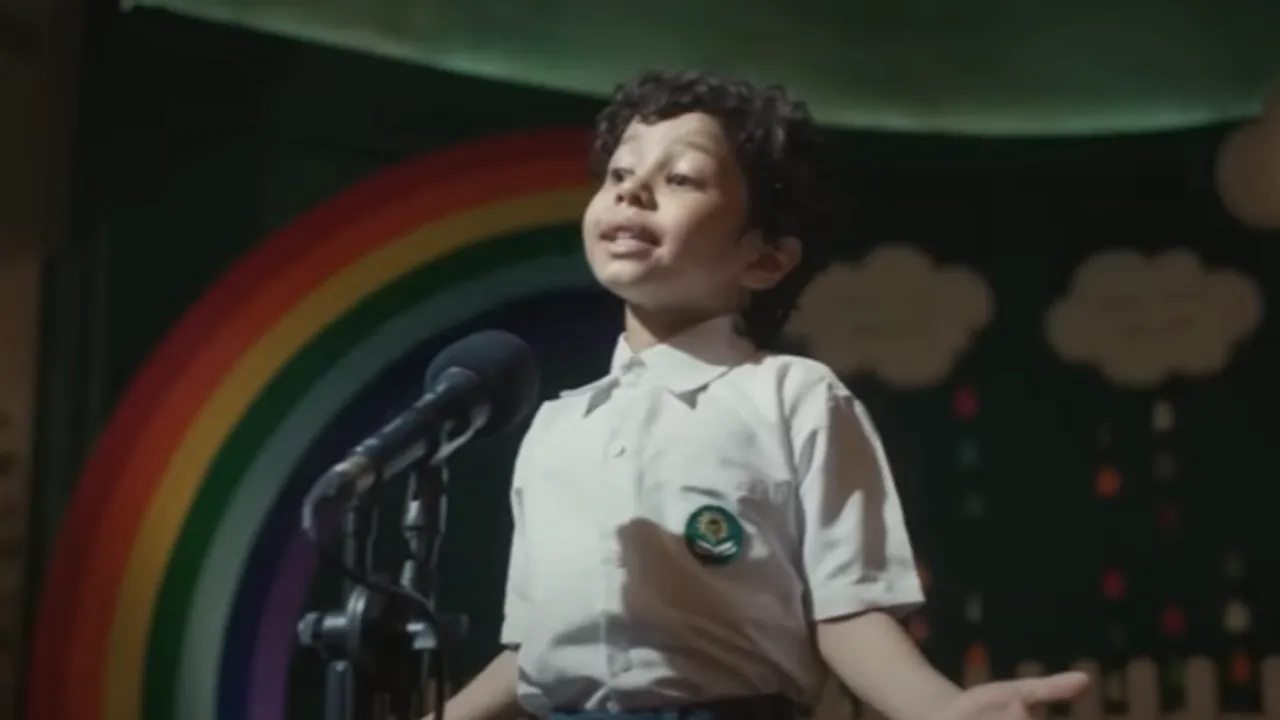 Reimagining popular nursery rhymes, Tata Tea's new campaign for #JaagoRe urges people to take small everyday actions to secure the future of their kids.
On World Environment Day, Tata Tea launched its latest edition of #JaagoRe, aimed at spreading awareness on a cause which is the most defining crisis of our time – Climate Change. 
Climate change is no longer a distant threat, it is a reality that demands our immediate and urgent attention. The impact of this global crisis is affecting our planet which poses a serious threat to the future of our children. 
Its new TVC uses popular nursery rhymes as a device to make the message of fighting against climate change more relatable and personal to parents. Conceptualized by Mullen Lintas Bangalore, the film depicts how the favourite poems of our times may look very different in future if we don't act now! Popular nursery rhymes like 'Jack and Jill', 'Machli Jal ki Rani', 'Twinkle Twinkle Little Star', 'Rain Rain Go Away' are shown with modified verses, portraying a potentially grim reality and a damaged world that could be left behind for our kids, because of our apathy and inaction.
In the past, from challenges related to corruption, elections, women empowerment, and Covid-19 awareness, 'Jaago Re' has spoken about critical issues. 
The new film implores consumers to adopt simple actionable ways to contribute to fight climate change, which otherwise appears to be a complex and insurmountable problem. Consumers can visit Jaagore.com to pledge their support, get tips to adopt a sustainable lifestyle and inspire others by sharing their stories of the fight against climate change.
Commenting on the initiative, Puneet Das, President - Packaged Beverages (India & South Asia), Tata Consumer Products said, "Tata Tea Jaago Re has always believed in raising the society's collective consciousness on key social issues of our times and there is nothing more pressing than the need to fight against Climate Change for the world's future. While climate change and its negative impacts have long been discussed, it is critical to understand how children are rendered the most vulnerable in this context.
The current edition of Tata Tea JaagoRe is based on the most basic parenting insight of protecting our children and ensuring that we do everything to give them a better future. This year, we are using popular nursery rhymes to portray how the childhood of our kids could look very different from ours if we don't act now. We hope that this makes the issue of climate change very personal and relatable leading to a wider behavioural change in our society by each individual." 
Sharing his thoughts on the uniqueness of the campaign, Hari Krishnan, CEO, Mullen Lintas said, "Tata Tea Jaago Re is not a campaign but one of the longest-running purpose-led movements. As a thought leader, Tata Tea has always held a mirror to the society and this time it's no different as the brand has embraced climate change as a cause. This year we have upped the ante, by having kids making the point in a hard-hitting way. Because it is their generation that has to suffer the consequences of our actions. We have hit a sweet spot with our creative device where we have turned popular children's rhymes into resounding messages about climate change, voiced by the little ones, making it even more impactful. We want this awakening to lead to a positive change in the society."