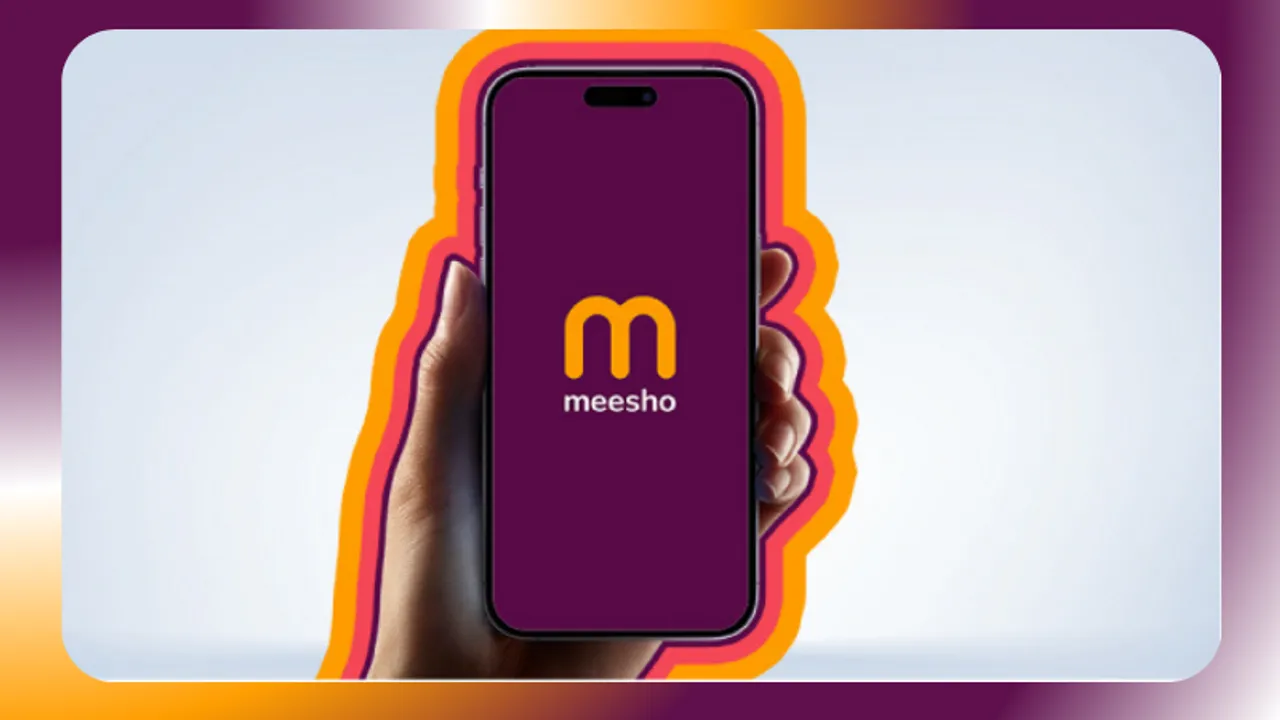 Meesho launches new brand identity changing their brand palette; features hues of Jamuni and Aam to encapsulate vibrancy and grandeur.
Meesho, an e-commerce marketplace, has revealed a new brand identity to strengthen their positioning as a one-stop horizontal platform that meets the everyday needs of Indian shoppers. The brand revamp also aims to showcase the e-commerce platform's vast collection.
The new color palette features hues of 'Jamuni' and 'Aam', which encapsulate the vibrancy and grandeur of India's diversity. According to color theory, Jamuni has an association with aspiration while Aam is seen as inviting and welcoming. The refreshed color palette aims to evoke personality traits of confidence and approachability among Meesho consumers and sellers. However, the logo retains Meesho's iconic 'M', in a more colorful and interconnected avatar – which has been associated with the brand since its inception in 2015. 
As part of this initiative, Meesho has leveraged auditory touch points to build an emotional connection with users. Built on the premise of 'all good things arrive with a ting tong', the company's sonic identity beautifully captures the anticipation and excitement that one experiences while expecting the delivery of an online order. Meesho's peppy signature track plays during all legs of the customer journey, from clicking on the e-commerce application to receiving a push notification to placing an order. The sonic identity will also be launched in eight languages (Hindi, Bengali, Telugu, Marathi, Tamil, Gujarati, Kannada, Malayalam, and Odia) for a more authentic experience. 
"We are thrilled to introduce our revamped brand identity, which symbolizes our transformation into a genuinely inclusive and egalitarian e-commerce platform. The new color palette and sonic identity will add a powerful new dimension to our brand identity, a critical component of how people recognize Meesho today and in the future. We believe there is an enormous opportunity for mass adoption of e-commerce in India, and the next wave of growth will come from making it pertinent for all shoppers. With this brand revamp, Meesho will progress further on its journey to become the go-to e-commerce platform for the next billion consumers in India," said Vidit Aatrey, Founder and CEO, Meesho.
"With e-commerce steadfastly gaining traction across geographies and socioeconomic backgrounds, Meesho continues to boost access and affordability for the country's heterogenous customer base. Every design decision was evaluated from a consumer lens to arrive at a refreshed brand identity that signals the joy that consumers experience when interacting with the brand. We explored a wide range of possibilities before finally arriving at the chosen solution, which captures the brand's ethos of inclusivity and aspiration. We believe Meesho's brand experience is set to evolve in a myriad new and exciting ways. It was an absolute delight for Landor & Fitch to partner with the Meesho team on this brand transformation," added Lulu Raghavan, Managing Director, Landor & Fitch.