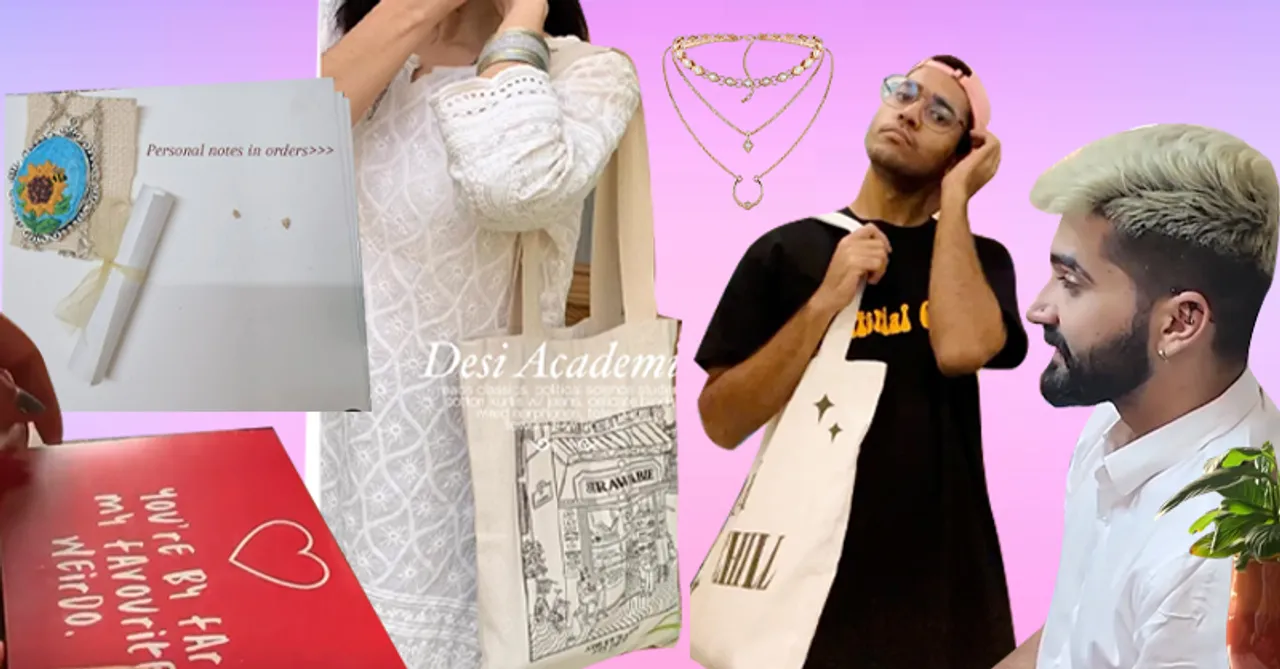 Queers treat their consumers as peers, and this trait makes the marketing strategy of queer-owned brands authentic, expressive, and engaging. Scroll through this range of reels to know how these brands are shaping up a new world order on the most engaging section on Instagram.
The wavelength at which these queer-owned businesses operate is distinguished from several others. They stand out in terms of their marketing strategy on Reels, which has a vibrant content palette, outspoken and relatable pegs, and an unconventional product showcase.
No Promotions… Just Vibes
The primary objective may be selling products, but that is not the endgame of creating content. This is why these Reels set the mood and vibes. Authentic content instead of overtly promotional Reels is how these brands forge genuine connections. Instead of alienating the audience from the characteristic of the brand with an aggressive push on products and services, the brands push out content that reflects their eccentricities.
Embracing Shortcomings
Less followers, or not enough brand awareness is a negating indicator, right? Not for these brands, as a community that faces hardships every step of the way, it isn't rare to witness these folks embrace their vulnerabilities and face these hardships head-on.
This vulnerability resonates with the audience, who are inclined to genuine efforts and encourage positive change.
Aesthetics Over Metrics
Visually appealing and aesthetically pleasing content that utilizes the platform's features and creates an identity that is unique but relatable - celebrates diversity, and gives a peek into the everyday lives of the business owners. With delightful frames, creative editing techniques, and well-curated music, these brands create Reels that prioritize aesthetics over brand metrics.
Consumers Are Peers
The traditional promotional approach gets a run for its money with the genuine connections that these brands are building with their community. A single scroll through the comments sections tells us the audience is actually interested in the brand and its content. This content sparks conversations and uses the interactive nature of the platform. The content often addresses consumer concerns and queries and initiates discussions that are meaningful, building a sense of community, and encouraging brand advocacy.
Key Takeaways
By owning their shortcomings, embracing aesthetics, treating consumers as peers, and prioritizing authenticity over promotion, these brands have established a presence and are building meaningful relationships as up and coming businesses. Here are a few learnings that brand tapping reels can adopt:
Embrace the tiny milestones of progress, even if the scale may be small
Educative or informational content can be entertaining too
Jump on trends that are relevant to your brand
Instead of showing your products, show the experience of using the products
Address consumer queries and concerns in a snackable format
Engage the audience with content, and they will convert
Use Reels as a mode of expression, not a promotion
Everyday scenarios are the best settings to show your products
No Promotions... Just Vibes
Owning Shortcomings
Challenging Norms
Content + CTA = Conversion
CIA (Consumers In Action)
Trends 🤝 Reels