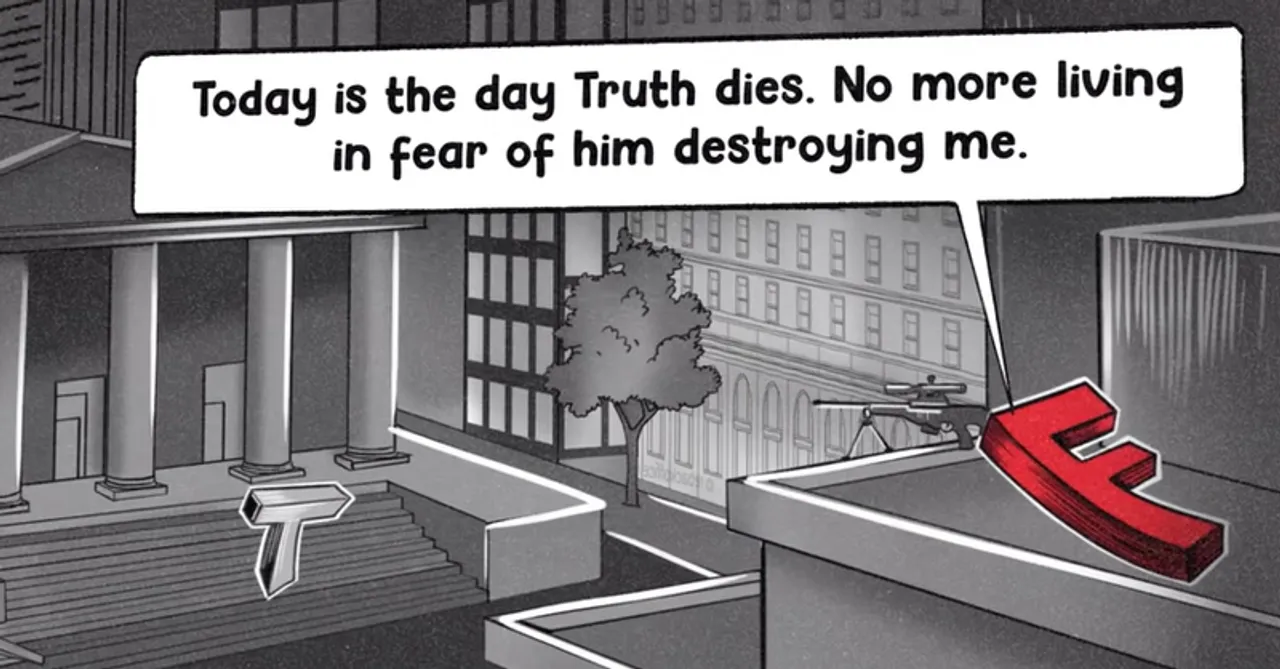 With a trust score of 77.6, The Times of India emerged as India's most trusted news brand, ahead of the likes of Twitter and BBC in a TOI survey conducted by Nielsen. The brand celebrated yet another win with an innovative advertising campaign that showcases TOI's role in being the savior of truth amidst the eternal battle between truth (T) and false (F). 
The campaign titled Defenders of Truth: T vs F captures how misinformation, that spreads like wildfire tries hard to suppress facts but with a credible partner like The Times of India, truth continues to prevail amidst all crisis. 
The eternal battle has been captured as a graphic novel that shows different situations where F pulls many tricks out of its sleeves and tries to harm T but TOI comes to its rescue through thick and thin.
While commenting on the thought behind the campaign, Mr. Kaustuv Chatterjee, Director TOI Brand, languages and NPI said, "Let Truth Prevail is a principle that The Times of India has been living by for the last 185 years and this continues to power our commitment to delivering truth, day after day. We brought alive this core thought in an interesting way through the T vs F advertising. Various scenarios shown in the ads are powered by valuable reader insights on trust, that we gathered from the robust study we conducted via Nielsen. As an example, print is trusted because once printed, the content can neither be withdrawn or retracted."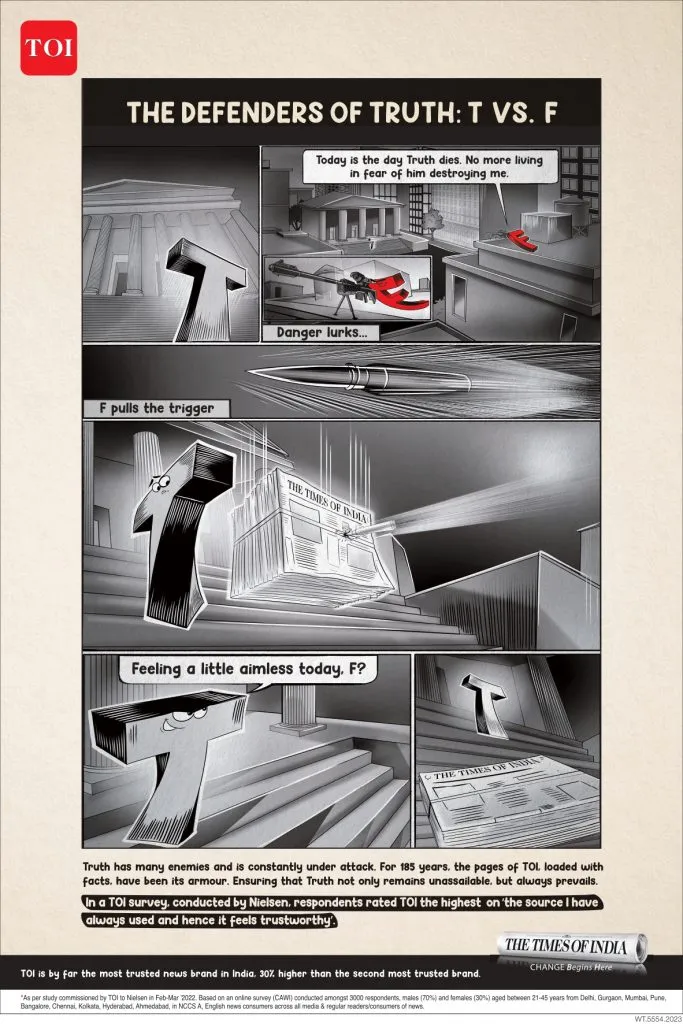 Additionally, as per the survey for the top 3 most consumed brands news media brands, a significantly higher number of people prefer the printed version of the newspaper, reiterating the power of print as a medium of trust.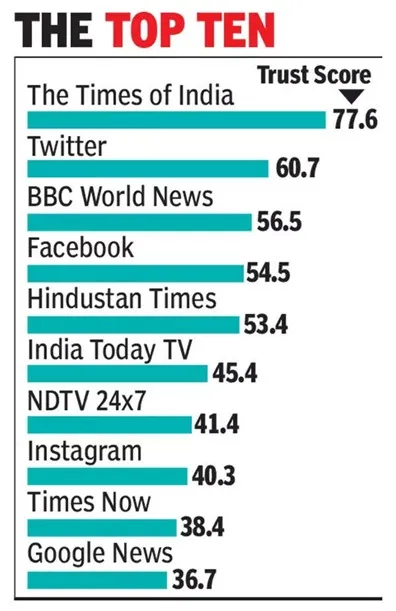 The digital leg of the campaign also populated various scenarios as short animated films that garnered very good traction on social media.
Disclaimer: The Nielsen survey is commissioned by the Times Of India Group. The Article is sponsored & does not reflect the stance of the publication.