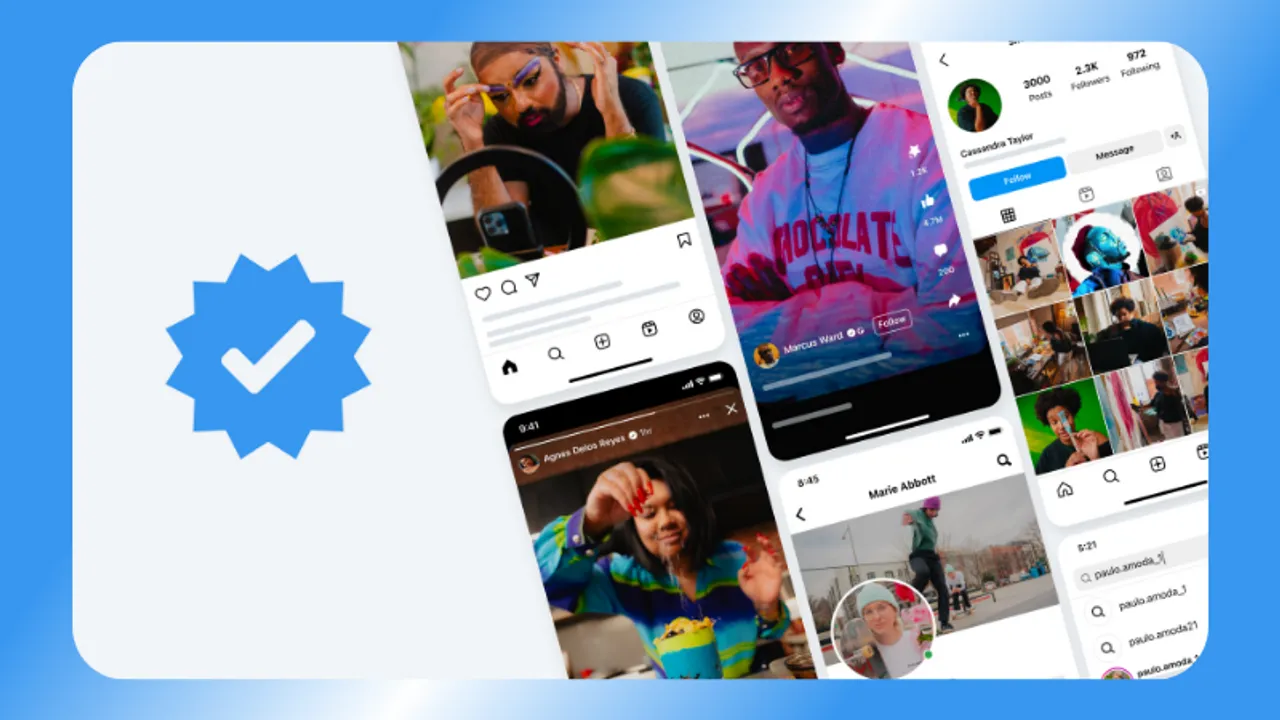 Meta Verified, the feature that allows users on Instagram and Facebook to verify their identity, is now available in India with legacy verified badges.
Meta is expanding its Meta Verified to India after seeing good results from its early testing in several countries globally. It will also continue honoring verified badges that were granted previously based on existing criteria.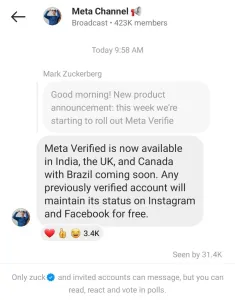 To help up-and-coming creators grow their presence more quickly on its apps, in February the platform announced that it will begin testing a new offering called Meta Verified. It is a subscription bundle on Instagram and Facebook that includes a verified badge that authenticates your account with government ID, proactive account protection and access to account support. This continues to be the approach for India.
With Meta Verified in India, users will get:
A verified badge, confirming you're the real you and that your account has been authenticated with a government ID.
More protection from impersonation with proactive account monitoring for impersonators who might target people with growing online audiences.  
Help when you need it for common account issues. At the moment, support is available in English only, but it will be extended to include Hindi as well in the coming months.
Meta Verified is available for direct purchase on Instagram or Facebook in India. People can purchase a monthly subscription for ₹699 on iOS and Android. In the coming months, Meta will also introduce a web purchase option for ₹599 a month.(4)
Honoring Existing Verified Badges
Meta will also retain the verified badge for accounts that were verified before the introduction of this feature. These accounts will be passed through a set of criteria to confirm their authentic presence and may be more susceptible to impersonation than the average user. 
Meta wants to build a subscription offering that's valuable to everyone, including creators, businesses, and the community at large. As part of this vision, it is evolving the meaning of verified accounts on its apps access to verification can be expanded and more people can trust that the accounts they interact with are authentic.
Building Safety from the Beginning
It's important to feel confident that your identity and accounts are safe and that the people you're interacting with are who they say they are. That's why the platform has built a series of checks into Meta Verified before, during and after someone applies. 
To be eligible, accounts must meet minimum activity requirements, such as prior posting history, and applicants must be at least 18 years old.
Applicants are then required to submit a government ID that matches the profile name and photo of the Facebook or Instagram account they're applying for. 
Meta Verified subscriptions will include proactive monitoring for account impersonation.
1. Where available, some subscribers may be required to submit a selfie video as part of the authentication process.
2. The rollout has begun, and will be available to all who meet the eligibility criteria over the next few weeks.
3. Businesses are not eligible to apply for Meta Verified at this time.
4. People interested in purchasing on web can sign up to the waitlist through the Facebook web Account Center to be informed when web purchasing is available.