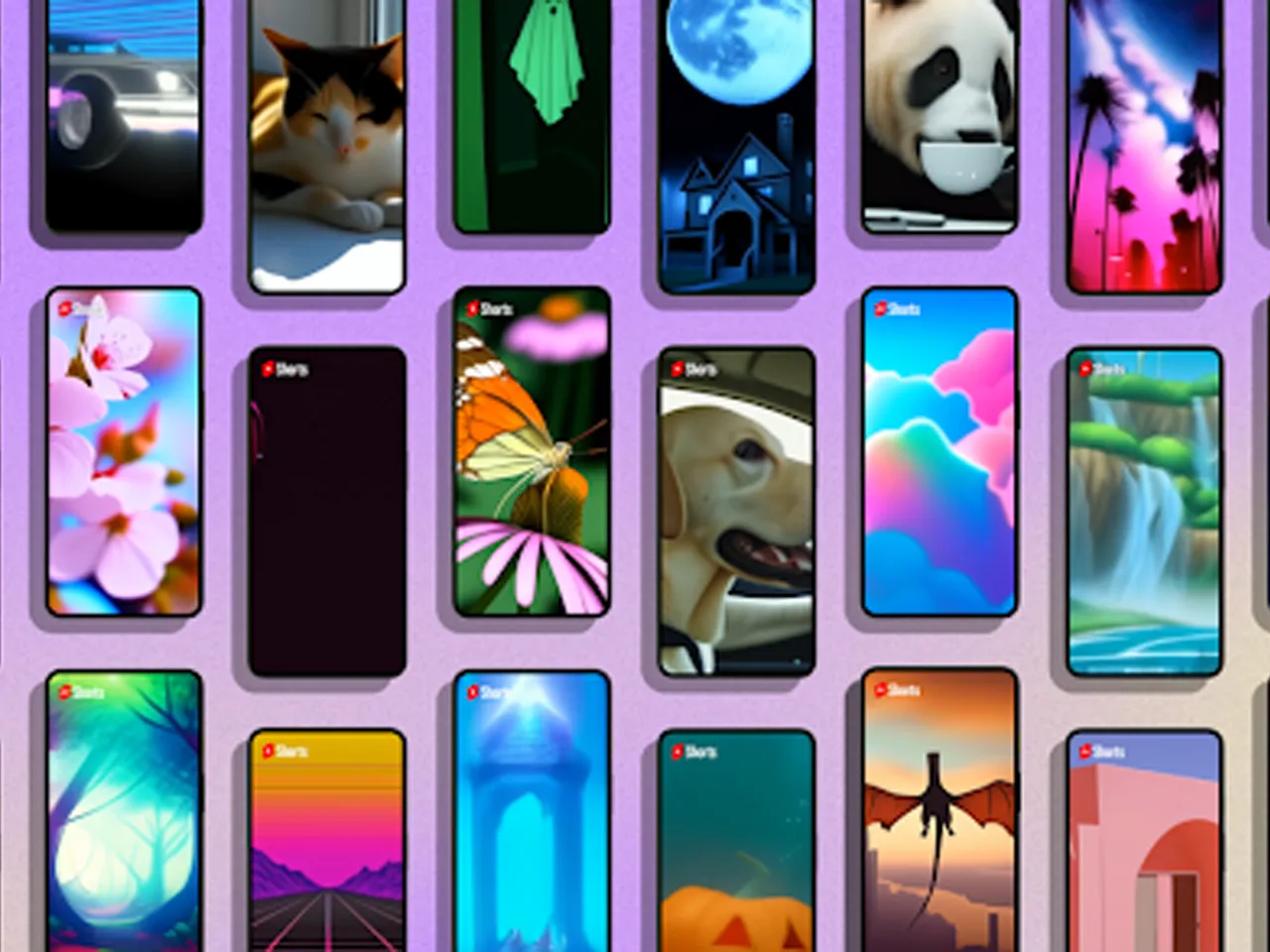 YouTube has unveiled a suite of AI-powered capabilities that will help both new and established creators and artists create, edit, and share content in bold new ways. These AI-powered tools will help unlock powerful new forms of creative expression, take the friction out of the creative process, and allow YouTube creators to reach more viewers.
At Made On YouTube, showcasing the limitless potential AI can bring to creators, artists and the creative industry, the platform made the following announcements:
The introduction of 'Dream Screen,' a new generative AI feature to unlock creative expression on Shorts: Later this year, it will introduce Dream Screen, a new experimental feature that allows creators to add AI-generated video or image backgrounds to their Shorts simply by typing an idea into a prompt. With Dream Screen, creators will be able to generate new, fantastic settings for their Shorts that are only limited by bounds of their imagination.
The launch of 'YouTube Create,' to help take the work out of video production: To help anyone create and share videos right on YouTube, the platform has launched a new mobile app called YouTube Create, which was designed to empower creators to get started with a suite of production tools to edit their Shorts, longer videos, or both. The app offers video editing tools including precision editing and trimming, automatic captioning, voiceover capabilities and access to a library of filters, effects, transitions and royalty-free music with beat-matching technology so that creators can produce their next YouTube video without relying on complex editing software.
The platform has consulted with more than three thousand creators in the process of building YouTube Create. Currently in beta on Android in select markets including the United States, Germany, France, United Kingdom, Indonesia, India, Korea, and Singapore, the app is free of charge. 
Apart from these, YouTube is set to provide the following tools in the coming time:
YouTube is bringing 'Aloud,' an AI-powered dubbing tool, into the platform so creators can easily reach audiences well beyond their primary language. Available to select creators, the feature is currently being tested in English, Portuguese, and Spanish.
Next year, assistive search in 'Creator Music' will make it easier for creators to find a soundtrack for their videos. Creators can simply type in a search query and AI will suggest the right music at the right place. The feature is currently available in the US and the platform is working on expanding it.
Next year, 'YouTube Studio' will tap generative AI to spark video ideas and draft outlines to help creators brainstorm. These insights are personalized for each channel and based on what audiences are already watching and interested in. The platform has been testing early versions of AI-powered tools in YouTube Studio with creators, and it has been suggested that more than 70 per cent of those surveyed have said it's helped them develop and test ideas for videos.
Neal Mohan, YouTube's Chief Executive Officer said, "We shared new updates that will help creators and artists push the boundaries of creative expression -- by making the difficult things simple and impossible dreams possible. Making it easier for creators anywhere to create content they love is core to YouTube's commitment to putting creative power into the hands of billions of people. This is the start of a new era of creativity. We can't wait to see what our incredible community of creators and artists make on YouTube." 
Lyor Cohen, YouTube's Global Head of Music, said, "Bold and responsible, that is our mission. The potential of AI is incredibly exciting. But as with any new technology, we have to approach it responsibly. What Artists, Songwriters, and Producers do is something that is uniquely human, that cannot be replaced by technology. We see AI as a tool that can be used by artists to amplify and accelerate their creativity. And we are committed to working alongside the creative community within our AI Music Incubator, which has now expanded globally. We are also leaning into our superpower - our deep partnerships with the music industry - working back-to-back with them to achieve our collective goals of fueling creativity and driving the business forward."