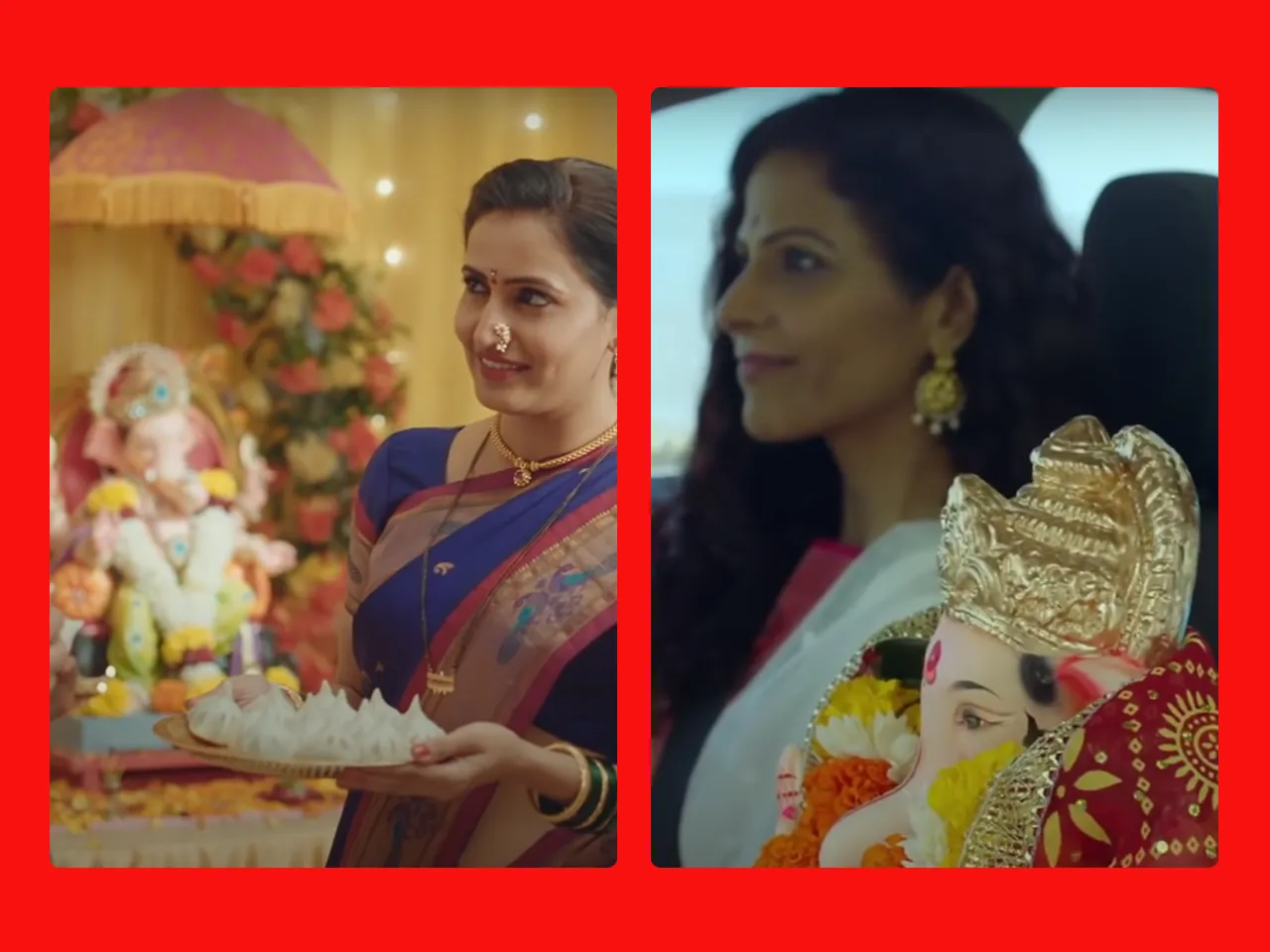 Ganesh Chaturthi is one of the biggest Indian festivals spanning close to a month. Largely celebrated by Hindus, consumers pray to Lord Ganesh to remove obstacles and provide us with wisdom and knowledge. The festival is a big unifying period as people visit each other homes or go to different Pandals to gaze upon all the various iterations of Lord Ganesh's idols. The festival is replete with culinary delights - the quintessential Modak, Puran poli, ladoos, and many other mouth-watering sweets.
The memories of going Pandal hopping to the famed 'Lal Bagcha Raja' to the local ones in our vicinity with friends and cousins, preparing and relishing food with family make us look forward to the festival every year with 'Ganpati Bappa Morya, Pudchya varshi Lavkar yaa' resonating in our hearts.
Over the years, brands have used the festival to spread cheer while invoking feelings of bliss, devotion, and unity. One of the popular ads, Mahindra Truck described Lord Ganpati as a friend, a trusted confidante who listens to you. On the other hand, AU Small Finance Bank questioned traditional gender roles on the eve of Ganesh Chaturthi, where a son refuses to eat without his mother being seated with him instead of serving. Berger Paints India shared a heart-touching story of a destitute kid, not being able to afford a murti but finally gets one with his imagination and creativity.
Let's look at some of our favourite Ganesh Chaturthi ad campaigns throughout the years.
Mankind Pharma
Tata Motors
Tanishq
Mahindra

 
AU Small Finance Bank
Berger Paints
Dabur Honey

 
Brooke Bond Red Label
Gemini
If you feel we have missed out on any of your favourite Ganesh Chaturthi campaigns, write to us content@socialsamosa.com