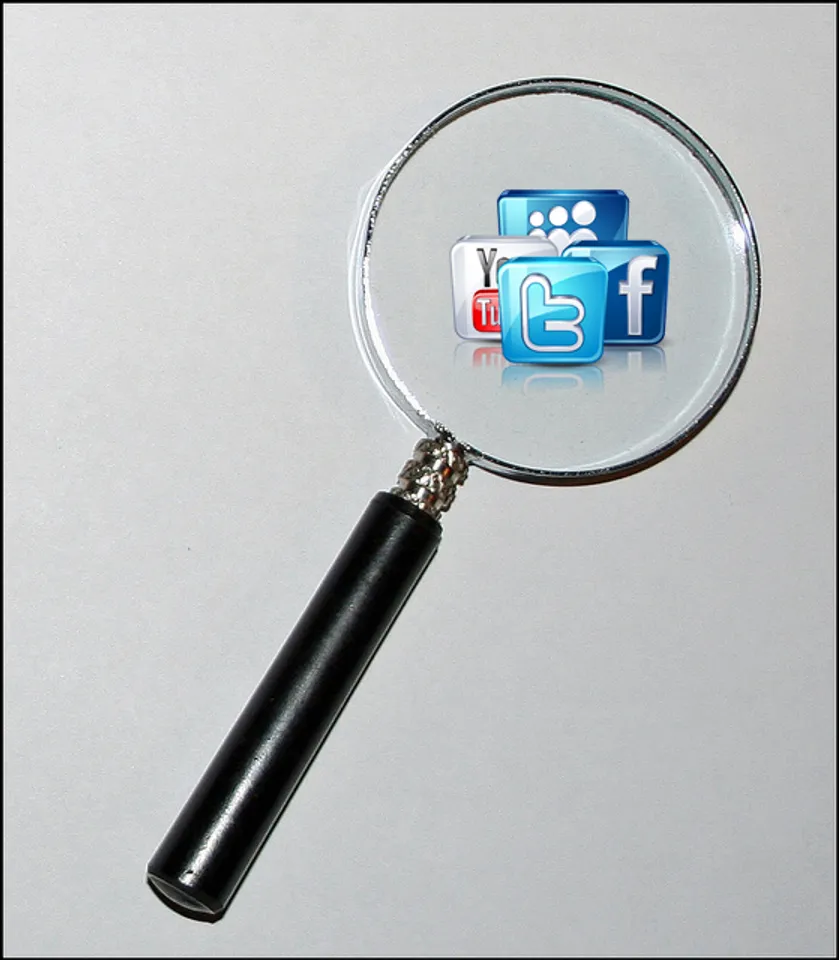 Social Media is literally now all over the globe. Recently LinkedIn crossed over the 10 million users mark in India and Facebook tops the chart with around 34.6 million active registered users in India. Although latecomer to the Indian Social Media scene, let's not forget about Twitter, where the number of Indian users will touch 16 million shortly. Considering these stats, it's no surprise that almost every company in India has its presence on Social Media. So, for a potential candidate seeking employment, Social Media provide an opportunity  to research such companies and mine for more information, say,  from the company's Facebook Pages / Groups, Tweets and/or by following them on LinkedIn to get updates. However, thinking from the company's perspective, Social Media also accords the company with an additional tool for doing background verification of the candidates.
Conventional background checks are mainly about verifying the education, employment history, identity and the address of the candidate. Most companies in India perform these checks and it's often outsourced to various agencies to simplify the process. Based on the report from these agencies, the company takes the next steps in the process.
In recent times, companies have also started using Social media for additional verification, and the 'social media check' is fast becoming an integral part of the hiring process. Social Media profiles give a reasonable insight into who the person is, what they write about and their thought process. A quick look at a potential employee's Facebook profile or a Google search would allow the company to draw certain conclusions about the candidate that may not be possible with just a regular resume.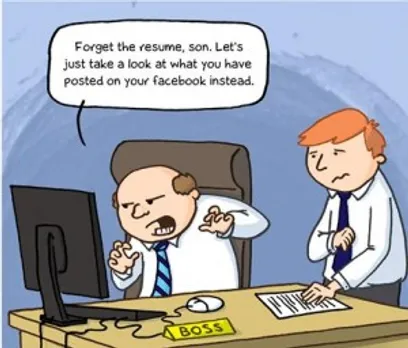 Let's look at few parameters which a company might use to do a Social Media check:
Companies might easily trace employees who badmouthed their previous employers, based on  their comments or status updates.
Excessive Twittering or social media activity while on the clock, might point out an employee's dedication to his/her job during office hours.
Lying about qualifications - school, job history, etc.- Candidates might forget to forge all of their Social Media profiles.
Suggestive pictures- to determine the kind of person he/she is. Personality check.
Obvious drug use
Discussing private company information- this is not difficult to track over social media.
Comments containing racial slurs and other offensive language. Although it's a personal profile, conclusions can be drawn on how a particular candidate thinks.
So now you might ask, is this thing ethical? Do companies have the right to check your Facebook / Twitter updates? Can they reject your resume based on the Blogs your maintain?
Well, it's kind of tricky. There is no right or wrong answer.  I personally think that companies should be careful when they decide to enter this area. At times, they might end up making an error in judgment. After all, virtually created profiles may turn to be completely fake. But on the other hand, candidates too must be careful while managing their Facebook / Twitter and other Social Media Channels. People can say , I don't care, it's my Personal Account, I can post anything I want. Fair enough. As an employee however, you don't want potential employers to know certain things about you that might make you a less attractive candidate.
Social networking sites are here to stay and hence it's necessary for both the employers and employees to ensure that they maintain certain ethical guidelines.  While no one is suggesting that you should curtain or restrict your blogging and your tweeting, it is prudent to keep a watchful eye out to make sure that your views expressed do not adversely affect you.