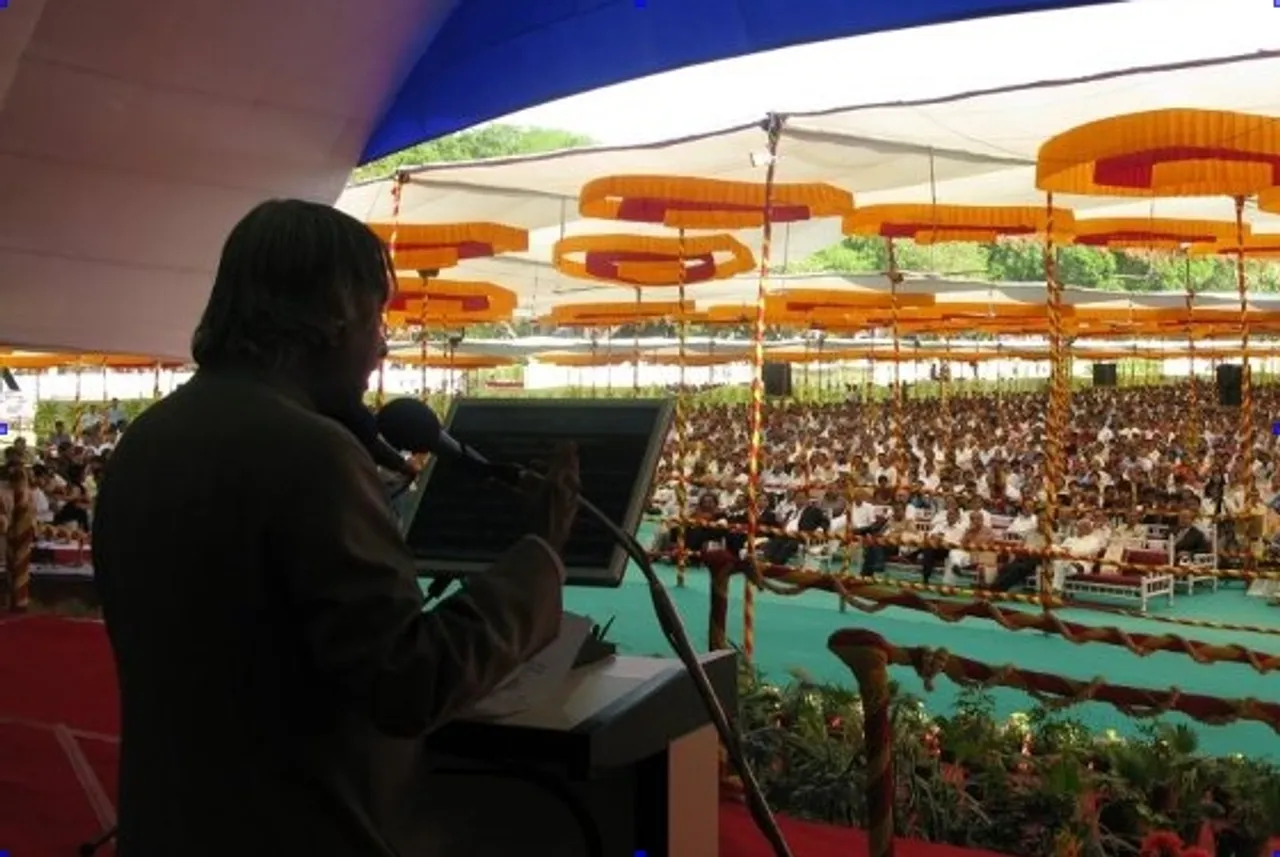 "We must think and act like a nation of a billion people and not like that of a million people. Dream, dream, dream!"
- Dr. A.P.J. Abdul Kalam
A scientist par excellence and one of India's most loved leaders, Dr. A.P.J. Abdul Kalam has now joined the most favourite hangout place of young Indians: Facebook.
On his Facebook page, BillionBeats, Dr. Kalam will be sharing his ideas and thoughts regarding the development of the Nation and his interactions with people across India. He will be sharing with people his dream about making India a developed country by 2020.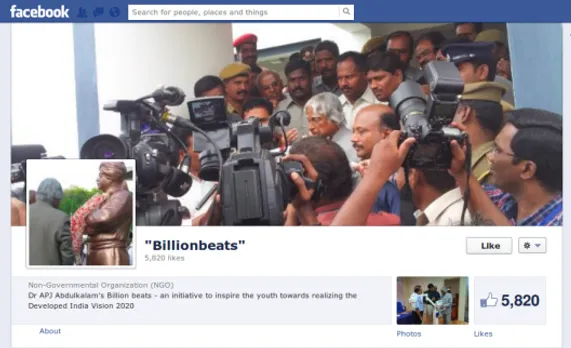 To those who don't know, Billion Beats is Dr. Kalam's e-paper which he initiated right after he stepped down from presidency in 2007. The Facebook page will be an extension to the same.
Dr. Kalam started his Facebook journey with photos of his meeting with Madam Madeleine de Blic, Volontariat at Puducherry and a status update praising her efforts.
This what V PONRAJ, Editor of Billion Beats had to say about Dr. Kalam adopting Facebook:
Dear friends,

We are happy to start the Dr APJ Abdul kalam's initiative of billion beats - facebook page to share the unique moments of Dr kalam, his interaction with the unique people, and achievers, share the success stories and celebrate the success of fellow Indians to inspire the youth to achieve greater heights. Dr Kalam will share his thoughts and actions particularly focused on Vision 2020.
A great influencer to Indian youngsters, his page has already amassed 5800 'likes' and tons of wall posts at the time of writing this article.
Though it remains to be seen how much response the page generates in the coming days, we at Social Samosa wish him all the very best!