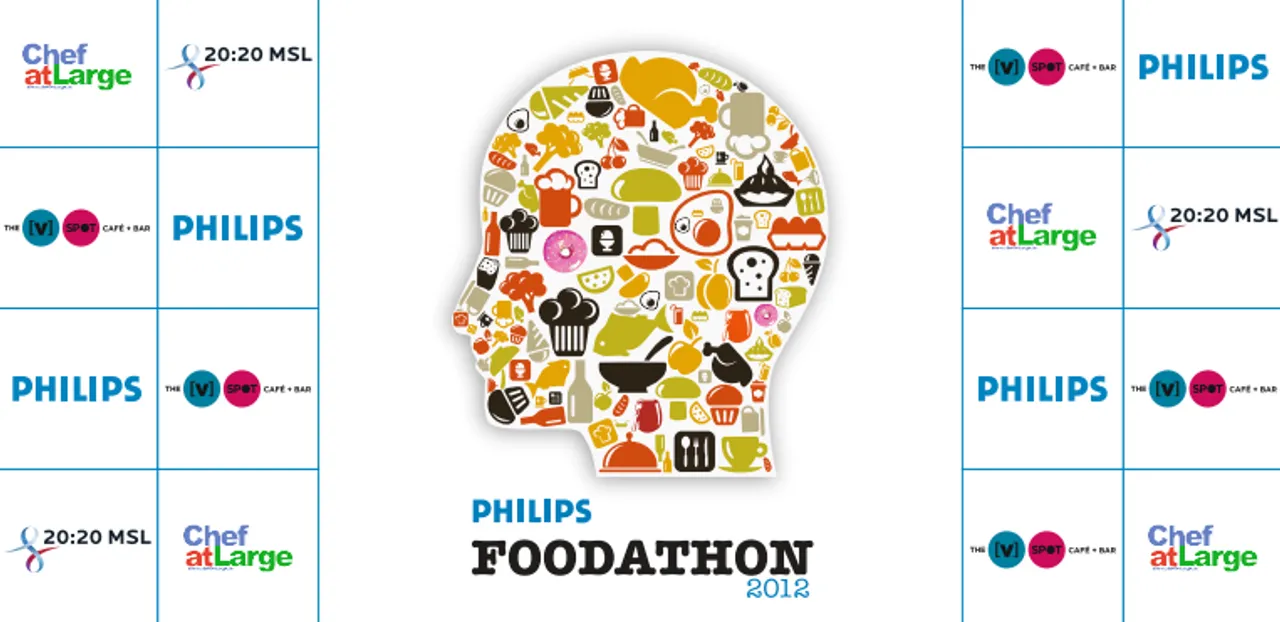 Brand:
Philips
Agency
20:20 MSL
Objectives:
Recognizing the importance of online food influencers
To recognize the growing passion for food amongst Indians
Execution:
PRE-EVENT SOCIAL MEDIA BUZZ – leveraging social media for creating pre-event excitement
The pre-event buzz created on Facebook on Twitter was amazing due to the constant engagement, attributed to the quality of conversations and the consumer contests organized. The pre-event buzz raised the Facebook like's to 1757 and Twitter followers to 120 in less than 2 months. The buzz attracted interest from the media as well, who wrote in to the FOODATHON inbox inquiring about more details.
2 main pre-event contests were organized:
The CRAZEAL Foodie Ghajini contest (sponsored by CRAZEAL)
The October Cake Love contest (sponsored by Ipshita's Cakes Mamma Bakes)
THE EVENT – a marathon of food activities & sessions, with an amazing number of online food influencers in a room; the event trended on Twitter, in Delhi, for 40 hours
53 attendees, including Delhi NCR's top online food and lifestyle bloggers
Sid Khullar, Editor, Chef At Large, spoke on the emergence of food blogging
Philips spoke about their company and products; specific importance was provided to their hero product – The Philips Air Fryer
Food Tasting – a session of food tasting, all cooked from the Philips Air Fryer, was undertaken
Food Photography – Mr. Hemant Sud, Principal Photographer and Director at Abraxas Photography, spoke about food photography
Food Plating – Chef Darren Conole, Executive Chef, Shangri La, held an interactive session on food plating, that also included an on the spot food plating contest
Results:
The volume of the tweets was soaring high even at the start of the event!
The hash-tag #PhilipsFOODATHON was trending on spot 2 in Delhi within 30 minutes of the event commencement
The hash-tag #PhilipsFOODATHON was trending on Twitter for more than 40 hours
As of 31st October, 2012 the hash-tag #PhilipsFOODATHON has been used in 547 Tweets of which 496 tweets received during the period of the event (as per Tweet Archivist)
The pictures of the Diwali special donuts by Dunkin Donuts were shared in huge numbers
74.77% of the total Tweets were fresh Tweets and only 25.23% were re-Tweets (as per Tweet Archivist)