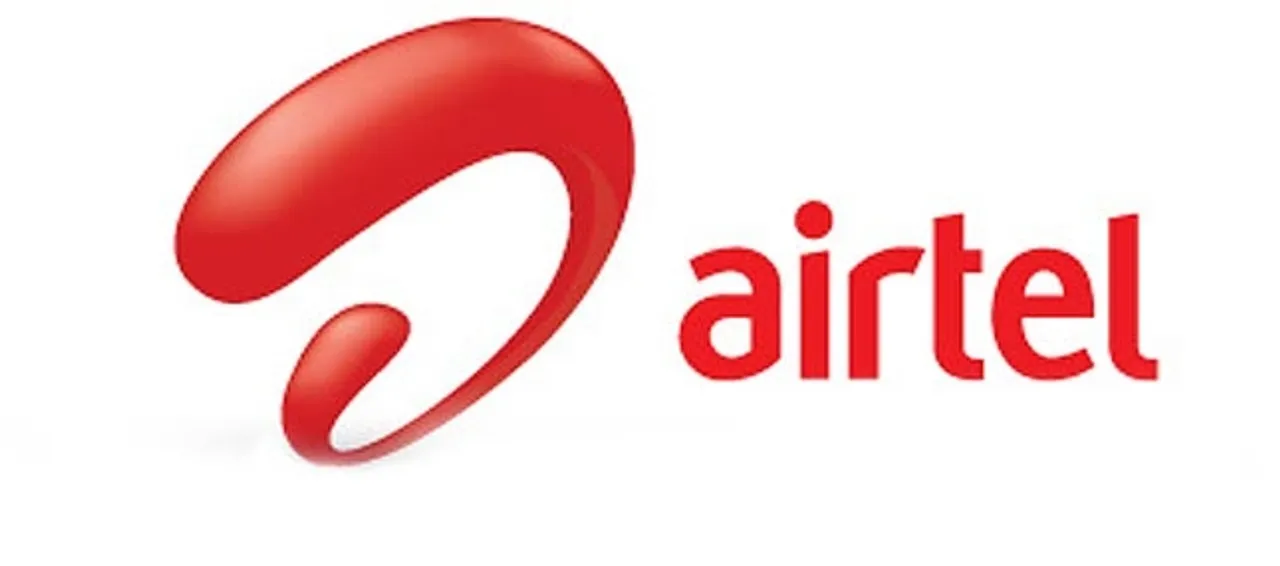 This review is a part of our 'Social Media Strategy Review' series where we do a 360 degree analysis of a brand's entire social media activity. You can read the reviews of more brands here.
Introduction
Airtel India is one of India's earliest private sector telecom operators. It also has the largest mobile subscriber base in India.
Overall Strategy
Even though Airtel is India's largest mobile company, it doesn't boast the same on Social Media. The brand has a good presence on Facebook, Twitter & YouTube and a god-knows-why presence on Orkut too!
But is this presence enough to justify its position? Are its social media efforts living up to the standards set by its competitors: Tata Docomo & Vodafone?

Source: SImplify360 – A Social Media Analytics Tool
Let's have a look at them, shall we?
Platform-wise Strategy
Facebook
Too much self-promotion kills the fun here. While the visuals are impressive and copywriting is commendable, the fact that the page is pimping its services too much kills off everything.

Source: SImplify360 – A Social Media Analytics Tool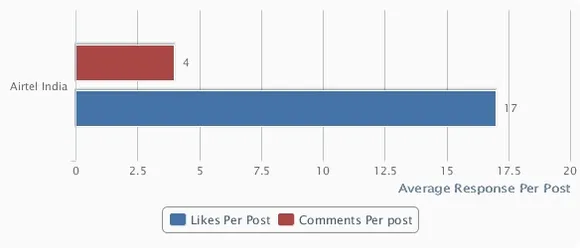 Source: SImplify360 – A Social Media Analytics Tool
But the brand is doing a good job at handling customer complaints posted on their Facebook wall w.r.t speed. But the replies are merely templatic in nature.
However, the brand does have various other Facebook pages such as: Airtel Cricket, Airtel Soccer, Airtel Formula1 etc. which are buzzing with good activity. Especially the Airtel Cricket page.
Twitter
The Twitter handle @airtelindia is the mouthpiece of the brand that broadcasts all the self-promo updates. Any customer directed towards its way are redirected towards its customer care handle @airtel_presence, which is notorious for acting like a bot.

Source: SImplify360 – A Social Media Analytics Tool
Both handles are fairly active but can afford a world of difference in their conversation style. On social media, you can't afford to be boring.
YouTube
With more than 340 videos and almost 9 million views, the Airtel channel on YouTube is doing a good work when it comes to content. It is highly engaging and visually impressive as well.
The videos are shared regularly and thankfully, they are not your usual TVCs. Phew!
Comparison with Competitor
I have already compared Airtel with Tata Docomo & Vodafone. So I decided to compare Airtel with another leading mobile operator: Idea Cellular.
Source: SImplify360 – A Social Media Analytics Tool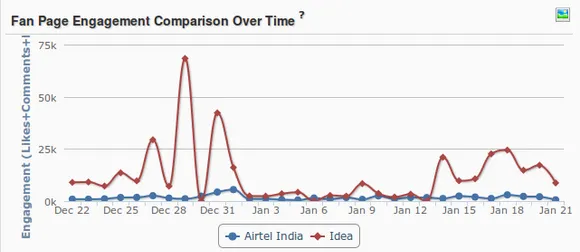 Source: SImplify360 – A Social Media Analytics Tool
Idea has a 4x bigger community and an equally big engagement rate as well. It can be attributed to the fact that Idea is not engaging too much into self-promotion. There is a healthy amount of generic updates which keep the community interested. Also, the Honey Bunny jingle - thought it irritates me - has worked in their favour.
The Idea Twitter handle is also much better than that of airtel. The tweets are somewhat templatic in nature but they do sound humane too. In fact they live tweeted the whole Filmfare event yesterday!
Comments on Strategy
I believe what will work the best for the brand will be that it starts focusing more on engaging with people. It needs to be less self-promotional and more interesting. And it has to become more conversational as well. Social media is tons different from the usual media channels.
Feedback on Strategy
Airtel's poor image offline is reflection online too. A good number of people are pissed off with its services and this has resulted in the generation of a negative buzz around the brand.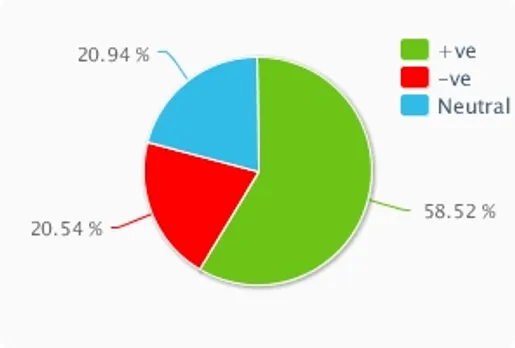 Source: SImplify360 – A Social Media Analytics Tool
And not to mention the bot tweets which seem to piss off people more.
Analytics support courtesy: Simplify360