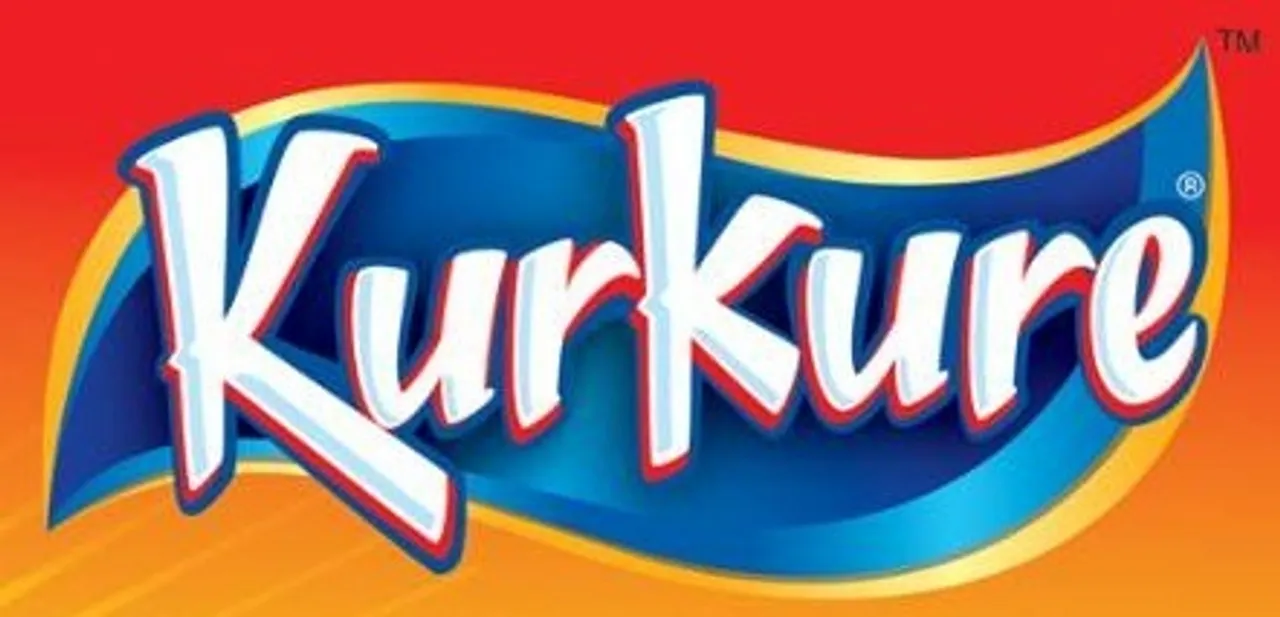 This review is a part of our 'Social Media Strategy Review' series where we do a 360 degree analysis of a brand's entire social media activity. You can read the reviews of more brands here.
Introduction
Since its launch in 1999, Kurkure has grown to become one of India's most favorite snack time food. Today, the brand boasts of 7 hot selling flavors.
Overall Strategy
Kurkure is a quirky brand that prides upon its 'Tedha' nature. The brand celebrates the quirkiness present in desi folks and this same quirkiness drives Kurkure's communication startegy, both online and offline.
While the brand is present on 3 social media platforms - Facebook, Twitter & YouTube  - it is effective only on one, Facebook.
Otherwise, a mediocre performance everywhere else.
Platform-wise Strategy
Facebook
Facebook is the most apt platform for a brand like Kurkure. When your communication is quirky and whacky, you are definitely bound to have lots of interactions on your page.

Source: SImplify360 – A Social Media Analytics Tool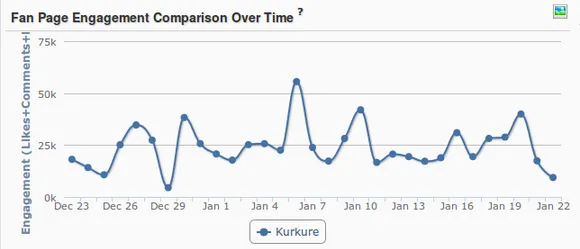 Source: SImplify360 – A Social Media Analytics Tool
The content shared is a great example of integration fun with self-promotion. Kurkure has been doing that with its TVCs all these years and the same has been extended to its communication Facebook tool.
A slew of interactive updates have ensured that there is constant interaction going on in the form of comments and shares, and not just likes.
And even their fans don't hesitate to express their love in comments. It is that delicious!
It also has an army of custom tabs but they are merely for posterity purpose. Only the Naya Pack Challenge game is a worth mentioning.
Twitter
Twitter is a disappointment as the handle is not indulging in any interaction at all. Instead all the Facebook updates are simply cross posted on Twitter.
It is these silly tactics that lead to 'Hit Like' kind of updates being published on Twitter, resulting into embarrassment.
This non-interaction has lead to less conversations about the brand as well. It should start talking to people and get out of the 'broadcast' mode.

Source: SImplify360 – A Social Media Analytics Tool
YouTube
Infrequent updates, self-promotional content and poor visibility greets you when you visit Kurkure's youtube channel.
Yes it does have funny TVCs but there is so much quirkiness in India that can be explored and video-graphed  I am sure such videos will have the potential to get viral.
Brands need to realize that videos don't need to be 'salesy' every time. Content marketing is all about interesting content doing the work for you.
Comparison with Competitor
Compared to Kurkure, Bingo Snacks is only marginally different. Bingo does have a 3.5 million strong page but lacks the interaction Kurkure boasts of.

Source: SImplify360 – A Social Media Analytics Tool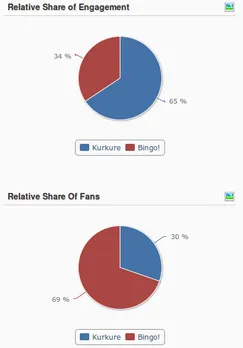 Source: SImplify360 – A Social Media Analytics Tool
Both the brands portray fun and quirkiness in their own way, but Kurkure has managed to be more interesting on Facebook
But Bingo's attempts are Twitter are commendable. Not only are they friendly and interactive, they are fun too! No cross-posting, hence no chances of any goof-ups as well.
But both of them are using YouTube as a TVC hosting platform. I just can't get used to this phenomenon.
Comments on Strategy
The brand has changed its ambassador from Juhi Chawla to an entirely new family comprising of Parineeti Chopra, Kunal Kapoor, Boman Irani, Ramya Krishnan and Farida Jalal. And these are the folks who are dominating its social media communication today.
They are taking forward the 'Tedha hai par mera hai legacy' forward on social media, and they are definitely generating some seriously good buzz!
Feedback on Strategy
The fun element has lead to positive buzz around Kurkure. People associate it with positivity and the social media (majorly Facebook) is brimming with people who are expressing the love for the brand.
However, recently there has been some negativity spreading around with people claiming that kurkure contains plastic. This has lead to some negativity online and Kurkure needs to step up and address this issue asap.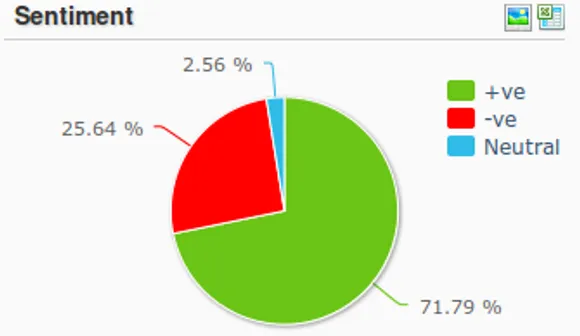 Source: SImplify360 – A Social Media Analytics Tool
Will be great if they start leveraging other platforms as well.
Analytics support courtesy: Simplify360