This review is a part of our 'Social Media Strategy Review' series where we do a 360 degree analysis of a brand's entire social media activity. You can read the reviews of more brands here.
Introduction:
JustDial is an Indian company providing local search services over the Phone, Web, Mobile and SMS. Users are required to call a common number and simply tell the human operator what service they are looking for. Text and email alerts are then sent to users listing the best options around them.
Overall Strategy:
I find Just Dial's over all Social Media strategy settling for mediocre content.
Considering the fact that Just Dial is a search service, it can do a lot in the Social Sphere. In fact, for the new generation connected consumers, Social Media is the next gateway for search and discovery. Adapting to the new shift can give a competitive edge to Just Dial.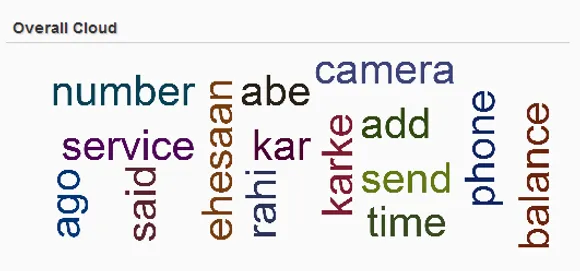 Source: Simplify360 – A Social Media Analytics Tool
Platform-wise Strategy
Facebook:
The quality of content on Just Dial's Facebook page is not captivating enough to grab attention. It seems as if it is just creating content for the sake of creating. They are not engaging enough to spark conversation.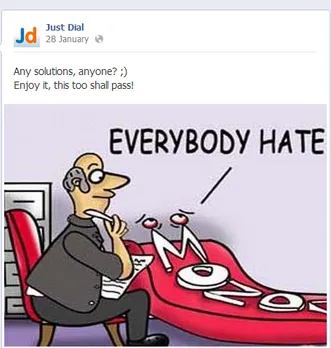 I feel it can create real time, relevant branded content with better digital creatives which will keep visitors coming back for more.
It is evident that the current content strategy is not paying off with high engagement numbers.
Source: Simplify360 – A Social Media Analytics Tool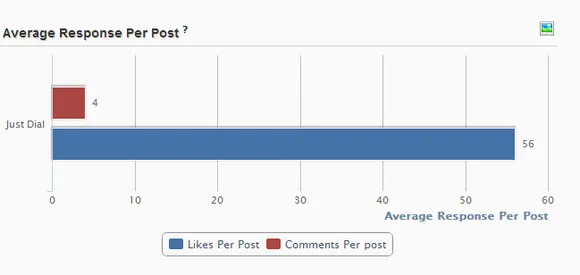 Source: Simplify360 – A Social Media Analytics Tool
Twitter:
Just Dial has city vise multiple twitter handles like Just Dial Mumbai, Bangalore, Patna, Bhopal and even Just Dial USA, NYC apart from its official handle.
Its Lack of conversation on Twitter, is another turn off.
Twitter can be a great platform for engagement, customer service, lead generation, gaining customer reviews and ratings about various listings on Just Dial. I see Just Dial not leveraging Twitter effectively to reach out to customers and users.
YouTube:
This is another example of A brand's YouTube channel muddled with TV commercials. There is not much of interesting video content.
Comparison with Competitor:
Ask me has a smaller community as compared to Just Dial. As a result, its engagement rate is also low. However, its content strategy is more or less similar to Just Dial. Ask me lacks also lacks good content and conversations on Facebook as well as Twitter.

Source: Simplify360 – A Social Media Analytics Tool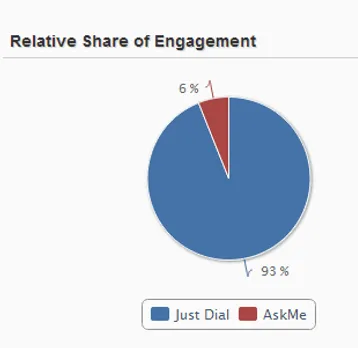 Source: SImplify360 – A Social Media Analytics Tool
 Win an Ipad application :
I would certainly credit Just Dial for its year long 'Win an iPad2 Everyday' Contest. Users have to enter their details and rate 15 businesses of their choice to become eligible to win an iPad 2! The application directs to the website where users can start rating businesses.
With IPad2 as an incentive, people will genuinely rate and give their honest feedback.This is a great way to gain ratings and consumer insights about Just Dial listings
As the application is connected to Facebook, its also shows friend's ratings. Thus, peer rating and recommendation adds a Social Angle it. After all, peer recommendations are most trusted by consumers.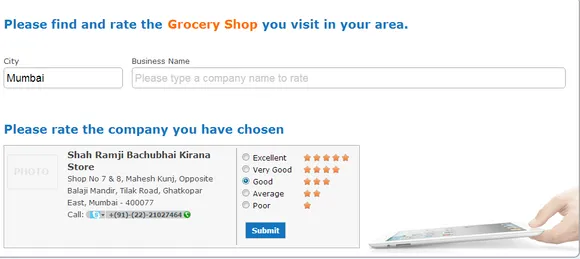 Comments on Strategy:
Mediocrity – The Enemy of Greatness
By investing some more time, effort and resources, Just Dial has a tremendous opportunity to create nothing less than a stellar content strategy. It needs to chalk out an plan incorporating monitoring analysis to find out what works for its audience and what doesn't.
In addition, Just Dial's overall Social Media strategy should seriously consider the shift in content discovery among consumers and the increasing importance of integrated communication.
Feedback on Strategy:
People have been always trusting Just Dial for its ratings and recommendations and this is reflected in its online sentiment.
In my opinion, Just Dial could invest more in  creating a high quality content marketing strategy that helps in driving enhanced traffic and qualified leads.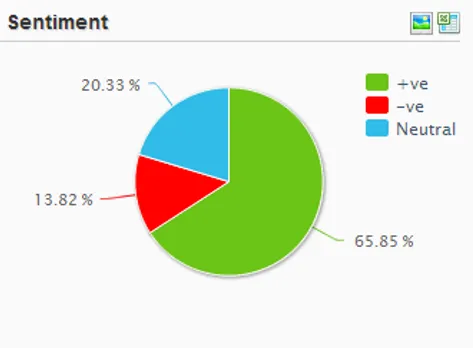 Source: Simplify360 – A Social Media Analytics Tool
It is time for brands to spin out dedicated Social Media Content. Content can no longer afford to take a back seat!
Analytics support courtesy: Simplify360