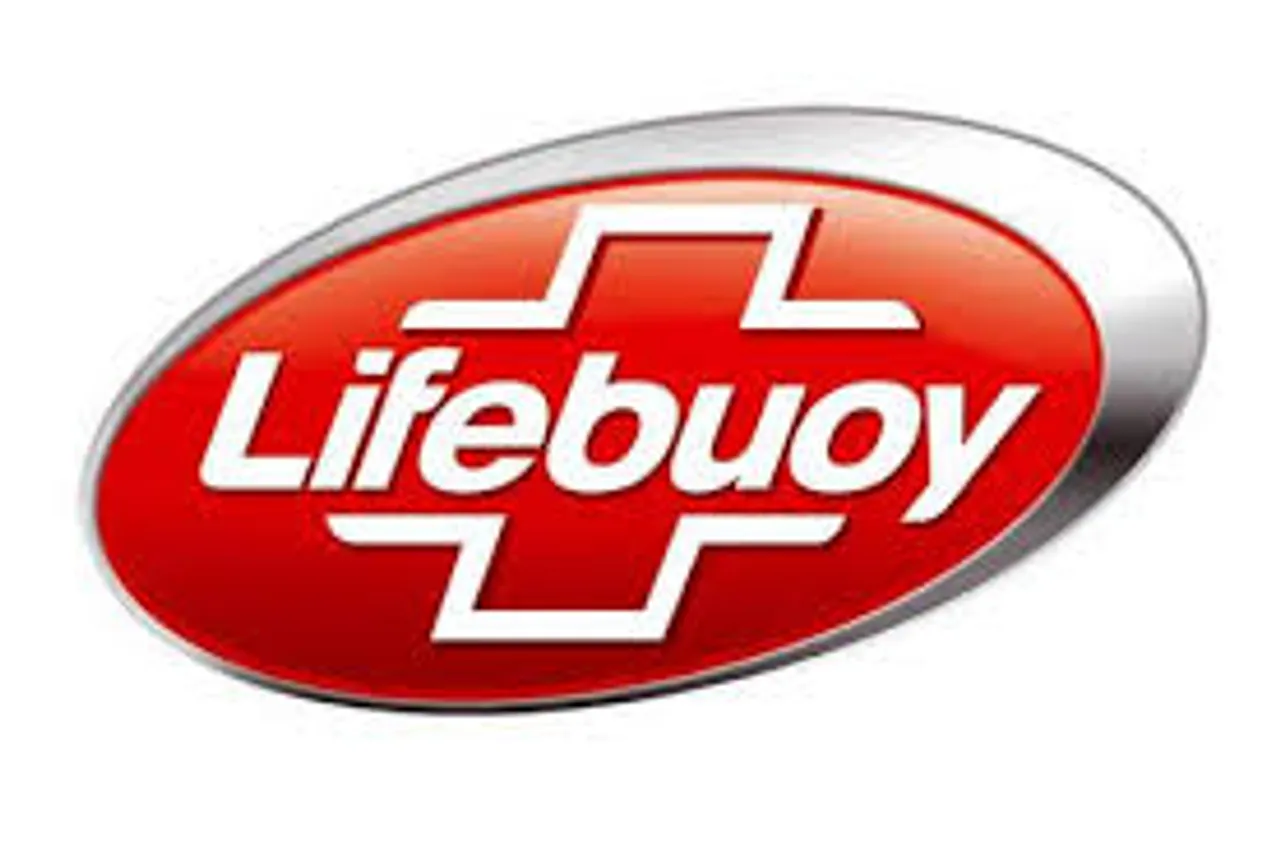 Lifebuoy, which claims to be the world's largest selling germ protection soap, is supporting a new cause - HelpA Child Reach 5. The ad-film which has been viral for several weekshighlights the fact that 'Every year 2 million children under the ageof 5 die of infections like diarrhoea and pneumonia'.
The brand which claims to have changed handwashing behaviour globally by touching 130 million across the world, is now focusing on the village of Thesgora, in Madhya Pradesh, which has one of the highest rates of diarrhoea.

Objective:
Through this campaign, Lifebuoy aims to engage and educate the audience about the cause through social media. In the past, Unilever has promoted many initiatives through its FMCG brands.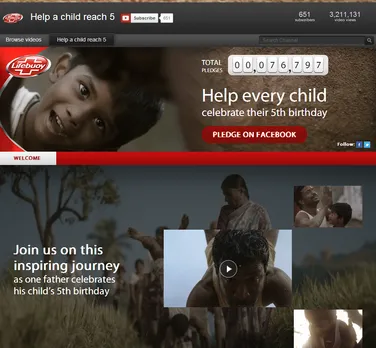 Execution:
By adopting the village of Thesgora, Lifebuoy aims to reduce the number of children dying from preventable diseases such as diarrhoea, by raising awareness about the importance of handwashing.
The Youtube channel, 'helpachildreach5', too invites you to make the pledge, and redirects you to the Facebook app, where you can make the pledge.
To be able to pledge your support to the cause, you must 'Like' Lifebuoy's Facebook page. The pre-framed pledge can then be shared to your Facebook wall. The pledge can also be shared on Twitter through the hashtag '#helpachildreach5'.
The app page contains the ad-film which highlights the brand's association with the cause. The ad-film tells the story of Gondappa and how his son made it to the age of five has struck a chord with the audience. The film was first released as an ad prior to videos on Youtube and has now gone viral.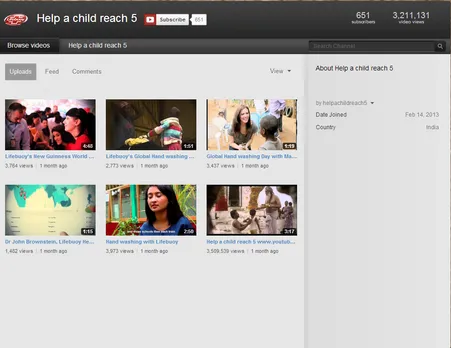 The Youtube channel also showcases videos of Lifebuoy's previous initiative, 'Global Handwashing Day' and on the significance of handwashing in preventing diseases such as diarrhoea.
Positives: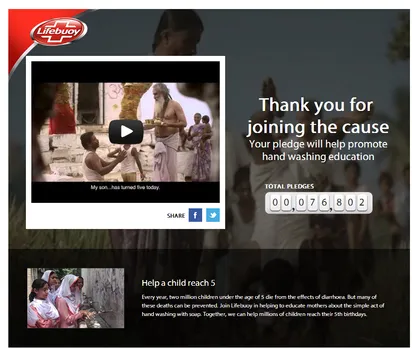 The call to action is simple – one only has to 'Like' the Lifebuoy Facebook page in order to make the pledge on the Facebook app. The Facebook page and Twitter hashtag '#helpachildreach5' are actively promoting the cause.The ad-film now has over 3.5 million views.
Scope for Improvement:
The app has managed to register only 76,802 pledges – which is really poor considering that the page has over 2 million likes. Even though the Twitter hashtag is being used to promote the cause, the Twitter handle has been inactive since 2011.
Considering that the campaign focuses on raising awareness on the importance of handwashing, the Facebook app does not talk about handwashing habits and only contains a pledge button and the ad-film.
Conclusion:
In its overall communication, Lifebuoy has always focused on germ protection. The campaign echoes this brand thought.