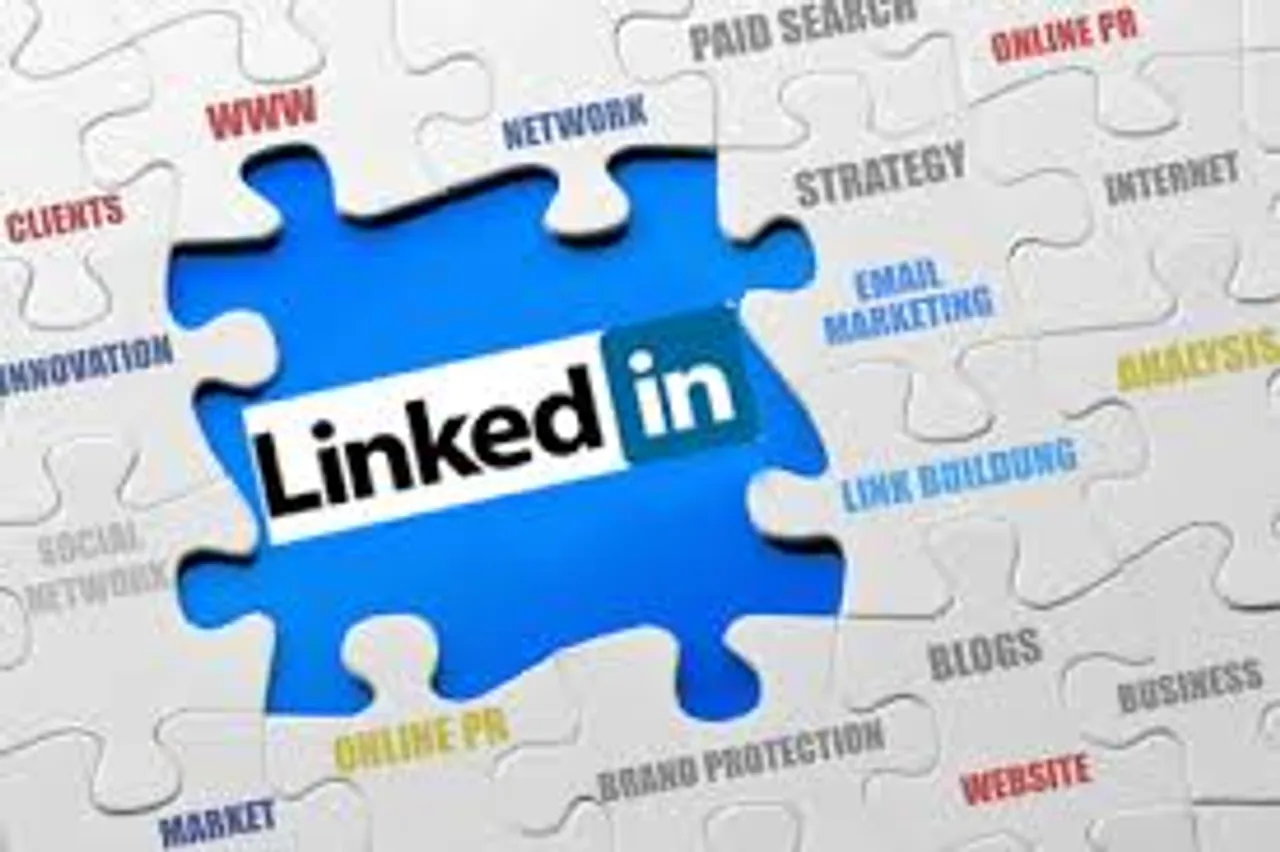 So, you've had a LinkedIn company page forever. That's awesome. But the big question is - have you got around to leveraging it to the best of your abilities? If your answer's a sheepish 'no', then there's work to do. Here's why - a recent LinkedIn study clearly states that more than 50% of people who follow companies would buy a product or service from a business only if they've had a LinkedIn interaction with the latter.
Trust and goodwill are two key points that push people to take the buying decisions they take. Keeping that in mind, let's see how you can spunk up your LinkedIn company page.
Post and post often:
Unless you make yourself heard, people won't sit up and take notice. So, it's imperative that you post often on your LinkedIn company page. According to LinkedIn, the way to go is to make updates early in the morning. This way, you'll be able to catch the attention of businesses while they're on their first hour. But this is not to say that you won't need anymore interactions for the rest of the day.
Some businesses start late and you'd have to pull them towards your page. If this staggered process seems like a lot of work for you, use a tool that automates posts. There are a range of social media management tools like HootSuite and TweetDeck that can make life easy for you. Whether you're strapped for time or out of town, automation would help your LinkedIn company page to remain alive – even in your absence.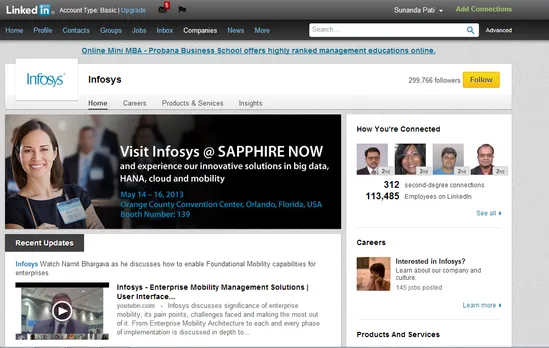 Infosys' LinkedIn company page reveals that even on a busy Monday morning, you can still have the updates coming.
Choose a relevant cover image:
No matter how much one speaks about the relevance of the cover image, it would be less. That's because much of the spirit of your company or brand lies within that apparently innocuous entity. And it is at your own will that you can unleash its true potential.
So, never give this one the cold shoulder. Make sure the cover image is apt in a way that it's able to summarize the essence behind your brand. It should have a recall value so that your audience can make the association right away, every time.
Publish relevant links:
You'd be absolutely right in thinking that people coming to your LinkedIn company page are predominantly interested in your brand. But there's another side to this story. Your target audience wants to know not just what's happening with your brand but within the specific industry in general.
So make sure you get up enough content about that. The more relevant links you publish, the more the target audience will make serious note of your LinkedIn company page activities. This way you will not only pave the way for loyalists to stay interested but would also attract potentials.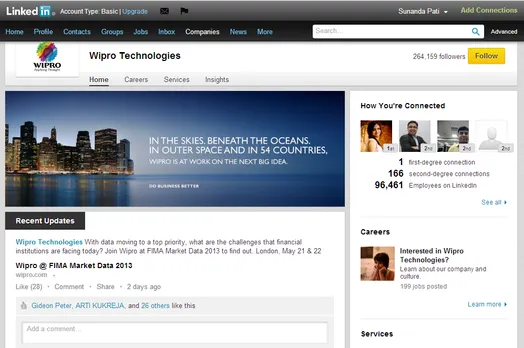 With 264, 159 followers, Wipro's LinkedIn company page focuses on relevant upcoming events – something that gets followers interested.
Promote and promote more:
Your LinkedIn company page may have all the right jazz to be a crowd-puller. But do the the statistics say something else when you check? What could possibly be the reason? Before you fret to the point of insanity, let me tell you it could just be the way your LinkedIn company page is promoted or not promoted.
Take word out to the world as much as you can. If you have a blog, share it through that. If you have a similar Facebook business page, promote it there. If you have recently come up with some relevant content, make sure you Tweet about it. The more you do the better!
These are some simple yet surefire ways to get your brand noticed. Follow them and it will be just a matter of time before your LinkedIn company page turns out to be a real hit!