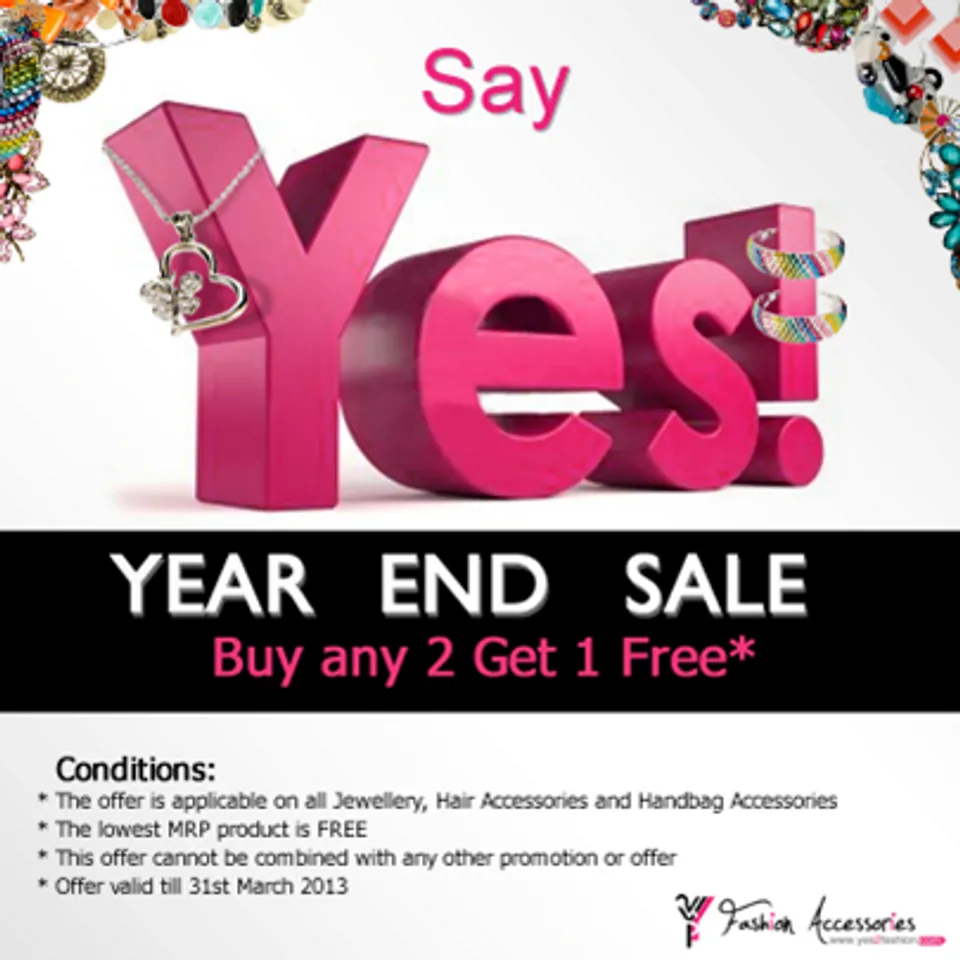 Brand Name:
Yes2fashion
Agency Name:
Introduction:
As our Year End Sale was approaching Yes2fashion thought of coming up with a campaign that didn't just promote the sale, but also gave out a message to their fans/followers.
Then came the idea of YES! YES stood for Year End Sale, but the message within it was to SAY YES to things that make a difference, not just around but also in one's life. They wanted people to have hope, belief and the willingness to bring that change & SAY YES. It was all about spreading the message this March & making a difference.
Objective:
To promote the Year End Sale with SAY YES Campaign and give out a message.
To divert people to check out their Sale.
Execution:
Launch Twitter Contest on the day the sale goes LIVE on Website.
Online branding/customization as per the Sale theme (Facebook & Twitter)
Announcement post
Online promotion of the Twitter contest
Online promotions of the Sale
Simultaneously launching the campaign on Facebook
Results:
The SAY YES campaign was a huge success in terms of the Interactions, engagement and it did help them break the mark they were aiming for the brand.
The aim was to touch more lives, make an impact and use Social Media to promote positivity when the environment was flooded with disturbing news.
The response was overwhelming and they wanted people to know that Positive Reinforcement always has a lasting impression.
A decent number of website visitors was recorded.
Despite not doing a contest, the campaign was purely on the basis of a theme that helped them bring their brand in a spotlight and increased their reach.