What do brands like Coca Cola, Old Spice and Google Chrome have in common? All of them have leveraged the power of video to create lasting experiences for their customers via YouTube. Coca Cola has one upped every other brand and has been successful in creating some iconic campaigns by repurposing content from their on ground activations.
Marketers can take a leaf or two out of the books of these brands to unlock the possibilities available to them through the world's second largest search engine. With the rising importance of engagement, marketers need to adopt the virality potential of this platform and create "share-worthy" experiences.
With over 1 billion unique visitors per month and over 500 tweets per minute containing a YouTube link, there is no question that YouTube has become synonymous with online video hosting. With videos touted to be one of the best ways to increase stickiness, brands need to establish a strong footprint on YouTube along with other social networks, especially now that YouTube comments are integrated with Google+. In this article we attempt at revealing some of YouTube's best features which every marketer can embrace to gain maximum returns:
Trends Dashboard
Planning to create a new video? Still stuck on the storyboard? Want to know what is it that your target audience is watching? Well, have no fear. YouTube Trends Dashboard is here. YouTube Trends Dashboard allows you to browse videos trending on YouTube. You can dissect the data by demographics such as geography, gender and age. You can also compare the data to see how the trends differ across these demographics. You can see the trends of most viewed videos and most shared videos.
Marketers can garner insights using this tool by checking the unique videos which are not a part of any other list. They can compare geographies or age groups to see which types of videos are uniquely popular to specific audiences. Every time you are looking for new topics to cover in your videos or looking at understanding what videos to target for your ads, YouTube Trends Dashboard should be your first stop to gain inspiration and take informed decisions.
Channel Gadget
People are using YouTube for varied reasons and with different objectives. From using it to learn new things and enhance their existing skills to getting more information about topics, some others are using it just for entertainment and recreational purposes. One thing which is common across all objectives and reasons is the high potential for consumer goods brands to push their products directly from the videos.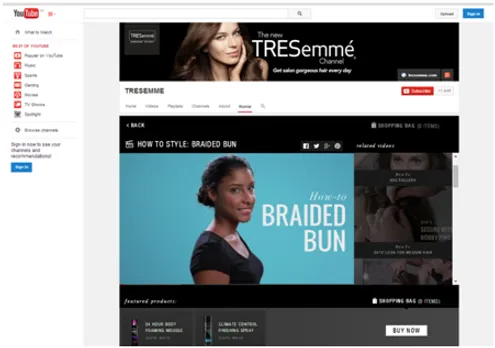 YouTube has made it easier to connect people with the products they love, allowing them to purchase the products directly from the videos. YouTube channel gadget enables shoppers to seamlessly move from browsing how-to videos and featured products to finding which retailers carry them, check availability, compare prices and make a purchase - all the while minimizing the number of unnecessary clicks. The videos, known as "Shoppable Videos", display a side bar that brings up the featured products. This way, users can shop for items that interest them without ever having to pause. However, this feature is only available on the brand's channel page and not on videos that are embedded on other sites. This gadget is available as a "premium offering" for Google's consumer goods clients only.
Brand Intro
Ever heard the saying, first impression is the lasting impression? In today's competitive market scenario, sometimes the first impression is all that the marketers have to make or break the deal. YouTube offers channel producers with a feature, which has been recently launched, to add a 3 second introductory video to all their videos in order to help enhance the customer's experience with the brand and help boost brand and channel recognition.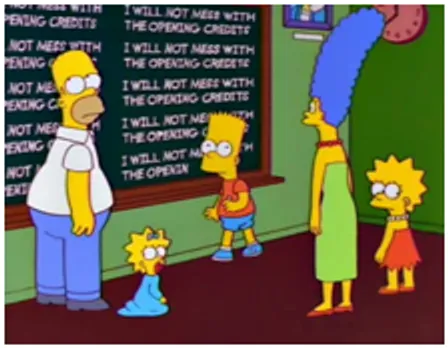 "Imagine watching The Simpsons without its iconic opening sequence. Wouldn't be the same, would it?" YouTube software engineer John Gregg said in a post explaining the new feature. While many brands and channels have already been editing intros into their videos before uploading them on YouTube, this feature helps make the process easier as it can be done as a one-time upload. It also allows channels to easily replace the introductory video when the earlier one starts to look dated.
A brand intro can be considered as the opening credits equivalent from television shows. Using this feature, user generated content can be uploaded on the fly without having to edit in a brand intro. The 3 second clip will automatically play before the videos selected by the users, including videos uploaded in the past. It only takes three easy steps to set up:
Upload the three-second intro video you'd like to use to your channel as an unlisted video.
On your channel's InVideo Programming page, click "Add a channel branding intro" and select the intro from a list of eligible videos.
Select which videos you want the intro to appear on. You can choose whether to add it to all of your videos, or just the ones you've uploaded after a certain date. You can always remove or change the intro later.
Marketers should keep in mind that the intros need to be utilized as just that – introductions, and not as ads, sponsorships, or product placements, nor can they be used with a video which itself is an ad.
Channel Trailer
If you ask any YouTube channel owner what their number one mission on YouTube is? You'll probably hear "to increase subscribers" as an echoing response. Converting regular viewers to subscribers is one of the known challenges for any YouTube channels. Subscribers are the channel's biggest advocates and most likely to share the content with their peers. Building a strong subscriber network helps channel's interact with them regularly.
To help solve this tricky situation, YouTube offers the opportunity for channels to create a trailer which will auto-play when an unsubscribed viewer visits your channel. Basically, the channel trailer is like an ad for your brand. The intent for the channel trailer is for brands to entice viewers to subscribe.
Marketers can use the channel trailer as an opportunity to showcase what their brand and channel are all about. It can be used to portray what it is that you have to offer to subscribers and what sets you apart from the others. As any good movie trailer, your channel trailer needs to lure your audience in and ensure that they have an emotional connect with the channel right from the word go.
Ensure that you also include other enticing calls to actions such as leaving a comment or visiting your website as annotations in the video. The channel trailer occupies prime real estate of your channel homepage; effectively using the channel trailer can help brands build a stronger subscriber network.
Closed Captioning
Traditionally haunted by the shortcoming of being invisible to search engines, videos were detested by brands because search engines could not understand what the video is about, resulting in unfindability. Metadata was the only way to tell the search engine about the video. In order to overcome this shortcoming, YouTube provides the feature for marketers to add Closed Captions to their videos.
Closed captions are different from subtitles as they aim to describe what is on screen in detail. For example, captions can capture sound effects, narration and other information, as well as dialogue. Including captions to your videos makes the video accessible to people with hearing and visual impairments.
The most important benefit of adding closed captions to your videos is that, being rich in keywords, they can be crawled and indexed by search engines. This essentially enables search engines to understand what your video is about and show it when relevant keywords are searched, which in turn will help users find your videos with ease.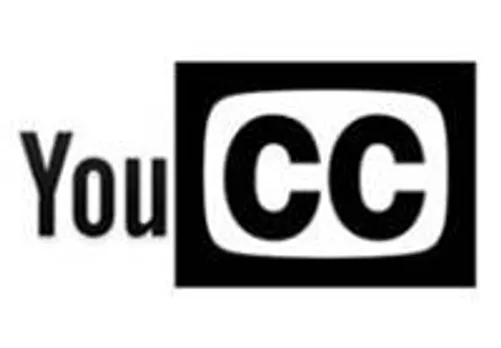 Google offers an auto-captioning service, however it is a long way from being fool proof especially with background noise, music, technical jargon and accents. The best way is to create your own captions, outsource to a specialized company or download and edit the transcriptions and make sure they are correct.
Once uploaded, you can translate your captions to various languages to enable your video showing up in multiple language searches. This should help increase the reach of your videos and ensure that maximum returns can be generated by them.
Removing (Un)related Videos At The End Of Your Video
So you are planning to embed your newly created video, which is gaining a lot of traction with users, on your website. Have you wondered what would happen if the default player, once the video completes playing, displays a list of irrelevant or even worse your competitor's videos?  Fortunately, YouTube allows you to disable related videos with absolute ease.
Let's say you are embedding this video on your website:
To remove all related videos, all you need to do is append that URL with:
&rel=0
So working with the above example the link to our video in our embed code would become;
Removing all related videos from your video will keep your viewers focused on your video and they will not jump to another video after watching yours. Increasing time spent on site which may subsequently lead to increased conversions.