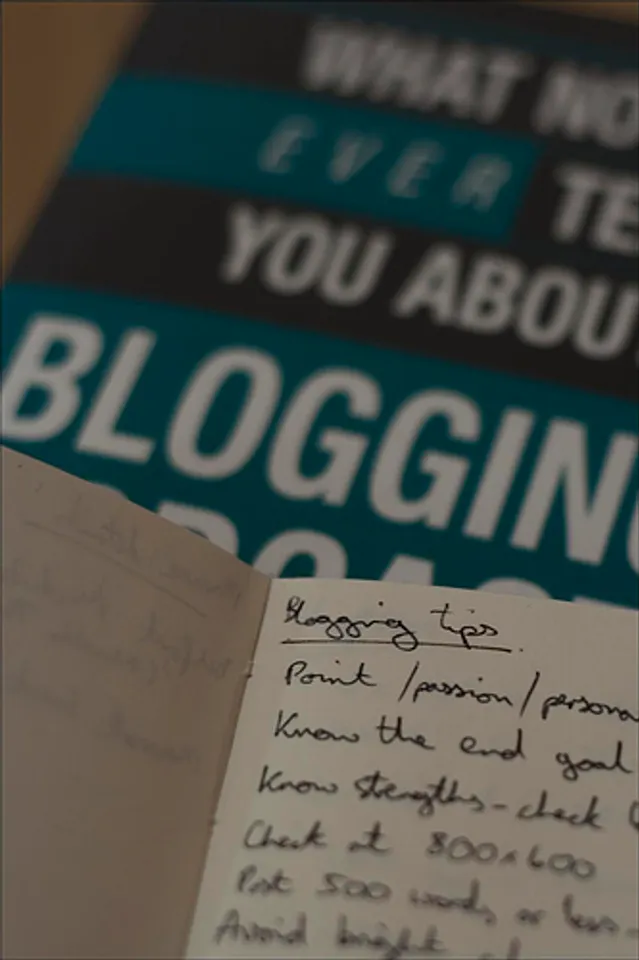 It's strange to write this now but blogging is already old. There are just way too many blogs out there, most of them inactive with a few posts thrown up now and then as a feeble and desperate attempt by their owners who once dreamt of runaway success.
Blogging was a disruptive phenomenon, which managed to put publishing into the hands of absolutely anyone. There's no doubt that it succeeded. Paul Boutin of Wired.com actually recommended pulling the plug off blogging way back in 2008.
Six years hence, if you are still wrapped up around the idea of blogging, it's time to disrupt the disruption.
It's time to take new routes and think creatively to make blogging really work for you.
Blogs are home for long-form writing
Social networks are already pushing for short-form content. That's a trend now with blogging looking like tedious work if you're used to posting updates on Twitter or Facebook. Yet, blogs are still important for long-form writing. You can't put everything you know (or want to rant) into 140 characters, can you?
Once you get to the blog, focus on writing content that's long and detailed. For once, don't bother with the number of words, SEO keywords, meta descriptions, and anything else that takes your soul away from your writing. Put your heart into your post and say what you want to say. No matter what you choose to write, make sure you stick up for yourself.
With long-form writing, you could go in-depth and add excruciating details. You could steer yourself away from half-hearted writing that you normally see on the web and pour your heart into writing posts that mean a lot to you and your readers.
Personal blogs with justified opinion work
Surely, you won't be competing with TechCrunch, Huffington Post, or any of the other multi-authored 30-posts-a-day blogs out there. You'd ideally have your own take on a well-defined niche.
Having said that, it's important to write with a justified opinion. Link to others to gain more credibility, point to facts and research while you write, and make sure that there's still an "opinion" that shouts out from that post.
Blogging for a purpose
If you have one purpose that you are passionate about, blogging is still a worthwhile endeavor. With a growing presence on social networks, you will obviously be able to make your blog get more eyeballs while your posts get shared.
As far as purpose goes, it could be anything. Maybe you want to spread a message. Perhaps you have a business to run or your blog acts like a little magazine. You could be looking for employment. Maybe you are already employed and might want a promotion or a raise. Perhaps you volunteer to help a non-profit organization. It could be that you're just passionate about a cause. Use blogs to get yourself heard. It's still the most effective channel on the planet.
With focus, you can make blogging work for you because blogs are still the search engine favorites. They give out substantive information, which is one of the key parameters for surfers to know, judge and react.
Blogging for business
Blogs are still the mainstay of content marketing (or inbound marketing). Jon of Jontusmedia.co writes that for small businesses, well-rounded blog posts tend to give a balanced picture for your investors, customers, and readers. Those little updates on social networks or life streaming just won't cut it.
There are many instances of businesses (in the face of increasing popularity of social networks) that found success with a tight integration of blogging and social engagement. Companies like LanderApp, Unbounce, Moz, and HubSpot gained their critical mass of customers through blogging and social media alone.
Businesses cannot abandon blogging for the sheer returns businesses get out of their blogging efforts. Consider this: small businesses using blogging could generate leads, explain about their products and services, inspire readers, or even point to news and recent developments.
An online retailer integrating with their physical store by implementing all-new technology such as an auto-syncing point of sale system couldn't possibly contain this news in 140 characters alone.
Likewise for a startup that just got funded.
Bring on multiple authors
Ok, I admit there's nothing creative about this one but if most of the popular blogs out there are multi-author ones, maybe there's some sense to it.
Perhaps it's a well-managed team at work or it could be the sheer amount of content that those blogs generate. So, that begs for the question: why remain a single blogger or a personal blogger? Why not take the multi-author route?
Advertising has gone digital already and there's a shift towards the mobile. Maybe publishing online (like, real publishing with multiple contributors and editors on the rolls) is still a good way to grow an increasingly important presence.
Go beyond blogging
Say you want to write a book. Every author knows how books tend to be long-drawn projects that never get completed on time. If you break your book down into chapters and if each chapter is worth ten or fifteen blog posts, you got yourself an authoritative topic to write about which could very well be a book (but you can choose to keep it as a set of blog posts, and you can always bring out a book from a blog).
Writing out blog posts with a weekly frequency is easier than writing an entire book strung together while you are rushed to produce manuscripts in time.
Blogging is still alive and well. Some people claim that blogging is dead just like they thought email marketing was dead. Neither of those is dead. The good old digital media workhorse has a significant role to play. An eMarketer report from quite some time ago predicted blogging's steady rise going into 2014 and so far, it hasn't been refuted.
Streaming on YouTube, posting updates on social networks, and micro-blogging are just different animals which can very well support blogging but they will not take the beauty of long-form writing away.
If you have been thinking about blogging, it's time to think beyond publishing and basic monetization. Think about what blogging does to your profession, your business, or whatever it is that you aspire to do.
What do you think about blogging? Tell us all about it!