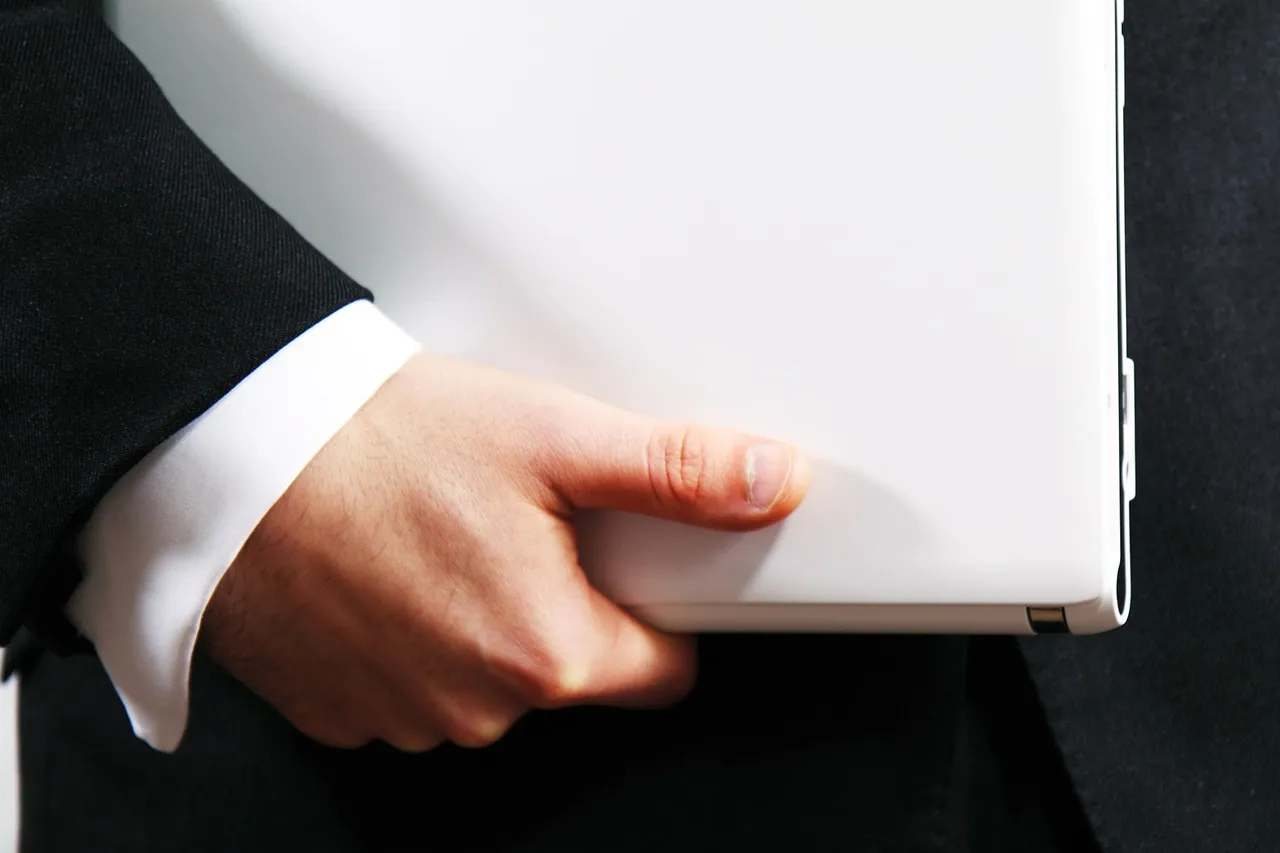 As Social Media grows by leaps and bounds, agencies and brands are eagerly looking for talent to support their Social Media efforts. Here's a look at some of the hottest job openings in the Indian social media industry for this month.
Think you fit the bill for any of them? Then apply right away!
Project Manager, Technologist at The Glitch
Job Description:
Overall  supervision on all technology products
Building technology concepts and innovations across clients
Project management from start to end for all tech based properties.
Ensuring the brand guidelines, mandates are kept in mind in all technology products
Training of junior level managers in generating better technology & innovation focus
UI/UX interface design
Coordinating with design team & technology partners for requirements on projects
Ensuring correct turn-around time for deliveries is met without loss of quality of product
Building analytics capabilities across brands and projects
Building media buying plans and overseeing its execution by  partner companies
Skills:
Strong communications skills; both verbal and written
Savvy knowledge of social media trends and innovations.
Analytical skills, including the ability to assimilate extensive amounts of data to see the big picture and provide actionable recommendations
Qualitative research skills, ability to interpret unstructured data
Ability to multi task and thrive in a fast paced high pressured environment
Positions:
Project Manager – 1+ years of work experience in a Project management role
Location: Mumbai
Salary: 2,00,000 and 4,00,000
Manager, Client Strategy & Engagement at The Glitch
Job Description:
Coordinating a variety of priorities in a fast-paced environment
Strong organization and communication skills a must
Must be available for a flexible work schedule to accommodate clients on deadlines
Self-starter, ability to work without direct supervision
Develop strategies for clients
Brief agency colleagues and work with them to plan and implement the best digital strategy for the client
Research clients products, services, plans, competitors and target markets
Meet client for briefing, discuss strategy and present proposals to clients for approval
Ensure the project timelines are communicated to the creative teams and completed on time and within the given budget.
Taking part in pitches for new contracts
Manage and build brands and existing business
Skills:
Quick to absorb and analyze large amounts of information
Enthusiastic, energetic and imaginative
Approachable, outgoing and diplomatic
A clear communicator, in person and writing
Able to present ideas with conviction
Highly organised and flexible
Good with figures
IT literate
Comfortable working as part of a team
Skilled at negotiating and motivating others
Commercially aware
Smart in appearance
Positions:
Managers – Candidates should have at least 1 years of digital marketing experience.
Location: Mumbai & Delhi
Salary: 4,00,000 and Above
Junior Manager, Brand Strategy at The Glitch
Job Description:
Create Strategy for international brands for their digital campaigns
Manage social media & digital media of international brands
Create engaging content for the brand
Oversee design creative's
Understand the brands marketing strategy and then drive that strategy on the digital platform (Facebook, Twitter, Yelp, Google+, YouTube, Instagram, Pinterest etc.)
Demonstrate creativity and can give links to previous work
Use web etiquette to deliver the right messages online & stimulate discussions
Skills:
Quick thinking and be able to think outside the box.
Must know about the latest social media trends and pages and must know the dynamics of Facebook, Twitter, Instragram, Pintrest, Google+ and Tumbler.
Must be able to respond to customers in an accurate and timely manner.
Proficient in MS Word, Excel and PowerPoint
Excellent communication skills (written and verbal)
Proficient in English & Hindi
Positions:
Junior Manger's – English/Mass Communication, Journalism Graduate
Managers – English/Mass Communication, Journalism Graduate, Masters Degree/Diploma preferred, 1 year experience in digital media and advertising or any related field, Experience in managing a team
Location: Mumbai & Delhi
Salary: 2,00,000 and 4,00,000
Associate Digital Marketer at Digital Latte
Job Description:
Brewing creative digital strategies for our clients across various sectors.
Creating content plans for Social Media platforms and managing them.
Creating pitches and presentations.
Website management and promotion.
E-mailer, Search Engine Marketing(SEM), SEO, Media Planning Campaign Management.
Social Media Campaigns, Reports and Insights.
Industry and Competitor analysis.
Maintaining up to date cutting edge knowledge resources on all new and developing Social Media trends.
Job Skills:
Excellent command over language
Strong Knowledge of Digital & Social Media
Basic knowledge of SEO & SEM
Creative & Innovative Ideas
Knowledge of Social Media Tools
Should be adept at handling different departments viz. Development, Design, Search, Social Media and getting the job done on time
Job Location: Vikhroli, Mumbai
Compensation: Rs. 15,000 – Rs. 25,000/- per month, based on expertise & experience
Copy Writer at Rock Paper Scissors Creative Marketing Communications Pvt Ltd
We are looking for a Copywriter with 2-4 years of relevant experience and will be responsible for writing content exclusively for the Rock Paper Scissors' clients and implementing social media and digital customer interaction strategies via this content.
Responsibilities:
The copywriter will develop great ideas for brands and implement those ideas through content development across websites, social media, video, apps, tabs and other forms of new media for various audiences
Generate scripts for promotional videos or write text to be used by marketing team.
The copywriter must ensure the work the team produces fits within the branding strategy and target audiences of each client. He/she may facilitate brainstorming sessions for his team.
Present draft materials to his/her firm's creative team and managers or to the client. He/she must meet all copy and submission deadlines.
The copywriter is expected to monitor cultural trends to make sure the messages the team produces are relevant and appropriate.
Skills and Personal Traits:
Internet savvy and familiar with Digital media.
Strong spelling, grammar, proofreading and communication skills
A creative, curious nature as well as the ability to think in visual terms.
Ability to manage several projects at the same time.
Education and Knowledge:
Preferably with a bachelor's degree in English, journalism, marketing, mass communications or a related field. They also need a solid understanding of marketing, media and technology.
Salary: Less than 20,000
Digital Brand Executive at Cogmat
1. Content Generation
2. Campaign Planning and Management
3. Client Servicing
4. Strategy Planning
5. Maintaining reports and documents
6. Handling the brand's image in the social media
7. Market Research
8. Monitoring and Managing conversations on Social media
Desired Profile 

Management of Brand on Social Media, Excellent at Client Servicing, Researching, Brand Evangelisation, Strategy Planning, Campaign Management, Reporting, Ability to set Benchmarks, deadlines & inspire the team to execute it.

Skills- Obsession in using technology, Ability to Visualize & Inspire the Design & Operations Team, Ability to manage a team of Digital Media Executive & inspire them to exceed their expectations. Have performed exceptionally in tactical situations, People Appreciations for the brand during management, Client Appreciations

Experience- 0.6 months – 2 yrs
Salary: Less than 20,000
Social Toggler at Togglehead
About the Role:
Interacting with clients, understand briefs, content creation, campaign management, strategy formulation, client servicing, online reputation management, monthly evaluation and discuss solutions.
Create monthly digital marketing plans and strategies to drive revenue and brand awareness.
Plan and execute Account strategy, online advertising, positioning, content and tone on various digital platforms based on client brief and brand.
Manage online projects and offline campaigns and activities that might be required as per the Promotional Strategy.
Major Responsibilities & Deliverables:
1. Strategy & Direction
The ability to work to establish a content strategy that is in sync with the brand's objective across multiple social media platforms.
Monitor digital & new media industry trends to identify potential business avenues and improve current offerings that lead to better value for customers and higher financial value.
2. Execution
Campaign content creation on various digital platforms like Facebook, Twitter, YouTube, Google+, Interest, Instagram.
Develop innovative solutions including content management and maintenance of the brand's digital platforms.
Creating innovative buzz around the brand, its product promotions, launches and brand-sponsored events.
Utilize Analytics to analyze and monitor the effectiveness of various aspects of the campaign such as community, traffic, conversations and engagements, leads and conversions.
Requirements:
Bachelors / Masters Degree (desirable in Mass Communications)
One to three years of experience with a Public Relations agency or in a Communications department in an organization
Good communication & writing skills
Knowledge of & presence in social media platforms like  Facebook, Twitter, Linkedin amongst others
Ability to work with a team
Location: Mumbai
Brand Analyst at Brandlogist
Our kind of person:
Background in Advertising – Digital or Mainline Advertising agencies : We are looking for people who have worked in digital or mainline advertising agencies for 1.5 + years. We would prefer candidates who are comfortable with managing client interaction and have an interest in working on marketing ideas or insights. (Typically people who worked in Client Servicing or Planning in ad agenices)
Gift for words : Someone who has a gift for words-an ability to put things in an interesting,fun,creative way which helps create an impact for brands.You don't need to be a published writer or in that league but sould have an excellent command over the English language.
Branding & Understands Digital : Understands Branding,consumer behavior  & is keen to explore how in this new digital age one can deliver marketing solutions which create an impact.
Experience level : 1.5+ years  (it's more about what you bring to the table than experience)
Responsible,comfortable in a startup : We are extremely individual driven & would want somebody who has a capacity to take responsibility & comfortable working in an interesting,fun startup.
Creative & Disgruntled : Creatively inclined who is logical enough to understand a client's brief. Someone who's disgruntled ,we prefer people who are not happy with status quo.
Details about work environment:
Flexible location: We believe in telecommuting so you dont need to come to office daily. Work from home, a coffee shop or in the middle of a park for all we care. As long as you are having fun, productive & remember our faces when we catchup.
Flexible timing: If you are expected to work on a Sunday, can't you hang out with your friends on a Wedneday afternoon? We believe you can & you should. Idea is to work together & figure out when & how we work best.
Young & Growing fast: Our avg age is 25 yrs, our company's age is 2 + years & we are growing fast. You should be able to keep speed with it.
Your Colleagues: You will be working with all the team members from other brand analysts (the people who manage each brand),to designers,techie,project managers ; while closing working with the Business Strategist & the CEO.
Growth: Life is too short to have reviews every year, it's a 6 monthly review & incentives on every win.
No creative,servicing,planning,social media etc : Sorry,we don't believe in divisions or bracketing people.We are based on a communication consultancy model , where we understand where your skillsets lie & see if that fit's in what we are looking at.
Salary: Less than 20,000
Digital Media Planner & Buyer at Concept digital
Work with media vendors to negotiate rates
Perform online media planning and buying for digital clients
Perform pre-campaign research and audience measurement reports
Work with traditional media planners and digital strategist in understanding the strategic paths and implementing digital plans based on a collective approach
Organize and negotiate proposed elements from publishers
Gather and prepare all insertion orders for clients campaigns
Prepare media plans and presentations for clients
Implement, maintain and perform optimization efforts for online media campaigns – CPM, CPC, CPA, PPC, Keyword Listings, etc
Work with the Digital Traffic Team and other members of the digital team to properly and timely execute the digital campaigns
Provide optimization recommendations to the client
Should be comfortable in MS Office (especially MS Word, MS Powerpoint and MS Excel)
Will be working extensively on new business pitches
Minimum 2 years of work experience required
Salary: Less than 20,000
Sr.Manager-Social Media at Eccentric Engine
Responsibilities
Managing brand strategy for all clients of the company
Leading a team of creative personnel to deliver content
Campaign planning and management
Integral part of pitching team
Requirements
At least 3 yrs experience in digital/social media
Experience of leading and managing of team of at least 4
Zeal to work on kickass campaigns and make a mark
Salary: Less than 20,000