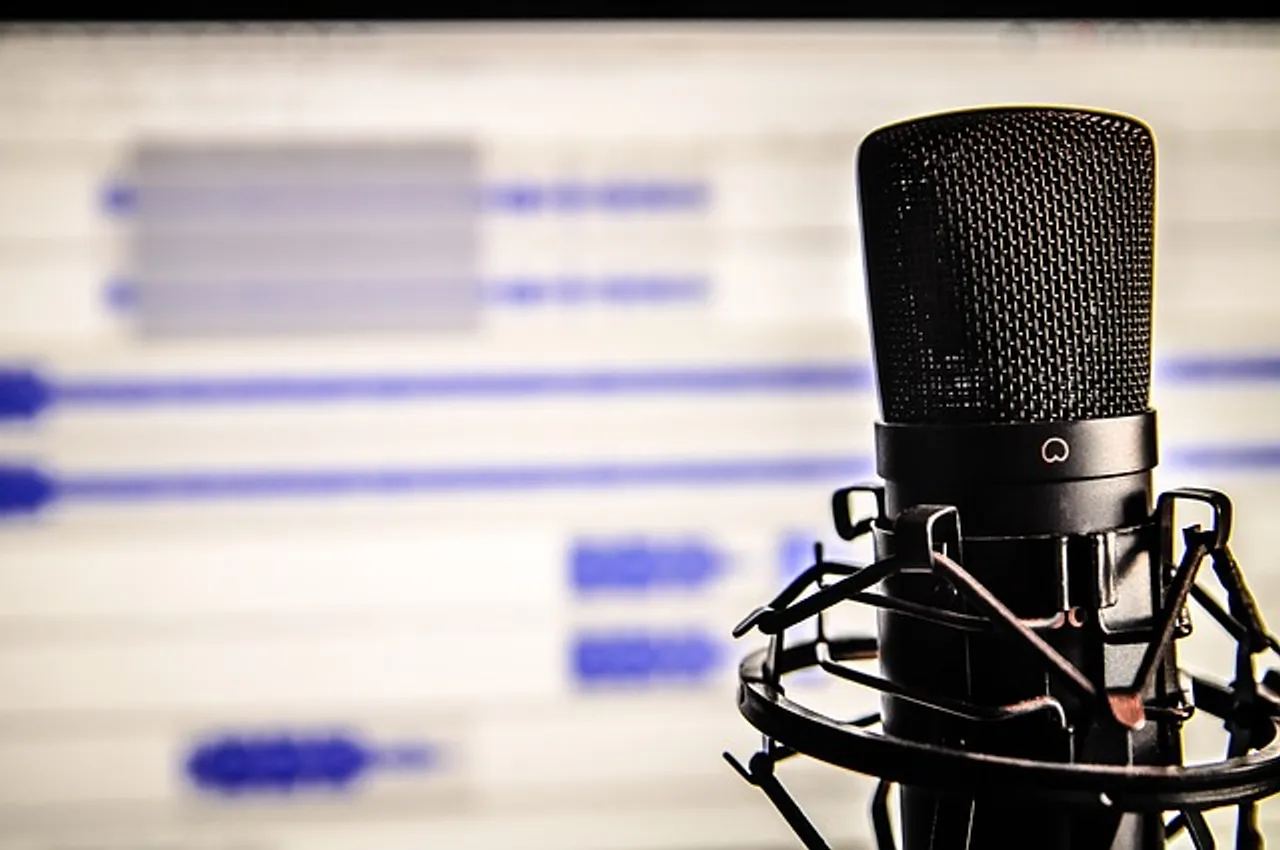 Viral Jani, Head of TV Strategy and Social Media Content Management, Times Now highlights the use of social media within the media house and how they capitalize on the growing popularity of social platforms. He talks about their objectives,  their target audience, partnership with Twitter and much more.  
What are the communication objectives of Times Now & how do social media platforms help in achieving these objectives?
The key objective of Times Now is to deliver best in class news to our audiences in India & the Indian diaspora across the globe at a fast pace & with accuracy on the platforms of their choice, consumed as per their convenience – whether it is on TV, Social Media or Video platforms.
Social media platforms (Facebook and Twitter) play a vital role to help achieve these objectives as they have emerged as important hubs of news dissemination. Significantly large audiences are consuming news on these platforms, especially in breaking news scenario.
We curate content and convert it into easily consumable news snippets for Social Media audiences. These platforms also let us transform news into a two way communication processes where we not just give news to the audiences but also engage with them by generating opinions. Times Now has been a news destination for audiences with strong opinions & social media platforms provide an ideal common ground to voice these opinions. Hence it is only natural for Times Now to have the highest engagement levels on Social Media among its peers.
Is driving viewership from social media an important objective? If so, how do you achieve this?
Absolutely yes. Times Now content on TV & Social Media platforms complement each other. Talking about a particular upcoming show like Frankly Speaking or a vital debate on The Newshour or a Breaking News situation helps us to get traction on social media and also encourages people to tune in to Times Now on TV.
There is a direct correlation between the buzz generated on Social Media & TV viewership. NewsHour is the most viewed show on English News Channels & also happens to be the most talked about News show on Indian Television currently, with national Social Media trends on an everyday basis.
For major news events like Frankly Speaking with Rahul Gandhi and Narendra Modi, we extensively used Social Media platforms to promote the shows including innovative use of Vine & Instagram videos to tease the audiences as a run up to the TV telecast. The show related hashtags had already created massive awareness among the audiences and eventually these shows led to record viewership. The dedicated hashtags for Rahul Gandhi and Narendra Modi's interview trended worldwide by generating 50 Crore+ & 30 Crore+ potential impressions on social media respectively, and made them the largest non-sporting TV event on Twitter India in recent history.
How does your social media communication strategy take into consideration the viewer profile of your audience in India?
We want to reach out to the similar viewer profile as our TV audiences through Social Media platforms. As a result we follow very strict editorial guidelines when it comes to putting up content on Social Media to give the user gets the best experience possible. There is a strong editorial sync in the Times Now TV & Social Media avatars to maintain consistency in the brand experience across platforms. The on-air integration of social media elements also helps us in targeting the audiences and making them aware about the content.
What is the age group & profile of your followers on social platforms? Do they match up to your television viewers' profile?
The audiences on Times Now Social media is pretty much similar to our TV audience in terms of psychographics - both attracting highly opinionated audiences with strong appetite for high quality news. While TV attracts audiences across age groups, we have seen higher skew among the younger audiences between the age group 18 to 35 years on our social media platforms. However, we have seen a sizeable growth in 35 years+ audiences since the Elections 2014. Another significant difference we have seen is that social media helps us reach out to a more geographically diverse audiences across countries as compared to TV.
Interestingly, we have a large number of users who access Times Now social media content from mobile (including Video content) which ensures that we have a second screen presence & which enhances the TV viewing experience.
How has social media changed over the years since the inception of your channel?
To answer this question you need to have a glance at the social media integration we have on TIMES NOW screen on TV now as compared to a few years back. Social Media has become integral part of TV content. It is no longer just about brands trying to create a presence; it is now more and more about making sure that your audiences engage at all points of time.
A major change that we have seen is the increase in reach of the platforms & sheer quantity of interaction that take place with more and more people consuming news online and reacting to it. It is imperative for us as content creators to take this into account while crafting our content strategies.
What are the three major social media platforms that a news channel of your calibre needs to be on?
For us as content creators every platform has its unique strength that we leverage on to make sure that the audience gets the best experience possible. However based on the current reach & the kind of interactions we have seen so far, Facebook, Twitter & YouTube are the top 3 platforms for Times Now. But we are constantly innovating, evolving & adapting to the newer platforms like Instagram, Vine & WhatsApp with separately design content strategies for each.
How important is YouTube in your social media plan and how do you use it?
Times Now's core product offering is in video format & YouTube is the largest video platform, hence it is one of the most critical components of our Social Media strategy. We have seen a sharp increase in the video views consumption on Times Now YouTube channel over last year. The views increase has been witnessed on both long form & shorter format videos, with almost half of the views contributed from Mobile.
We use YouTube as a platform for catch up TV for long form shows like NewsHour & Frankly Speaking through dedicated channels as well cross pollinating on the main Times Now channel. We also use it as a platform to reach out to audiences who are on the go and like to consume News on Digital platforms by adapting the TV content for Web consumption in smaller/byte sized formats. We use various features like Playlists, Annotations & other engagement available on YouTube to the max to improve discoverability of our content.
Online video content v/s TV content. What is your take on this? 
With the increase of internet penetration in India we are at a stage where content, especially video content is becoming increasingly platform agnostic. We are now in an eco-system where content produced for one platform can be re-purposed, re-packaged and re-distributed across many more platforms. So it's more of a symbiotic relationship than a competitive one.
Explain to us your social media policy & the top three rules that can encapsulate your entire policy?
We have very simple rules governing our social media content strategy
Editorial sync: Our Social Media content is in complete sync with the TV product & this gives us speed, accuracy and consistency in the brand experience.
Engage: The type of content posted on Times Now social media platforms evokes response & that is aided by call to action from TV, making it sure-shot way to generate high engagement levels.
Be Innovative & adapt to change based on data insights: Social Media is the most dynamic space – both the platforms & the audiences are constantly evolving. We constantly analyse data to understand the content consumption across platforms & adapt our strategies. At the same time we also look to break new ground by doing innovations & trying out newer platforms.
How do you push the social media culture within the employee setup? How do you tackle questions on personal handles of reporters that are not PR friendly?
One of the most critical responsibilities for Social Media team including me is to evangelise various teams (Editorial, Marketing, Branded Content, HR etc) about the importance & best practices of Social Media. We undertake many internal marketing measures (emailers, workshops, presentations, internal billboards) so that our employees & key stakeholders are appraised of what's happening on Times Television Network Social Media properties including innovations, big properties, campaigns etc.
We are constantly listening to our audiences on social media platforms & are open to learning from the feedback we receive. However if we come across any form of abuse then we report such cases on the respective platforms as per their guidelines.
Please tell us about your partnership with Twitter.
TIMES NOW and Twitter got into an exclusive partnership for Elections 2014. Times Now had exclusive access to the Twitter data and we had introduced several innovative properties which gave a real time, updated picture of public opinion through live Sentiment analysis.
TIMES NOW also leveraged its substantial presence on Twitter to provide the audience with exclusive content created specifically for the platform in the form of infographics and videos, giving the followers a ringside view of election results with updates throughout the elections period. The results were astounding as over the period of 90 days of elections we had 100+ hashtags trending in India & out of which 10 hashtags trended globally.
The partnership also involved our initiative of "Tweet to Remember to Vote" in conjunction with Times Of India, where Twitter users were able to set reminders to vote & to watch Times Now on counting day by Tweeting their city names through their smartphone. Twitter is likely to adapt this innovation Globally including the next USA elections.
Apart from this, we also made information more accessible to our audiences through a novel initiative called Tweet to SMS. Through this, people will be able to follow the TIMES NOW twitter handle and more importantly, get election related updates via SMS, making it much easier to keep track of the news.
How does handling social media internally differ from an agency handling it? Why do you prefer to it internally?
I believe that handling Social Media internally is one of the most critical reasons for our success on Social Media – we have seen this not only for Times Now, but also for other brands that I handle viz. zoOm & ET Now.
Times Now was late into the Social Media game, while some of the competitors were very well established in the space. However, Times Now has seen grown 10X faster than competition during last 1 year and has overtaken competition both in terms of engagement & reach. This sharp growth can largely be attributed to the fact that there is complete editorial sync between our TV & Social Media content. This sync is only possible because of the fact that we handle Social Media internally.
Social Media can never survive in a silo & hence we have ensured that our social media teams are embedded well with the TV Editorial & Marketing teams. The exchange of information is smooth as both work in tandem with each other & creates magical results.
How do you measure the rate of success/failure of your social media campaign? What tools do you use?
We set internal benchmarks for our every campaign based on our experience and we try and make it better with each campaign. We have a huge support from the on-air team and it makes sure that we reach out to the largest number of people possible, every time. In terms of measurement tools, we use a combination of in house qualitative monitoring as well as external benchmarking tools to analyse engagement rates and campaign success.
What is your strategy behind displaying sensational hashtags during shows and what are you trying to achieve out of this?
We use hashtags as a tool to generate conversations and connect with our audiences. From our experience we have seen that hashtags which can be used by users in their tweets/posts tend to get the maximum response. This coupled with our editorial take on various news stories is the key criteria to select hashtags.
How much of your total marketing spend is allocated to social media? Has it increased over the years? How much do you plan to allocate in the new financial year in terms of percentage? What reflects this change in increment?
The marketing spend is highly tactical, since we are at a stage where our pages grow organically and we do not need to spend on them. So budgets are mostly regulated based on campaign and ideas and are subject to campaign requirements.
We have been predominantly focusing on partnership and compelling content driven strategy. These are the best ways for us to create maximum impact. We have seen great results from the partnership with twitter during elections.
Followed by that we did a partnership with Facebook during budget and we have exciting plans going forward. We have also explored first of its kind partnership with Whatsapp in India which enabled us to drive differentiated content to consumer mobile devices.
We are constantly looking at new opportunities to reach out to consumers and the marketing spend is also driven by the same thought.