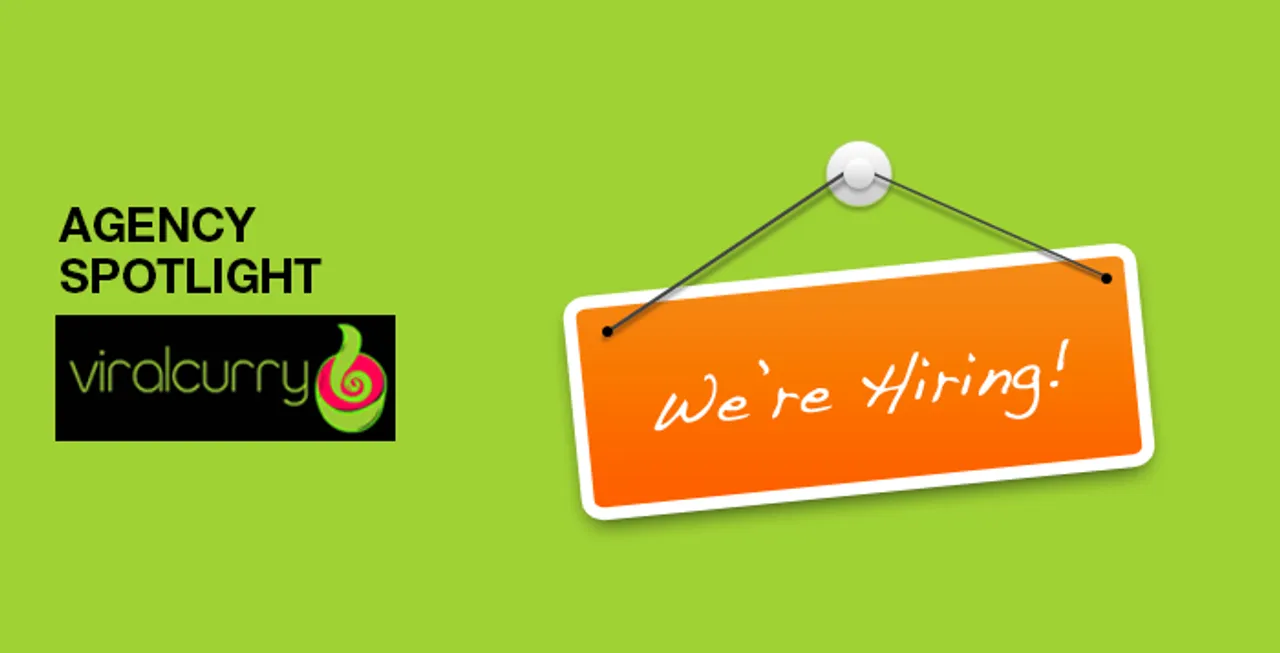 This article is published under our Agency Spotlight feature. The Agency under Spotlight for this month is Viral Curry. The current openings which can be applied for, at Viral Curry are mentioned with job details below. Take a look -
Social Media Manager
The candidate will have the following roles:
The ability to think about clients' problems with regards to the objectives to be achieved through Digital Media (on various Digital platforms like Facebook, Twitter, Youtube, Google+, Pintrest, Instagram, Mobile) and devise solutions through digital channels as and when required. Monitor Digital & New Media industry trends and competitor offerings to identify potential business avenues and improve current offerings (better value for customer and better financial value for viralcurry). Driving innovation and creativity for the client. Account Execution and Campaign Content Creation on various Digital platforms like Facebook, Twitter, Youtube, Google+, Pinterest, Instagram.
Client Servicing and Business Development Manager
The candidate will essentially be handling the communication with clients, both present and prospective. He/she needs to have great communication and interpersonal skills. Would have to gather client requirements and debrief them to the creative team in order to obtain good results. Will have to understand prospective client expectations and create proposals and pitches accordingly.
Graphic Designer
Has to be a part of our strong design team. Would have to ideate along with the team and put the innovative ideas on the screen. Creative minds, doodlers, illustrators, photoshop specialists; all can apply.