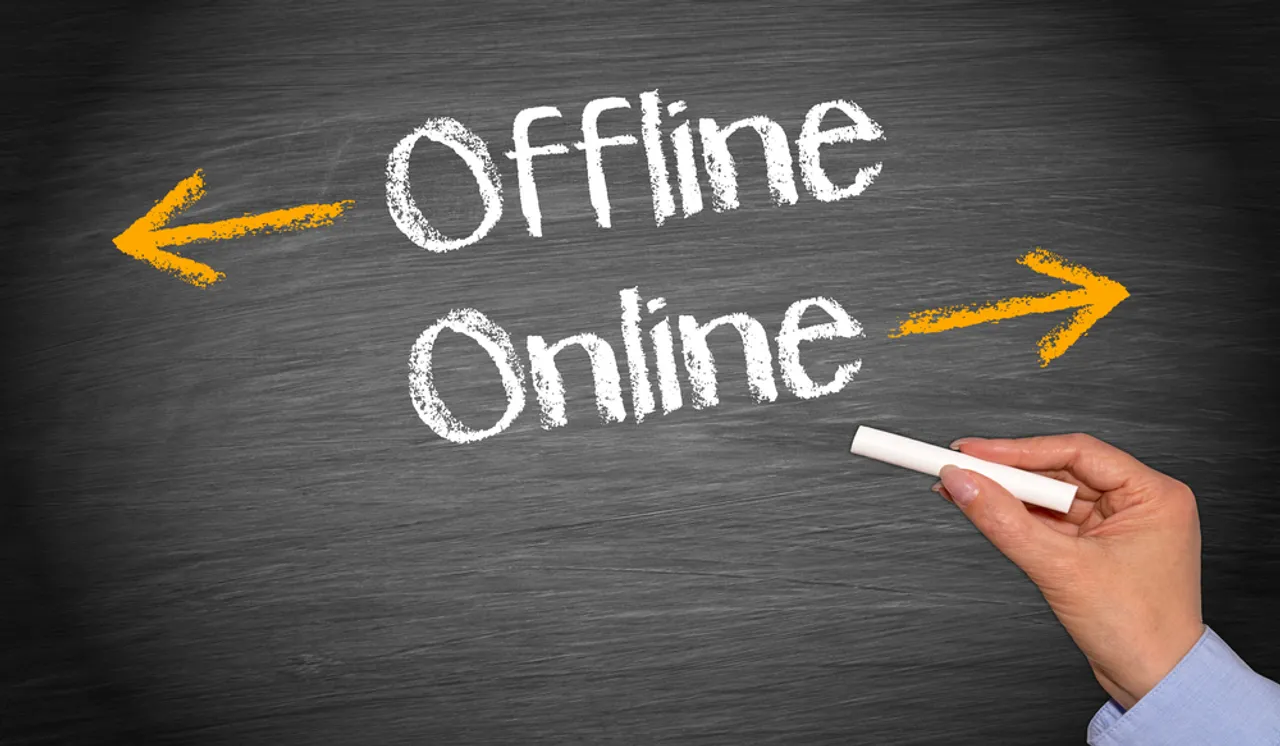 In a world bordering on online obsessions, McDonald'sIndia asks you to take a moment out to enjoy the real world with their 'KuchPalOffline' campaign. When was the last time we consciously did that? No answer.
It's because countless mails, innumerable messages, our Facebook, Twitter and Snapchat profiles now lend the '4th dimension' to our personalities. Virtual conversations easily string the world together leaving no room for physical contact.
In addition, in a study carried out by McDonald's India and Leo Burnett, it was observed that consumers made no particular brand associations to fast food. People chose certain types of food depending on the occasion, giving no importance to the brand. McDonald's India decided to change both these aspects.
The renowned fast food brand opted for an unconventional route where they asked their consumers to log out, switch off from their online lives for a bit and just to enjoy a delicious Mc Donalds meal with their family and friends. 'KuchPalOffline', How simple can it get?
LIt promoted offline moments on online platforms. Riding on the IPL wave, it started #PicTogether where friends had to share offline moments through pictures on Facebook  This was also the same time when McDonald's introduced their share pack (meal for 2/ meal for 3). The campaign in a way contradicted itself by encouraging offline activities which then helped generate content for its online activities.
On Twitter, users tweeted on how long they could go offline. An irony indeed! This campaign is a classic case of integrating online and offline characteristics that complemented each other.
How many of you'll have flipped your phones and gone #KuchPalOffline? It's time you get rewarded. Stay tuned! pic.twitter.com/WZHuvI1J3V

— McDonald's India (@mcdonaldsindia) May 3, 2015

 
@mcdonaldsindia sunrise near sahasrakund,Maharashtra #Offline4Sometime pic.twitter.com/q01flgF2H7

— Kiran (@Kiran1545218) May 3, 2015
McDonald's India paved the way for clear cut brand association and better brand recall as a result with 'KuchPalOffline' and its sharing pack offers. This brand became a reality check for all its fans, thus representing itself as real and practical which does not get carried away by the virtual world. Through this campaign, it creates a chain reaction among people, thus encouraging everyone to create some real memories for a change.
May be, we could apply this campaign to our workspaces. Once a week, we get off our laptops and phones and exchange ideas with words, hand actions and our body language for a few hours. This practise could lead to sharper people skills.