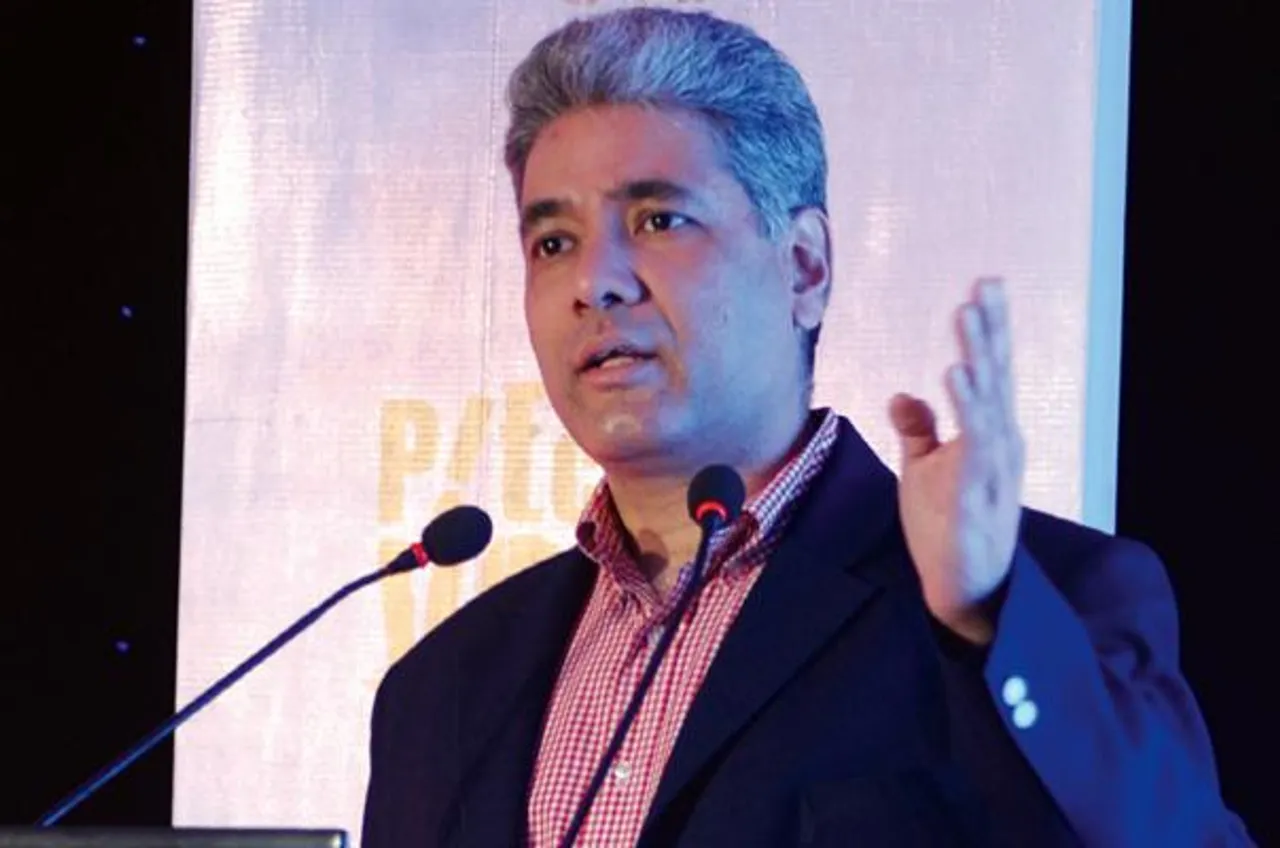 Marketing platforms co-exist with elaborate integration and interaction. Social Samosa gets in conversation with Samar Singh Sheikawat, Senior Vice President - Marketing, United Breweries Limited on experiences money can't buy, being a friend on social media and content creation.
Technology has been an integral part of Kingfisher's online offline integration strategies. How has this helped the brand grow across social media?
With Kingfisher, it's about giving consumers 'Experiences money can't buy'. And we have leveraged technology to bring these experiences to life. Be it '" target="_blank">Worlds first headbang triggered beer dispenser' or '" target="_blank">Oculus triggered beer dispenser', it's always about creating fun experiences for the consumer, which stays with them. And social is strongly integrated in to the user flow, helping us tap into the consumers social network.
The brand becomes a part of social conversations and everyone wants to experience innovation, thereby keeping the brand fun, cool & relevant. Since we marry the online and offline worlds seamlessly, it creates excellent traction for the brand online and helps us grow.
How would you define Kingfisher's global voice on social media?
Kingfisher is a friend on social media. That helps us keep a very candid and casual tone while interacting with our fans on social media.
Which are the landmark initiatives that allowed Kingfisher to establish brand identity across social networking sites?
Our long running campaigns like, 'Divided by Teams, United by Kingfisher', where you see iconic players grooving to the Kingfisher jingle conveys the fun aspect pretty well. Our success has been the ability to build quality engagement around the theme tailored for social media platforms and engage with millions of consumers. For eg., we have been extremely active with #UnitedByGoodTimes this cricket season, where we tweet fun player reactions in real-time around key match moments. We stay true to our tagline, 'The King of Good Times'. It's all about having the Good Times online for us with our fans and that helps establish brand identity.
Who is your social media agency? Do you also have an in house team?
We have 22feet Tribal Worldwide as our digital agency on record. We have a separate in house digital marketing team that works across all the brands in our portfolio.
What are your trends on influencer marketing? How is Kingfisher using it?
For us, everyone who follows us across social media platforms in an influencer in their own right.
We have always stressed on our experiences and ensuring our fans have a good time both online and offline with every consumer facing interaction of ours. When you treat consumers like a King, they turn into evangelists for your brand. We keep seeing instances where our fans reply to queries supplementing the brand response, which are signs of a healthy community.
Content marketing is the new thing. Please share your views on the same.
Be it India's first music web series in Kingfisher Strong Backstage with the likes of Shaan, Benny Dayal, Shalmali Kolgade, Harshdeep Kaur etc participating along with fresh talent from across the country or Kingfisher Blue Mile, where we select fans from our community and take them on an adventure trip with the entire content being shot to be shared back with the community; we have been very active with our content marketing initiatives.
We have done campaigns on Vine as well. At the Kingfisher October fest last year, we got VJ Jose over and he covered the festival across 3 days through 6 sec videos in his own quirky style. It was fun for the users as well as they were consuming the content in short bursts than sit through the entire live stream of the festival. We have close to 1000 followers on the platform and crossed 1 lakh loops on our 6 sec videos this month.
The challenge for brands is leveraging content marketing without creating a force fit and brands who get this right will always do well across platforms.
How do you manage content creation on platforms? Do you have any plans of crowd sourcing content in any format?
Besides managing all the content on our YouTube channel & Facebook page , we maintain content destinations on our website. We have run lot of crowd sourcing campaigns as well. For eg., 'Kingfisher Big Chair' was a crowd sourced campaign we did last year during the cricket season in April -May, where we encouraged our community to make a 60 seconds film on the theme 'Divided by _____, United by Kingfisher'. We got amazing entries and were pleasantly surprised at how users got the brand to fit in as the uniting force in their versions.
We even crowd sourced the can design for Kingfisher October fest last year and incorporated the design across cans that were made available for the festival. Crowd sourcing content has always been an integral part of our online strategy and will continue to be so.