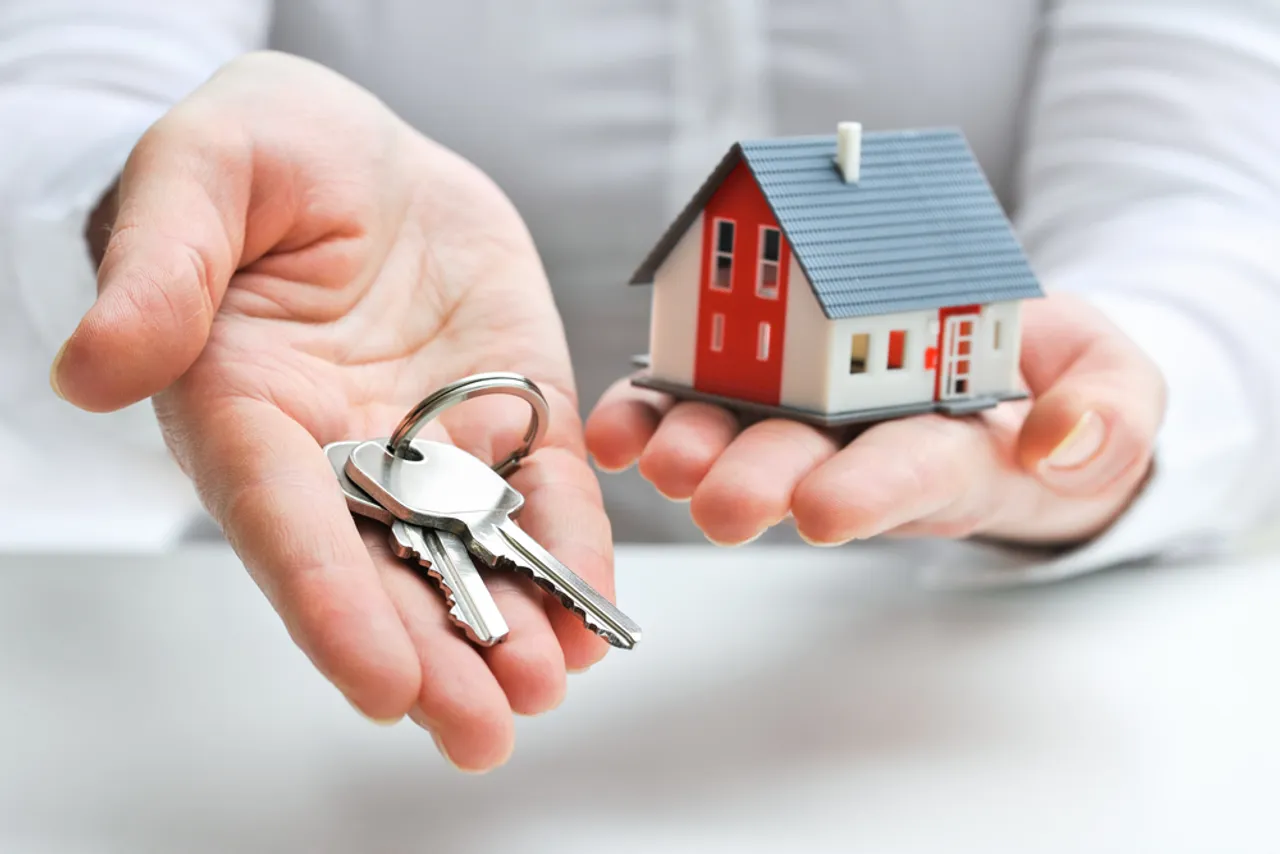 Sombre industries such as BFSI and Realty get shackled in the creative land of marketing. While TV spots still offer a window for emotional tugs, social media demands tactful communication bridging.
Leveraging the spirits of Parent's Day, Mumbai-based real estate brand, Vijay Suraksha applies conventional marketing axioms to spark a dull industry across social media.
Conceptualised by First Economy, #ArtfulLife aims at giving Vijay Suraksha's new project Orovia - The Land of Prosperity a foothold in the social world. Threading #ArtfulLife around the concept of prosperity, the campaign works towards constructing smiles among parents around the city.
Users shall contribute to the cause by tweeting ways in which they play to carve a smile on their parents' face. The highest tweeter with the best answers will then be gratified with surprise gifts from Vijay Suraksha.
If showering your parents with surprise gifts is on your cards for this Parents' Days, participating in #ArtfulLife should be your plan.
What stands out in the execution of #ArtfulLife is that how the brand has woven a basic hashtag contest into a User Generated Content (entity) while creating an emotion quotient that only a television spot would have been able to pull off.
Preparing for D – Day
Vijay Suraksha managed to create curiosity around the upcoming campaign. Lively graphics offering a sneak peek from the 'construction' site across Vijay Suraksha's social media channels created the just right level of an edge before the launch.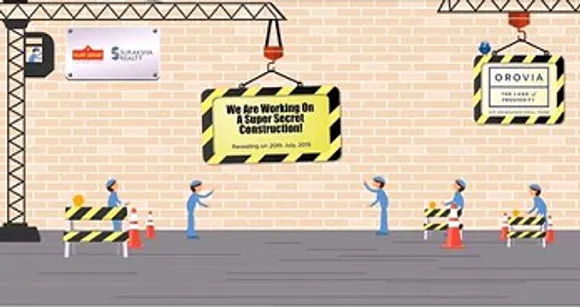 The brand also created a microsite that depicted an animated construction venue – where smiles are being built. When looking for ideas, check out the website – some really heart-warming ideas will greet you.
All the teaser posts were crafted around #ArtfulLife, prompting users to visit the microsite, and building up the surprise quotient further.
Hashtag contest done right
With brands referring to mindless hashtag contests, the shelf value of a hashtag reduced dramatically also impacting the branding currency it is meant to create. While there is always the option of extending the number of days of a contest, but that could result in interest death or lost hashtag value.
Catering the problem craftily, First Economy rolls out the campaign in a storytelling flow. The teaser worked as the perfect introduction. The campaign stays active during the week before Parent's Day creating an infectious buzz on Vijay Suraksha's social canals. All tweets and audience interactions will contribute towards the construction – concluding the story on the same page.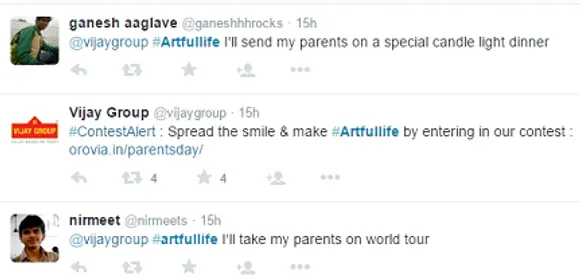 If you have managed to etch a smile on your parents' face, go ahead and tweet out. We're sure the idea will be helpful to millions out there.
Beyond realty jargons
A person looking to buying a flat is most unlikely to check the real estate players' social media presence. With limited consumer touch points for realty on social media, brands are left with no option but to speak consumer language – literally.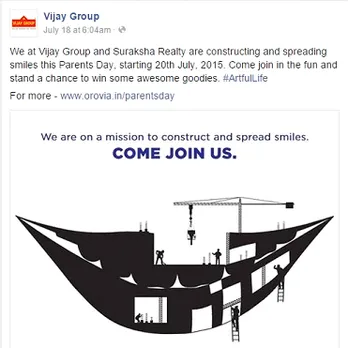 #ArtfulLife manages to come on the same page as their consumers, without creating a force fit and staying relevant. By associating their new project to Parent's Day, Vijay Suraksha plays on consumers' psyche of a home is where mummy and daddy are.
Parting words
Decreasing attention span becomes an even bigger issue for brands that target a niche. One needs to be smart, subtle and yet convey the message without having to come across as an advertiser. Vijay Suraksha manages to achieve the above with ease through #ArtfulLife.
#ArtfulLife is all about building smiles and if you haven't done it yet, you are definitely missing on a great opportunity.