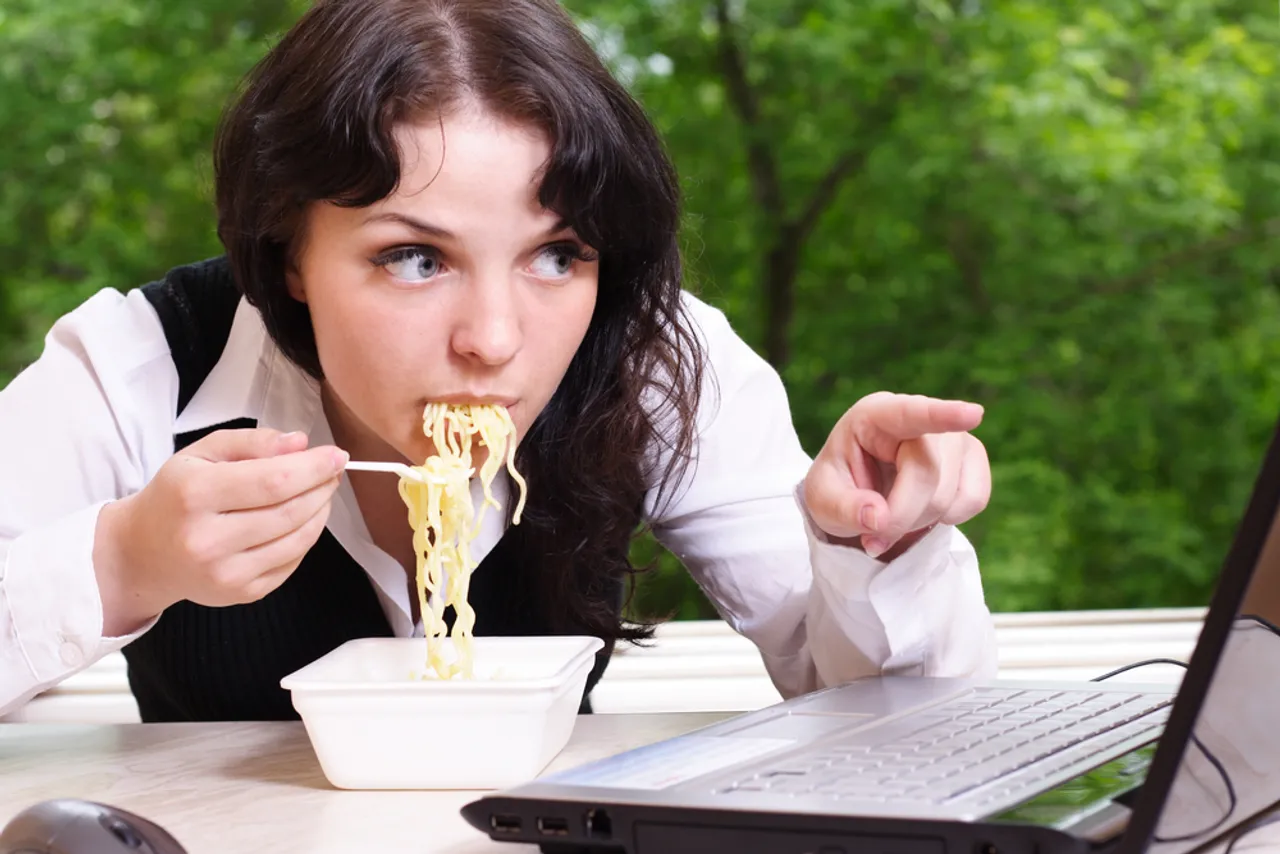 As the saying goes, 'If you love something set it free, if it comes back to you it was meant to be' – this is exactly what happened with Maggi and that definitely proved, food is true love especially if it is made in 2-minutes.
With the announcement of Maggi coming back, social media users couldn't stop expressing their love for the noodle brand on platforms such as Facebook and Twitter.
When so much love was pouring in their backyard, Maggi India wanted to express the love for their much awaited consumers and released a DVC campaign #WeMissYouToo; that has now been revolving around social media platforms.
We are touched by your love and all we want to say is #WeMissYouToo Share this & keep spreading the MAGGI love! http://t.co/HxBxdLk37A

— Maggi India (@MaggiIndia) August 25, 2015
#WeMissYouToo: Maggi returns the love with a new advertisement http://t.co/t1h40ltYqr pic.twitter.com/ElRKO8y2jL

— Firstpost (@firstpost) August 25, 2015
The 53 second DVC didn't have to pull any strings to make its target audience reminisce about all the good times Maggi and its' consumers shared. They also wanted their 'fans' to know how much they meant to Maggi and that they've missed them too; catalysing questions from consumers around when will they finally get to have Maggi. 
After the Maggi ban statement, there was an up-roar on social media by audience to bring it back. With patience, faith and belief it is finally come out clean and straightens itself.
It's when you come home at 9pm from a 12 hour day that you miss Maggi the most! #bringmaggiback — LolaNutty (@namitaadavi) June 22, 2015

This advertisement probably wanted to let its audience know they're coming back well, not in 2 minutes of course but soon.

Maggi was criticised for lack of communication on social channels during the controversy. The brand received 4.43K mentions across multiple platforms; most of which were negative in nature. Despite the backlash, Maggi's paramound brand following refused to die. Facebook pages supporting Maggi began to sprout.
With #WeMissYouToo Maggi almost manages to recreate that warm fuzzy homely feeling that consumers have always felt towards the brand. We missed your content marketing gimmicks as much as we missed the two minute delicacy.