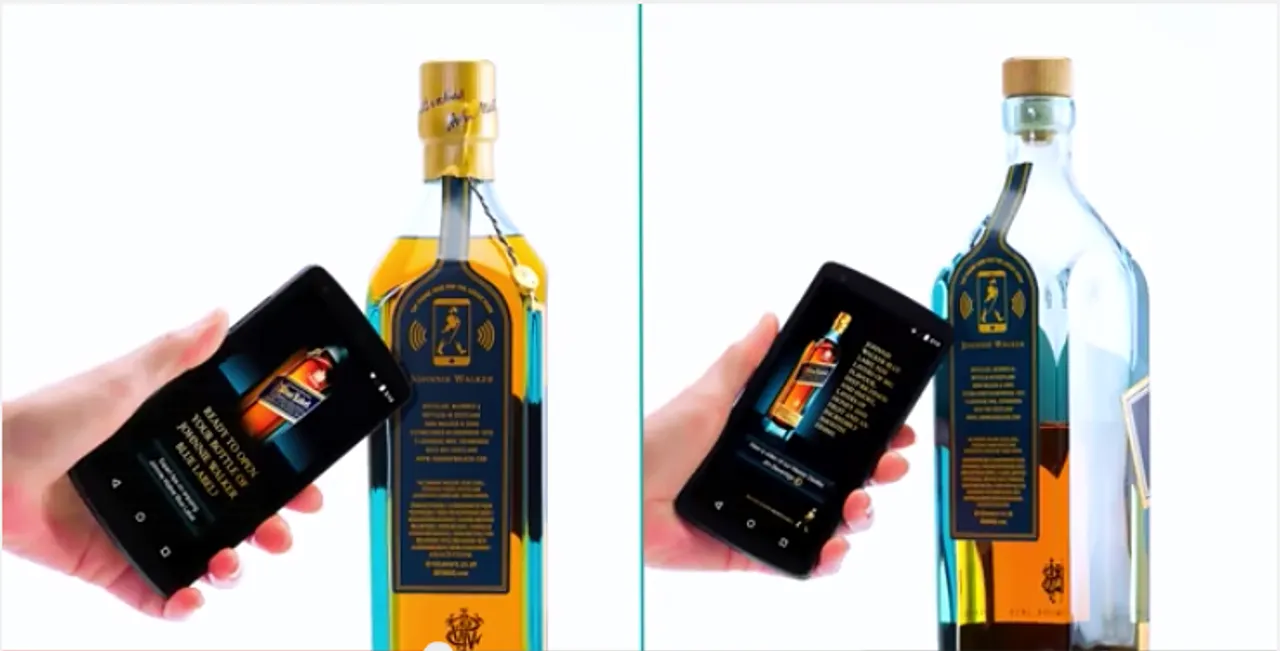 The concept of Internet of Things(IoT) now is like the elephant in the room - difficult to ignore. Its presence in conversations, digital marketing strategies and business practices is only growing bigger.
What is IoT?
It's simply connecting any object via Internet for data to be received and shared. Your refrigerator informing that you are running out of milk,  AC controlling the temperature and chores of that effect. With utility, IoT offers a gold mine to marketers with its sea of data about potential TG.
Diageo created a smart bottle for one of its brands -  Johnnie Walker Blue Label that conversed with its consumers via messages, using IoT.
Sensor technology develop by Thin films in collaboration with Diageo Technology Ventures, the drinks firm's innovation hub makes  the interaction possible.
Once the bottle is scanned via a smartphone, it begins to 'talk' (send messages) about recipes, any on going promotional offer and any other kind of content that it wishes to share.
The content can received as per the consumer's convenience. Additonally, the sensor tags are permanently coded which leaves no room for duplicity or fraudulent practices.  In fact, this technology allows Diageo to provide an additional layer security, thus confirming the authenticity of the bottle.
The smart bottle helps add new dimensions to consumer relationships and create dialogues to sustain the relationship and keep the momentum going. Smart bottles not only makes conversations with its consumers but also with the retailers and helps streamline the manufacturing process.
Smart bottle was created for the launch of Johnnie Walker's iconic Blue Label. The social extention of the IoT bottles was created through an agile push across Twitter.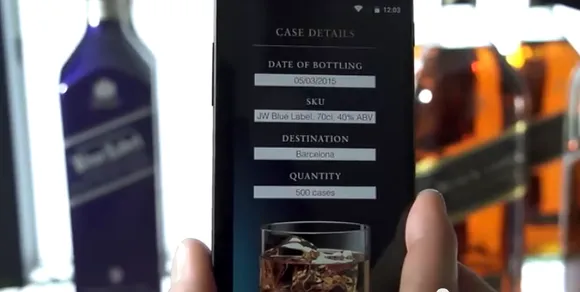 #SymphonyInBlue and the liquor brand's ongoing #ImNotDriving campaign managed to keep conversations alive on Twitter.
Instead of creating a new mobile app or social media campaign, which consumers may or may not subscribe to, Johnnie Walker created a social nexus with right content push, using the smart bottle acting as a catalyst.
In 2014, Andy Hobsbawm wrote about brands that can create 'personalised gifting options' by getting into interactive digital media. Johnnie Walker adapted the idea only to take it to the next level. Nonetheless, for an initiative of this magnitude, a stronger social media push would have implied justice to its content.