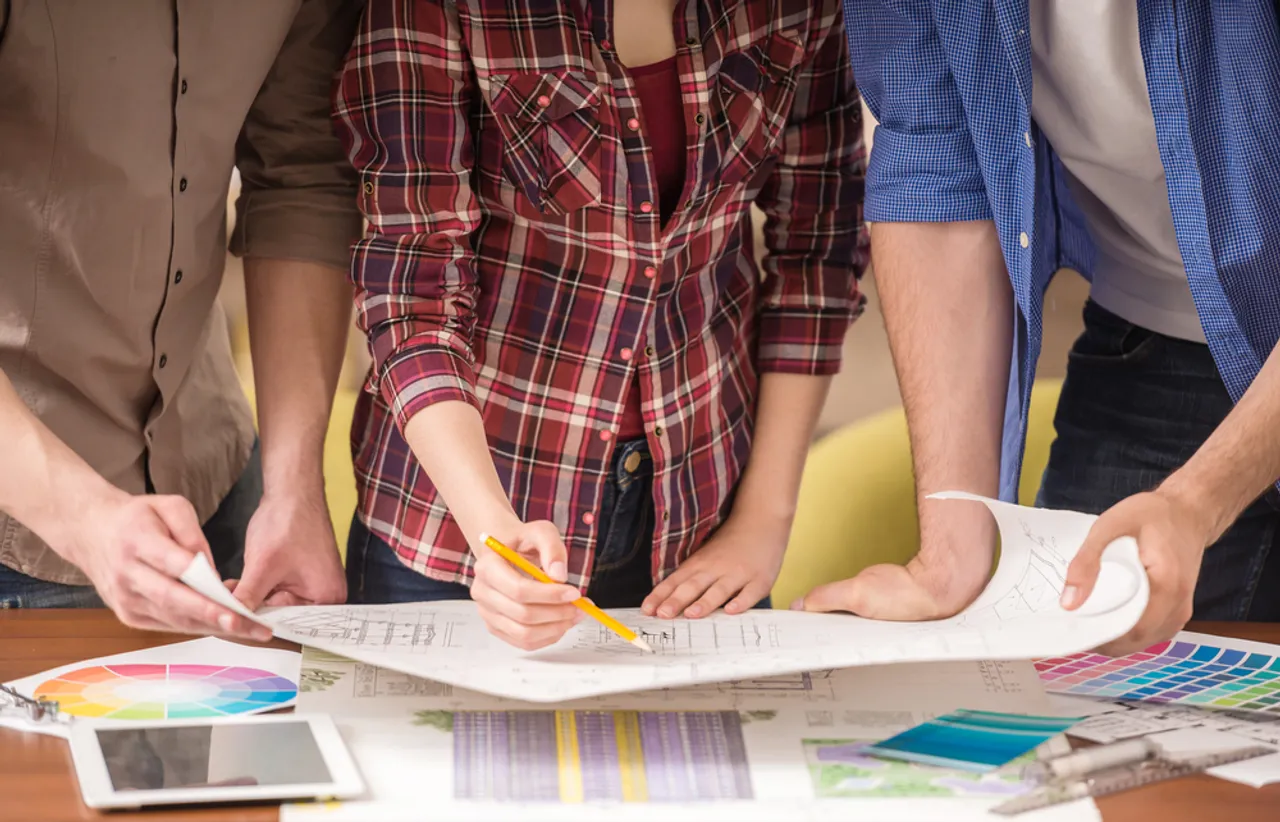 Who are we?
We help brands build meaningful connections with what really matters - people. And we do this through our engaging designs, purposeful content, intelligent strategies, adaptable technology, and end-to-end support.
Our services can be broadly classified into 4 categories – Design, Development, Digital Marketing, and Content. These form the core of the services we provide and are integrally represented as the 4 colours in our logo.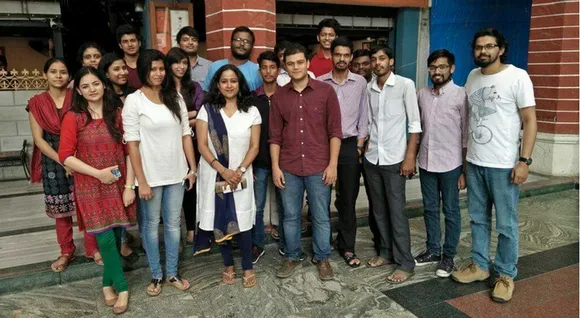 We are inching towards completing 2 years in business and it's been an eventful journey. We've worked with clients big and small, across industries which include education, retail, e-commerce, healthcare, IT sector, software, food & beverage, real estate, fashion, travel, sports, recruitment, logistics, and finance.
Our projects range from high complexity scalable web and mobile applications, to challenging marketing campaigns for high growth high profile startups, to creatively distinct design and content for social media and brand identity design projects.
History
We started off as a small team albeit an ambitious one, in April 2014. We grew in size over the next couple of months, acquiring more talent and clients along the way.
Our founder Rishabh Dev, has worked on both the client side and agency side, and understands the challenges, and requirements of both. He started Mapplinks as a 2 member team, and today we are a thriving team of 18 specializing in coding, app development, website development, UI/UX design, graphic design, social media marketing, and content development; successfully managing over 40+ clients in India and abroad and delivering value as a team.
What's in the name?
Since the core of anything we do lies in connecting people, the name Mapplinks was coined to represent a Company that aims to create links between people on the digital map of this world. Everything we do, every service we offer, every project or task we undertake is perfectly integrated with the overall marketing strategy for the product or service, be it the website or app development, social media campaigns, brand identity, design, content or messaging.
What we do?
We are an integrated creative + digital user-focused agency that loves to design, build, create and collaborate with our clients.
Our services include:
Design
Logo, Branding, Illustrations - Creative and appealing designs to support every realm of marketing, web design, and branding.
Development
UI/UX, Websites, Mobile apps, Web Apps - Develop business specific concepts designed with the TA in mind – more than just good designs. Responsive by default, we also design parallax, one-page, flat and material websites in addition to custom web products & solutions.
Digital Marketing
Social Media, SEO, SEM, Analytics - End-to-end, customized, cross channel, and cross platform digital marketing and digital strategy solutions with a focus on Analytics and ROI.
Content
Blogs, Copy writing, Articles
Structured, well researched, and high quality content with a focus on SEO.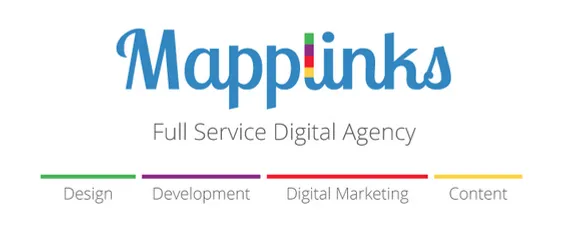 Why we do it?
As mentioned earlier, our founder has been on the client side as well and Mapplinks was started to fill the gaps that exist between a company and an agency. And to build an agency which provides real value and growth to the flourishing startup and business market.
How we evolve?
We're process oriented: We are an agency but work like an MNC, we strive to have processes in place which complement our creative side and make us stand out and deliver results better.
We always ensure usage of the right (premium) tools and are early adopters for any tools, technologies, best practices and innovations in the digital space. We stay abreast of all the trends in the market and are constantly experimenting with them. We suggest campaigns and technologies to our clients based on the latest trends and practices, implement the campaigns and measure results.
Before working on any project, we brainstorm which leads to stimulating exchange of ideas and information. When we started, we made sure we got the right people and the right talent on board for every service. We realize how important teamwork is and how each member of the team contributes to the overall functioning of the team. Hence, we do not have Human Resources but Human Capital. Resources deplete over time but our team is our strength and each team member specialises and has expertise in a particular area. This is how we have evolved.
We believe in working together as a team when we work full-time which helps increase the bonding among team members. In addition to this, we get an opportunity to brainstorm.
Social responsibility in social media
At Mapplinks, we have believed in doing rather just talking about doing something.
Need of the hour – Patience.
The need of the hour is to educate companies/organizations and clients that social media is not an easy fix for a product/service that is not selling. As social media star and author Gary Vaynerchuk puts it "The one thing I tell I would tell entrepreneurs about social media it would be: patience." Clients need to understand that social media is a powerful medium but requires sustained effort nevertheless. It cannot be an overnight transformation.
Another point to be noted is that, given the competition, saturation of creative ideas is also a possibility. Creativity that helps your brand stand out is also a process that needs sufficient, if not ample amount of time. While growth 'hacks' can be implemented as a crossover between technology and marketing, the focus on the long term results should not be blurred.
We learned the hard way
Get processes in place, delivery and turnaround time will automatically fall into place. Supporting roles such as HR, accounting play an important role in making sure the agency runs like a well-oiled machine. Focus on both billable and non-billable resources.
Did we just share that?
There were many but one that left us speechless was, 'Can you make this less white?'
They work with us
We work with many high-growth, high-profile, funded startups that are making news for their disruptive products and services and established businesses and organizations. A few of them include The Fuller Life, Ebaco, Prime Venture Partners (formerly AngelPrime), HackerEarth, Happay, Money View, Mubble, KMB Group, CouldUno Consulting, Resonance Studios, Jinro24 among others.
Industry as we foresee
India has seen rapid growth over the last couple of years with respect to Digital Media. And this growth has further fueled the growth of e-commerce industries and tech startups. Almost every startup that rises, first ensures its presence online and makes it a point to connect with its users immediately. With the Prime Minister's Digital India plan 2019, the future for Digital Marketing sure does look promising!
A day without Internet
Simply unimaginable! Today, being connected online is equal to being connected to the world. The FOMO (Fear Of Missing Out) is now real and sees an all-time rise! To be connected is to be alive!
Lastly, are you hiring?
Always.