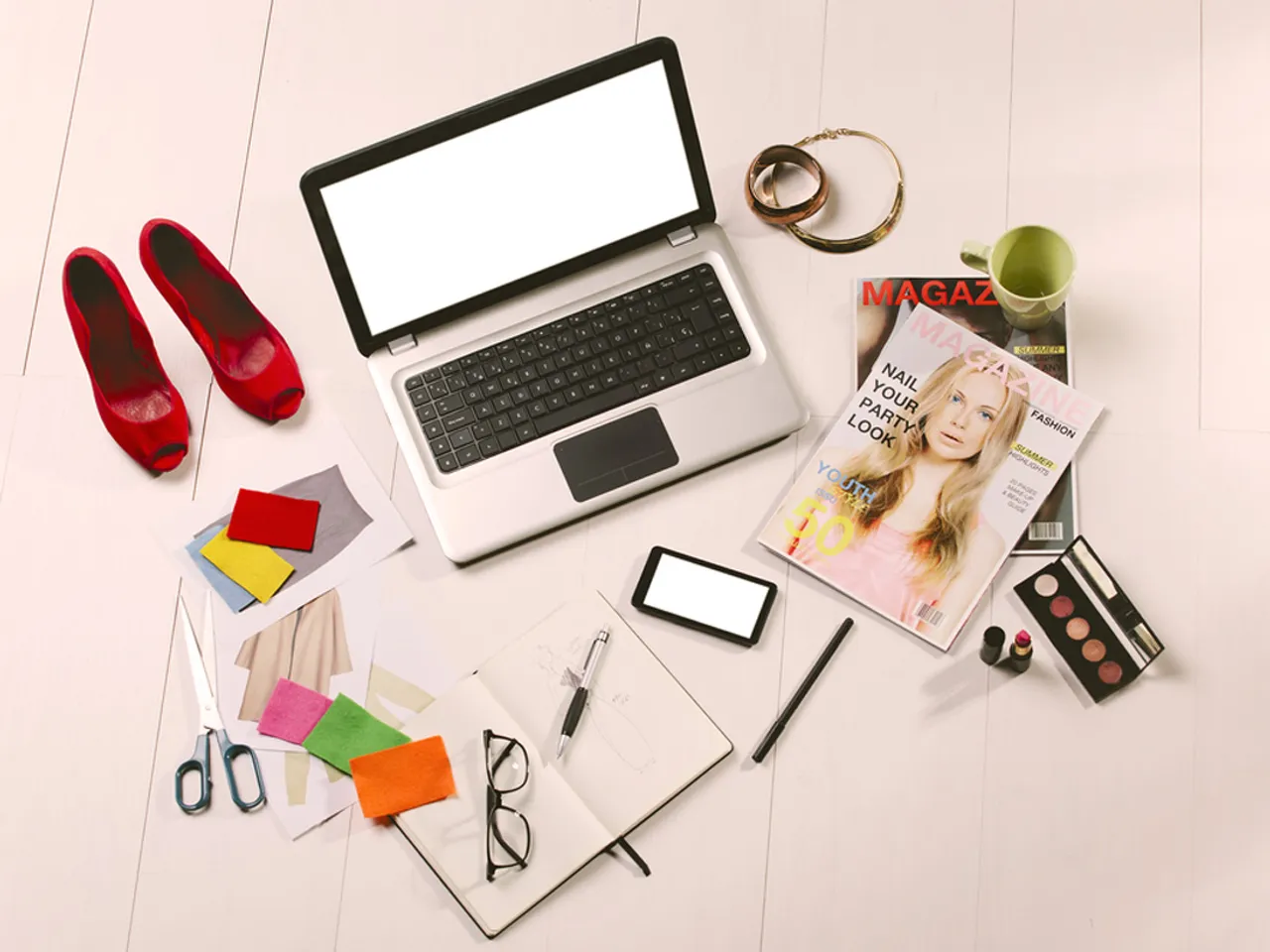 Looking good is perhaps the best way to feel good. At least in the digital world, these Fashion Bloggers will make you believe that its true.
This is a blog by Aayushi who presents an alternative perception to fashion, style and its related nuances. It encompasses current trends, styling ideas and product reviews. Aayushi is an economics graduate who believes that if Fashionomics was a word, she would own it.
This is an Indian fashion and style blog for people on a budget by Megha Varshini.  If you are looking for affordable fashion style tips, street fashion, designer collaborations and product reviews, then this is a place for you.  She believes that everyone deserves to look good even if they're on a budget.
Restyled this dress in so many ways. LBD can never go out of style @maxfashionindia #stilettosDiary pic.twitter.com/fIBgzuEzlH

— Megha Varshini (@Megha_Varshini) November 1, 2015
Looking Good Feeling Fab  Abhilasha believes that Looking Good Feeling Fab is not just a blog. She considers it as a cozy corner of the meet where she can meet readers and share a piece of what she has learnt in life and in return learn from her readers.  
Republic of Chic is a blog by Ruhi. She is a design freak who feels nothing in life should be dull or drab. The blog comes with a fine disclaimer that readers are not expected to expect anything ordinary on it.
Rhea started FUSS as a personal style website where she posted her every day style and thoughts by creating a visual diary. Today, the blog has evolved to become much more. Now, it's more like a collection of her projects, work with brands, etc which can help readers get an insight in her world.
It is a Photoblog by Manao. This is not a blog where you can expect fashion or style tips. He documents street style and fashion of India and Bhutan. Most pictures are supplemented with stories behind the picture which talk about the people in the picture.
#InternationalMensDay #rajasthan #india https://t.co/EMWTCOa1Rv pic.twitter.com/N3rrxcb5GX

— manou (@Wearabout) November 19, 2015
Style.. A pastiche! 'Style' for the blogger of this blog, Chaithra is a pastiche, an artful collage influenced by all the things around the person. As a blogger, she constantly explores different styles and writes about them. The blog also features guest bloggers.  
Naina is a luxury and lifestyle photographer and blogger. Naina.co is a collection visual stories which document how Naina experiences daily life. She also uses it as a platform to show off client collaborations.
Rouge Noir no. 18 in #CoverUp 59 #FestiveSeason with Burberry & CHANEL https://t.co/ODlSIpaW3A @burberry @chanel pic.twitter.com/laEhmjcPsB

— Naina (@Naina) November 20, 2015
Fashionalized Fashionalized is a fashion blog by Sherry Shroff. She is also a YouTuber with a very big fan following. She believes in- "Have fun with fashion, there are no rules!" She posts a lot of video of fashion, style, makeup, DIYs etc on YouTube.  
This is a two year old blog by Dimpy Kaur and Aanchal Sukhija. They write about fashion, style and related opinion pieces. The blog is documentation of how two globetrotting Delhiites see the world. They feature Indian fashion industry, global fashion trends, luxury and high street brands.
Feat. the nomad fashion designer #BibiRussell "I have had the privilege of working with Khadi, Kota and other crafts....

Posted by Delhi Style Blog on Friday, November 20, 2015
We are curating a list of fashion bloggers. If you think you should make to this list, email us on team@socialsamosa.com with a little story of your blog.