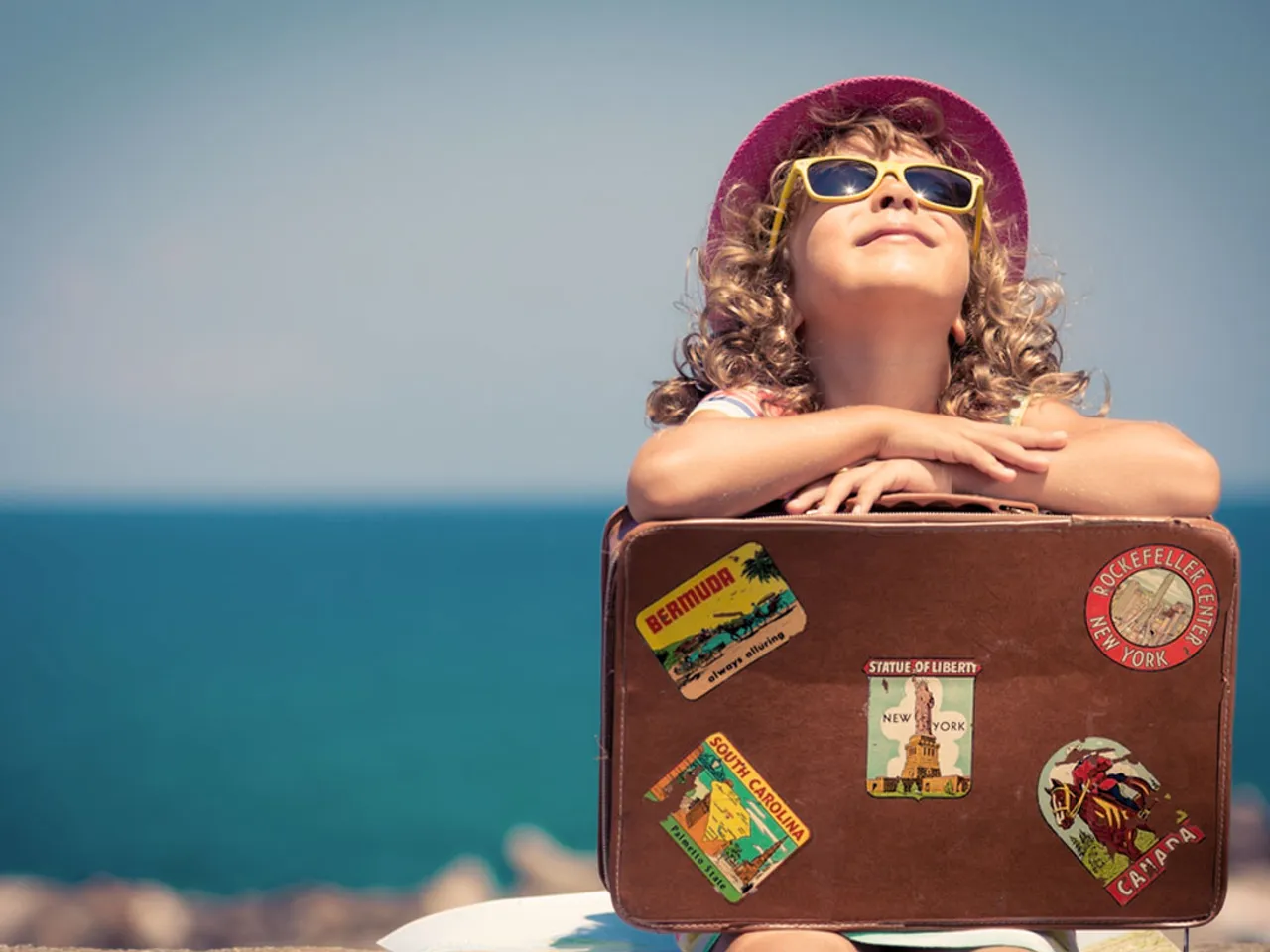 So you're surfing on Instagram and you stumble upon an amazing travel destination. Either you hashtag search the place to explore further or switch to Google. As an anecdote to travel-gramming, Vista Rooms launched an app like experience that makes Instagram the one stop shop for exploring, booking and reviewing a vacation spot.
Online branded budget accommodation aggregator, Vista Rooms aimed at using Instagram as a standalone mobile application that can serve both as an app and a social networking tool.
The app like experience could give you a déjà-vu of IKEA's Instalogue – where in the furniture brand connected accounts to create an Instagram catalogue for their new range of furniture. Vista Rooms' Instagram app however, marks difference with a utility factor at the end.
Objective
Amit Damani, Co-Founder and Head of Online Sales & Marketing, shared with Social Samosa, "The idea behind creating the app was to leverage the existing capacity of Instagram & was to build a minimum viable product at low cost. We spent zero dollars on development as we used Instagram's innate tagging feature inventively."
Vista Rooms App was developed by uploading 1000+ images in 200+ accounts, which were then linked to each other.
The link given to the in house digital team was 'to express thought leadership in social media by creating a unique functional entity to drive engagement & word of mouth.'
Execution
The Vista Rooms page can be accessed by searching for @vistarooms_app on Instagram. A user would then be directed to the page filled with photo locations.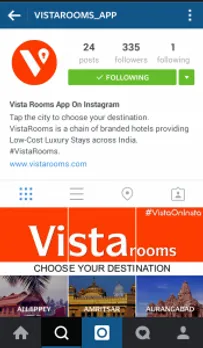 The user can choose a location (example: Goa), check out the features of the location, listed properties in Goa, photo of the room, description and rate.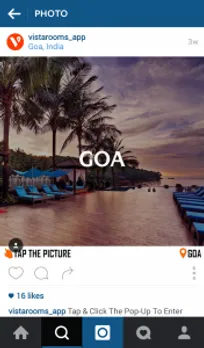 On tapping these photos, users are directed to other fully featured pages where information on the property, local food, places of interest, culture are available.
If you select places, you will further be guided to all tourist destinations in the vicinity.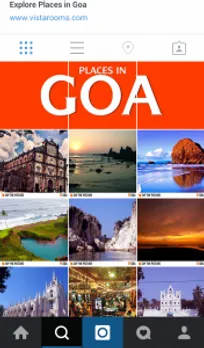 You can further check out specific places listed on the app.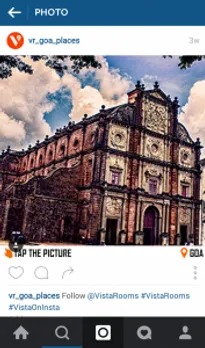 The app adds the utility factor by redirecting users to the microsite for booking hotels.
Upside
According to data by Chute, 3.8 million travel related photos were posted on Instagram in 2015. For platform selection and targeting, the start-up definitely deserves a 10/10.
Also, Vista Rooms has stirred clear from the said and done contest and native content route – thus giving them the leverage of innovation across social.
Further, the app (or app like experience) has lucid functionality, making the UI extremely no – nonsense and quick to follow.
And while making my #travel plans, I discovered an #app within an app. Holla to #vistaroom #VistaOnInsta. Easy #travel accommodation booking

— Ekta Khetan (@NumeroUnity) October 29, 2015
Damani further informed us that the app was practically built at zero expense, thus making it an extremely cost effective Instagram marketing technique for start-ups. 
#VistaRooms presents India's first #app on Instagram. Now book your rooms, on #Instagram https://t.co/r2W9GQdyVO pic.twitter.com/QSfqtqjRon — Vista Rooms (@vista_rooms) October 26, 2015

The app also manages to create a Vista Rooms brand feel with all the required services under one roof.
Scope for improvement
While the concept is mighty, the discoverability factor of the app is low. Apart to a few posts across platforms such as Facebook and Twitter, the app hasn't been promoted much.
Data by Topsy suggests that #VistaonInsta has received nearly 17 mentions since its launch. The YouTube video explaining the functionality of the app like experience had garnered 434 views at the time of filing the report.
Relevant hashtagging could make the app comparative discoverable on Instagram. The brand could also try an influencer marketing program of sorts to enhance the reach of the app.
Conclusion
Vista Rooms has managed to treat Instagram right as a travel start-up. The app creates brand recall and also has the utility element that would keep the users coming for more.
While the app might not directly reach out to you, we suggest you take a quick travel-gramming trip through it.