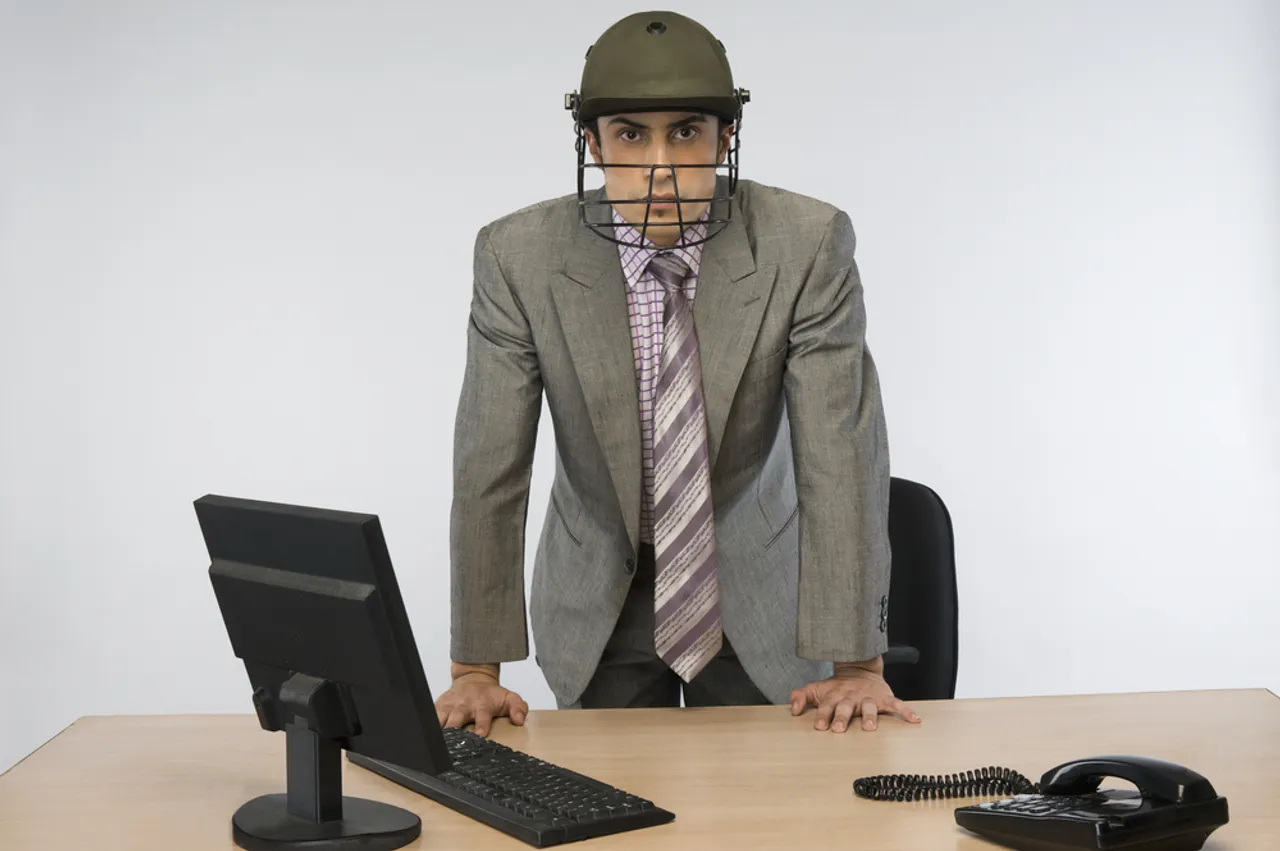 Rapid to consume, expressively impactful, and most of the times downright hilarious - GIFs, the art form of the internet has slyly seeped into the professional zones. Online shopping brand, Flipkart ticks off a GIF campaign coated with the zeal of cricket to leverage this moving images trend.
When Steve Wilhite invented GIFs in 1987, he was definitely oblivious to the trend it would become someday. The rising trend of GIFs, echoes a transformation in the way information is consumed via internet, the movement providing a wider range of expressions.
Flipkart hits a six with GIFs
Frantically addictive and immensely interactive, Flipkart boomed on Twitter with its campaign #FlipkartGIFCricket, marinated with the flavor of cricket.
Flipkart introduced three GIFs with a hand flipping the pages of a book with numbers changing below, the users were expected to hit pause and get the score as demanded by the brand.
Only numbers ending in 2, 4 or 6 were validated as runs with each user getting only four chances to get the total. Flipkart had a gift voucher of a thousand rupees for the man of the match.
First over
The first GIF included a blue book where players (users) were expected to score 10 and hastily grab a screenshot and upload it on Twitter tagging the official handle of the brand with #FlipkarGIFCricket
The first target score of the #FlipkartGIFCricket contest is 10. Upload your screenshots now! pic.twitter.com/2y30oU4WA9

— Flipkart (@Flipkart) March 4, 2016
@Flipkart #FlipkartGIFCricket
I got 14 pic.twitter.com/F8vbgXpOUo

— Raftaar Singh (@atishlohar) March 4, 2016
Second over
With a purple book this time, Flipkart pushed people to pause away a score of 22 this time. With unchanged rules, users were yet again expected to speed their fingers and grab (score) the runs.
Think before you blink. The second target score of the #FlipkartGIFCricket contest is 22. Pause away! pic.twitter.com/Il0ZZiDU7V

— Flipkart (@Flipkart) March 4, 2016
@Flipkart Answer2:- Here is my second Target score 22 #FlipkartGIFCricket pic.twitter.com/OVzCGAmV1f

— Laxmi Makutam (@kittupari31) March 4, 2016
Third over
The final over of the game had users knock away with a total of 20 runs at Godspeed.
The third and last target score of the #FlipkartGIFCricket contest is 20. Your last knock before the game ends! pic.twitter.com/TZsfb112ah

— Flipkart (@Flipkart) March 4, 2016
@Flipkart Here's 20! #FlipkartGIFCricket pic.twitter.com/3zuG5qJ3HL

— VJ Ind (@InMyLifeeeeee) March 4, 2016
Social media score
Twitter was raging with cricket frenzies pausing in ardor to score the winning runs. Within six hours, the first blue book received over 300 re-tweets and more than 200 likes. While the purple book received over 200 re-tweets within 4 hours with around 200 likes and finally the last over of the green book received around 150 re-tweets and more than 100 likes just in an hour.
Twitteratis fondly participated and tweeted about the campaign with an unfussy and self-explanatory hashtag #FlipkartGIFCricket.
If you're a pinch hitter, the #BigShoppingDays is your free hit. Step up to the plate and grab the best offers now. http://bit.ly/1ni6jON

Posted by Flipkart on Friday, March 4, 2016
With the aim to steal some social media limelight, Flipkart set up this campaign to get some eyes on their big shopping sale from March 7 to 9. The brand managed to accomplish their motive as Twitteratis along with tweeting their scores, were screaming about the shopping spree.
Flipkart wins or loses?
Shouting cricket out loud is the simplest way to turn heads in this country, mounting zeal of the upcoming T20 World Cup further helped Flipkart win on social hit the sweet spot.
In addition to reaching out to cricket admirers, Flipkart managed to take a nostalgic route as the twitterverse plunged in the cricket scoring game. Flipping pages has been the stationery form of cricket back in the school days for generations thus tapping the emotions.
#FlipkartGIFCricket takes up a subtle route in marketing the upcoming sale – almost zeroing down the impact of potential trolls or ambush marketing attacks that Flipkart sales are usually prone to. As opposed to a dull contest, the GIF cricket definitely ushered in a lot of excitement, banking on two trends simultaneously – first one of course being cricket and second one being GIFs.
Nonetheless, #FlipkartGIFCricket could have been an integrated social media effort to reach out to a much larger audience.
All being said, who doesn't love a simple addictive game on a Friday afternoon?