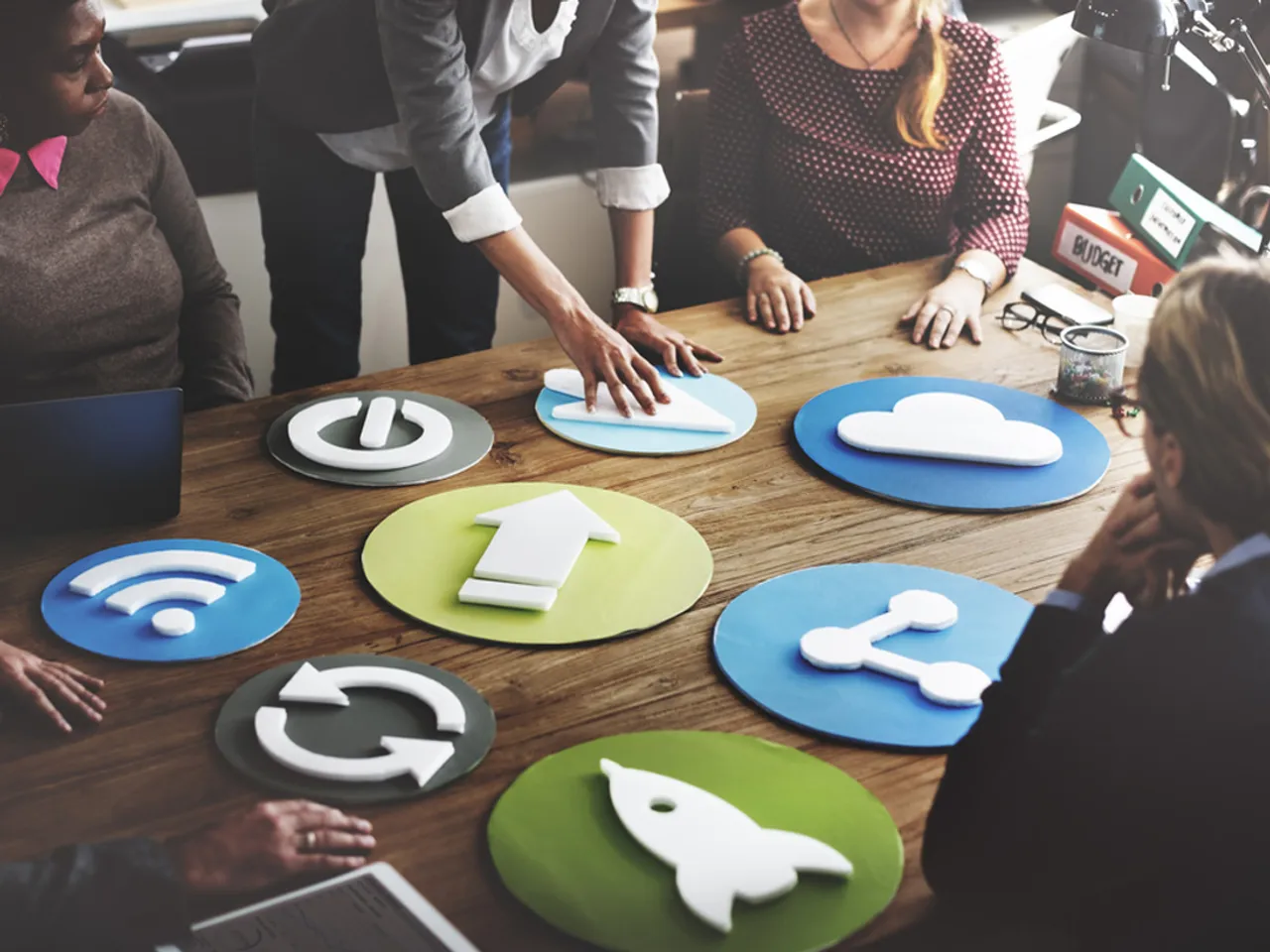 If you, same as me, belong to the same category of digital startup CEO's who don't enjoy the luxury of unfair advantages that VC money bring in; then this piece below is for you. Indian startup culture is somewhat funny. A couple of entrepreneurs get funds and all others clap like a win. No offense though…
As an entrepreneur you absolutely need not to be a digital scientist to build a sustainable digital revenue stream. It merely requires what you already know, with little toppings of common sense. Instead of digital marketing, think marketing digitally. Un-complicating produces better results.
The 4 P's of marketing ie. Price, Product, Promotion & Place; aren't heavily altered in case of digital marketing but tweaked for sure, for all the good reasons that you shall be realizing by the end of this story.
4P's of Digital Success are People, Perspective, Product, and Privilege, and in the same order.
People
Focusing on people ie. customers, is no insider secret, however in regard of digital marcom (marketing communication), how shall you really apply it? How to know when it is going wrong?
Even for a smallest piece of content like a Facebook post, choose a face to talk to, which represents your real customer. Browse your friends on Facebook or Twitter whichever platform you are targeting, and choose one profile which fits best in your target customer persona, make sure he really fits in, and then design all content to influence him ONLY.
OK, this may look like a stupid tip in 2016, but let me tell you a secret. Go check your previous 33 posts, and you will find several multi-directional posts, having no or least concern of how those posts will influence your potential customer's act in your commercial favor.
It's very easy & tempting to get lost in lure of Likes' or Retweets' that you slip off your path unknowingly.
Remember, in Sales, the best performing sales-people start with choosing right people to call, not maximum. Ditto in digital as well. See you already knew it.
Perception
"If you can tickle common habits, behavior, their worry points, and their desires via your communication (ie. Social content, Paid ads), your customers will find you closer to them."
No one knows you in digital. Your business size, your team size, your revenue size. Then why some businesses, and I mean small businesses see better traction than others? Perception.
And please… don't' fool yourself by posting fake reviews. Customers of 2016 are far more intelligent & investigative than you and me could imagine. So how you do it in real?
We build positive perceptions by indicating that we know our customers inside out, and our products or services are designed in order to help them first, and make money later.
Caratlane.com has been able to build a great perception that buying jewellery online is more intelligent & informed decision making then asking Khanna Aunty Ji for reference.
Sheroes.in has been able to build a strong perception among Indian women that working from home is a real job, acceptable socially, and wonderful for women with little kids.
Dove, both digitally & non-digitally, has built a brand perception among women, of being quite sensitive for healthy women skin, and that's all Dove talk about online.
So you build a great brand perception by helping your consumers win at their daily little battles. It was never about how many Facebook posts you do in a day.
Product
"Mind your business, products & customers, and keep your Content-Stories relevant."
2016's customers know that you are on Facebook & Twitter to talk about your products, and they too want you to do just that, but without irritating.
Every piece of content you share online falls under 'attention-economy'. And, if your content (ie. Social post, blog, paid ad copies or video clips) slowly but on continuous basis getting generalized, then your unique brand story is also slowly dissolving it's consumer mindshare; and over time people won't mind skipping your content over more important ones, or I must say, the more unique brand stories.
So every piece of content shall bring your consumer a little closer to your core products & brand, at perception level. And discounts don't help.
Privilege
 "Sell Unfair Experiences, Not Unfair Discounts."
Customer experience I trust is one of the most misunderstood term in recent startup waive in India. These points below are not, and shouldn't be counted as experiences sold:
- Repairing a bad situation
- A successful order (In-Out-NoOneNoticed)
- Discounts
- Unreasonable discounts
- Devil smile of customer service agents
- Or, a customer never came back after getting complaint resolution
Instead
- Can you make someone's day?
- Can you offer a water bottle to someone buying a backpack?
- When every grocery store is charging Rs.5 for a carry bag, can you give it for free?
- Can someone from your customer service team actually call a customer and say sorry, before you process refunds?
- Can you suddenly waive off charges of your SaaS customer for a random month, for nothing. Just say, "We wanted to thank you for choosing us, consider a gift."
These little yet 'unfair advantages' stays in subconscious memory for longest period of time, and influences the repeat businesses. These unfair advantages sub-cautiously, pull your customers to your store, even when they are getting better deals with competitors. It's somewhat like 'Love', they don't know why they love you, but they do.
Giving unfair advantages become more critical in digital economy where losing a customer is merely a matter of a click.
Share your thoughts.