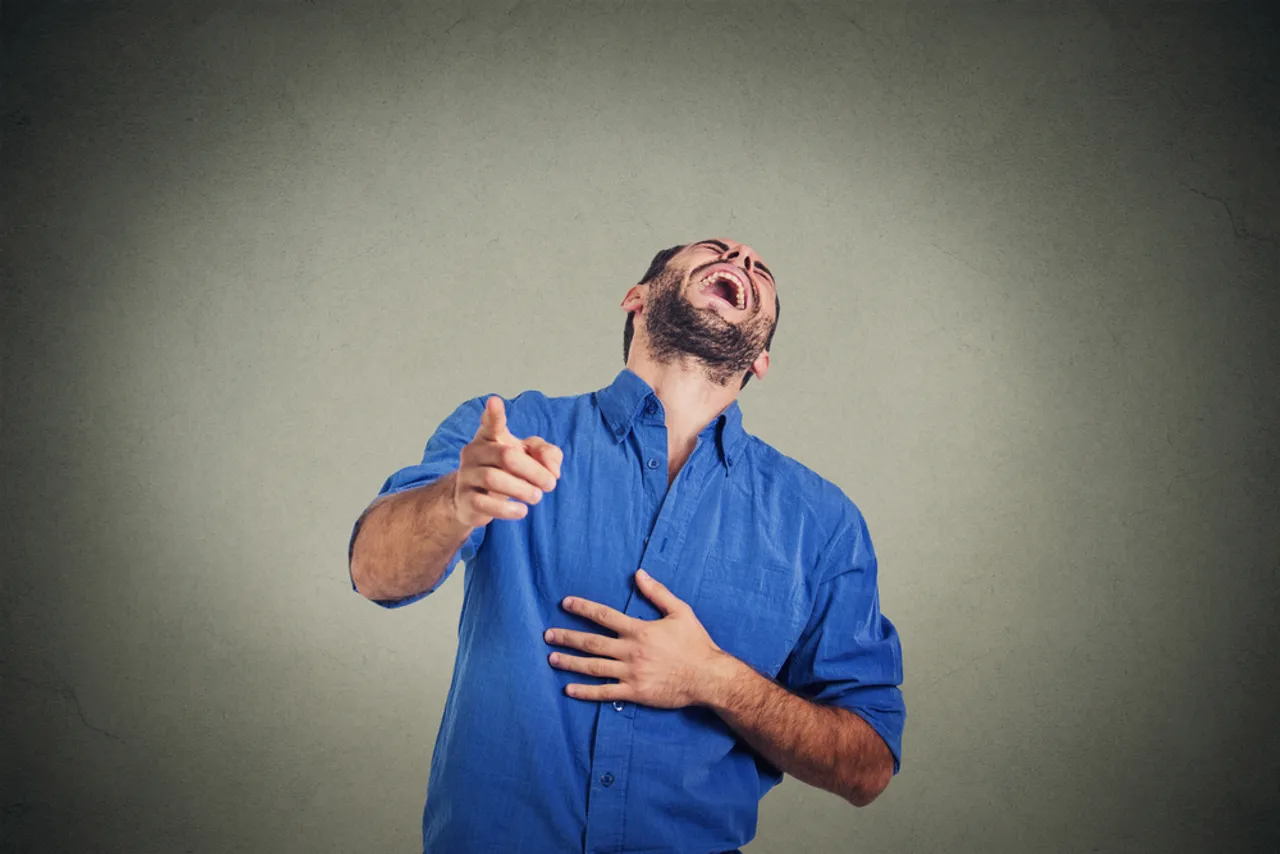 Be it business, politics or plain satire - Twitter has evolved to become our go-to place. Celebrities, brands, political figures, your friends, colleagues, all and sundry; (almost) everyone is on Twitter.
Celebrities use Twitter to stay in touch and interact with their fans. Brands use it to address their consumers' grievances, announce, and market their products and services.
Ordinary people such as you and I use Twitter to tweet about current topics or simply have a conversation.
And then there are these guys..
Making good use of the 140 characters to have us in splits with their wise cracks and one liners.
Twitter is full of users that have a joke to poke fun at everything you can think of. From celebrities and politicians to themselves, these are some of the hilarious Twitter accounts we have come across and following them will be the best thing you do to yourselves.
Trendulkar 
Sachin may have retired but Trendulkar shows no signs of slowing down.
"Hey how's your gym routine going?"
UK: "Just losing some Pounds."

— Trendulkar (@Trendulkar) June 24, 2016
Baba Sehgal 
Living up to his name, 'Baba' Sehgal gives us facts in his trademark style through his hilarious Twitter account.
aajkal traffic toh baap re bumper to bumper,
arey o samba kitna inaam rakhi hai sarkar hum par..

— Baba Sehgal (@OnlyBabaSehgal) June 8, 2016
Pakalu Papito 
His tweets are just as hilarious as his name is confusing.
still looking... pic.twitter.com/C545ZEcDIt

— pakalu papito (@pakalupapito) June 20, 2016
God 
Daily sermons from God.
New Planet Available!
Leave Earth NOW!
Free Wifi, good drivers and a fresh start!

*Offer not valid for ideologues and idiots.

— God (@TheGoodGodAbove) May 20, 2016
pnkj 
One of the funniest 'Dilli walas' on Twitter right now
Why do people text late in the night & ask "kya kar raha hai"? I mean If I'm up at 3 isnt it obvious that main apni life waste kar raha hun!

— pnkj (@AskThePankazzzz) June 27, 2016
The AaadiVaashi
He tweets about everyday problems and his everyday problems are hilarious.
Me: dekho vahan giri padi hai....udhar Niche..
Relatives: Kya ?
Me: Aapki Soch

— The AaadiVaashi (@AaadiVaashi) June 27, 2016
BabaChu
Baba has an opinion about everything and Baba takes no dakshina
Life of a Doctor
1. Become a doctor
2. Marry a doctor
3. Have kids
4. Make the kids Doctor
5. Find Doctor rishta for kids
6. Die

— BabaChu (@Baba_Chu) June 21, 2016

Pakchikpak Raja Babu
If he wont make you laugh, nothing will. 
UNESCO is like a mother to India. Everything about India, even if it is not good, is best according to UNESCO.

— Pakchikpak Raja Babu (@HaramiParindey) June 25, 2016
Hardik Rajgor
A lighthearted cynic with a great sense of humour
People think Facebook will stop using their pictures if they copy paste a status and you guys wonder how Donald Trump is winning.

— Hardik Rajgor (@Hardism) June 29, 2016
Ramesh Srivats
Sarcastic and cynical with just the right amount of humor. 
I hope Anil Kumble remembers to quickly send his degrees to Kejriwal, patriotism certificate to Subramanian Swamy, and regards to Arnab.

— Ramesh Srivats (@rameshsrivats) June 23, 2016
This is how we're secretly blowing off Monday Blues - you could too.