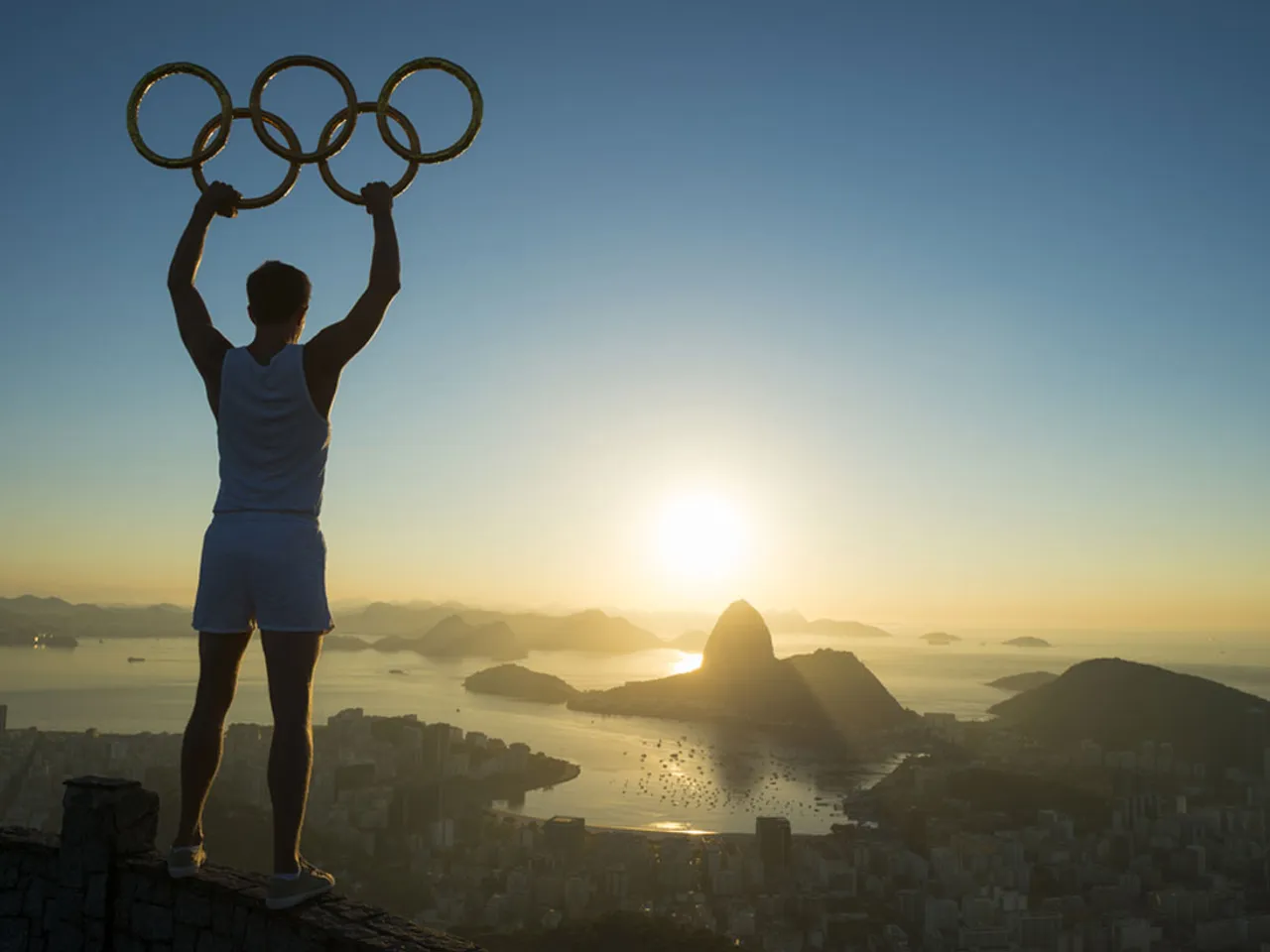 Oozing with patriotism through their campaign #NamakKeWaastey, Tata Salt, strokes a brush of tricolour, sparkling with emotions that reflects their eagerness all through their social media pages.
Hoping to grab a pinch of attention towards the Indian participants at Rio 2016, Tata Salt made their campaign, #NamakKeWaastey, everything about the power rangers of the Indian athletic universe.
Introducing the Indian faces at Olympic at Rio 2016
The Rock says, "Blood, sweat and respect. The first two you give and last one you earn." Precisely taking the same trail, #NamakKeWaastey narrates the rousing journey of these individuals, bringing out their hunger, fervor, and utmost dedication to get their names on the charts of Rio 2016 and to pin Indian on the globe.
India is prepped up to face the global teams in the world of sports and the videos produced under #NamakKeWaastey are evidence.
Firstly, they introduced the Mike Tyson fan who's hard work paved his path towards the Olympics for the second time.  This 22 year old boxer Siva Thapa takes immense pride in calling him an Indian first and through audio-visual reaches netizens to share his life as an Olympic qualifier. The film gives a deeper insight about his life also telling us how Thapa became the youngest qualifier from India at the age of 17 and as he likes to believe, he was always born to be a boxer and aims to get his name in the pages of history.
In the next video, an embodiment of strength and drive, daughter of renowned wrestler Mahavir Phogat, narrates her tale in her entrenched Haryanvi accent. Babita Kumari, proves how wrestling runs in their family blood and also shares how she's the best because her father trained her to compete with the opposite gender. "Olympics is the Mecca of sporting events and there it's not, about an individual player, its about the 220 countries" saying that she swears to compete for the billions of Indians.
Next, Inderjeet Singh, professional shot put ball athlete, confidently shares how he rose through his hardships, practicing with car light, but like he says nothing pulls him down and he's triggered to create history in the Rio 2016 Olympics and make his country proud as he signs off in style closing with 'Jai Hind'. The brand produced another video of the athlete to meat up the campaign.
Resemblance of brand and campaign   
Tata Salt carries with itself a tagline that's embedded strongly in our memory, 'Desh ki Sehat, Desh ka Namak.' Within its tagline itself, building its image through its strong association with the Indian roots, Tata Salt has established itself to be the salt of the nation.
The brand picked up on the most ideal opportunity to create a campaign that talks about athletes representing our country and not compromising at all on the nationalism essence. Through a similar or rather distinctive pattern, the brand constructed a film using the zolly shot also known as the dolly zoom shot where the frame remains constant for the subject but the background changes. This shot is mostly used to give a dramatic effect.
Tata Salt through their campaign, molded an image for itself on the digital platform using the campaign hashtag, the campaign not only introduced the struggle of these participants, but also gave the message that its time for them to give it back to the country.
The digital buzz       
Their social media handles, clearly voice out their support for Rio 2016, which also happens to be an upcoming theme, and will soon catch up on social media, as history is to be believed. We're aware how everything under the sun becomes an epidemic in social-verse, Rio 2016 Olympics is once such global event which slowly is catching up.
Providing users with high quality images of some athletes, the brand is urging viewers to cheer for them by changing cover photos in their support. Tata Salt here is imitating Facebook itself to some extent, when the social media giant urges users to apply filters for a cause, creating a chain effect, smart move we say.
The video of Babita Kumari received 829k views with 27k reactions, 1.4M viewers watched Inderjeet Singh's story which also got 26k reactions. Shiva Thapa, the 22 year old boxer received 1.2M views with 28k reactions and the brand recently introduced a more detailed film about his story.
Time to cheer, time to pledge- Lets support our Indian contingent for #NamakKeWaastey at #Thunderclap @ThunderclapIt https://t.co/wqwHAgVHM1

— Monika Gera (@Mons_here) July 22, 2016
Support India for the upcoming #RioOlympics #NamakKeWaastey @shivathapa @NSaina @MirzaSania @rohanbopanna and all
Indians are with you.

— aman (@amangahoi) July 21, 2016
Lets support every athlete. #NamakKeWaastey

— GURU RANDHAWA (@GuruOfficial) July 21, 2016
In support to these films, the brand even designed creatives with quotes of these sports stars of the country in order to garner more traction.
To sum it up, the entire campaign portrays a smooth relationship between the brand and its campaign, which also speaks volumes about the recent global event. It also became one of the first few brands to promote Rio 2016 Olympics and its Indian participants. Let's see what follows next.