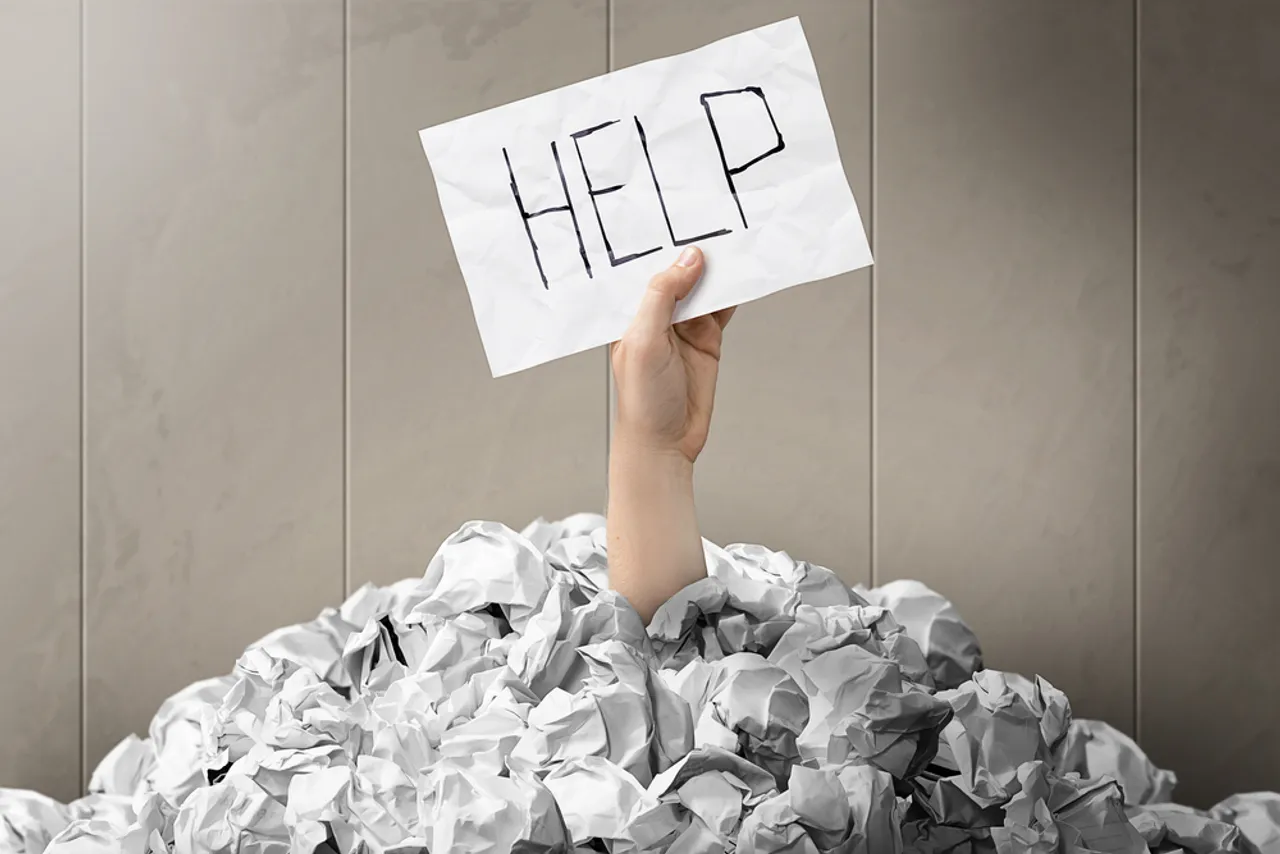 Just in a matter of couple of years, we have seen explosive growth in the sheer volume of content online. The amount of content published online, is staggering. The volume of content is considerably more than any person can possibly filter through in order to find what he or she will like, thus causing Information Overload.
500 million tweets are sent everyday, 300 million photos are uploaded on Facebook, over 80 million photos are uploaded on Instagram every day and 300 hours of video is uploaded on YouTube every minute. (Source: brandwatch)
I open my Facebook and the first thing I see is a video (on auto play, thanks to default setting) of a Gorilla dragging a kid into the drain. Is it important to me? Maybe, yes. But, do I need to see it over and over again on my Facebook news feed? No, certainly not, that would be a waste of time and data both. From Ice Bucket Challenge and PokemonGo to Michael Phelps, cupping therapy we all have had our share of content overdose.
So, what do I do to avoid this?
Social Media is all abut the trending topics now. People/ brands talk about a select few topics until new topics start trending. No wonder different versions of the same story from the umpteen sources keep popping up all the time. Yes, it's true that we are being fed the same piece of information repeatedly in different ways. There is a whole lot of information ('content' in social media lingo) is being created to remain relevant in this information age. There is a premium put on how quickly content can be published which leads to a competitive advantage, which in turn is contaminating the quality of content, let alone the authenticity.
We are at social algorithms' mercy to decide what's relevant to us.
That being said, Facebook does a better job than any other social network in organizing and disseminating content to its users. According to Facbook, "The stories that show in your News Feed are influenced by your connections and activity on Facebook. This helps you to see more stories that interest you from friends you interact with the most. The number of comments and likes a post receives and what kind of story it is (ex: photo, video, status update) can also make it more likely to appear in your News Feed." In addition to this, Facebook allows you to manually adjust and prioritize what content you see first in your news feed. Is this enough to improve the quality of content you consume?
I have close to 1000 friends and I have liked close to 250 pages. Now, visiting so many pages and friends manually to set my preferences sounds like a humongous task. In a nutshell, these tools don't really serve the purpose.
Why don't we have absolute control over what we want to see in our news feed? The reason is simple, social media sites want us to spend more and more time online. Hence, the default settings are such that you are bound to be exposed to maximum volume of content, regardless of its relevance. The objective here is to maximize the usage time.
So, what do I do to avoid this? Well deactivating your accounts doesn't seem to be a sensible solution. At present the users have to weed out unnecessary content individually by unliking the page where it came from, unfollowing the friend who shared it or simply hiding the post. The situation is even worse with LinkedIn and Twitter, apparently there's no filter mechanism. On Twitter, users are exposed to everything they follow are tweeting, minus the @mentions.
Comparatively, LinkedIn doesn't seem to have high volume of user generated content. Only one out of nine users is posting online. Hence, the same old posts keep doing the rounds for days.
There is a dire need of a smarter social mechanism/ algorithm to filter down the information to suit individual preference. It's impossible for the user to do it manually. The mechanism should use social intelligence by learning user's viewing/reading habits basis keywords.
At present, Facebook is taking user preference by asking which of the sponsored post you'd like to see. However this still doesn't serve our purpose. The algorithm needs to be smart enough to ensure that the user isn't exposed to the same content again regardless of its source. Avoiding redundant content will solve half the problem thereby addressing the issue of information overload.
Does the insight of IO (Information Overload) call for another smarter social network? Or do we want the content to be organized into different sections based on topics/ interests - just like good old newspaper? There are always multiple solutions to a problem.
Since, I haven't been able to reach a concrete solution; it would be great to see your ideas on this topic in the comments below.