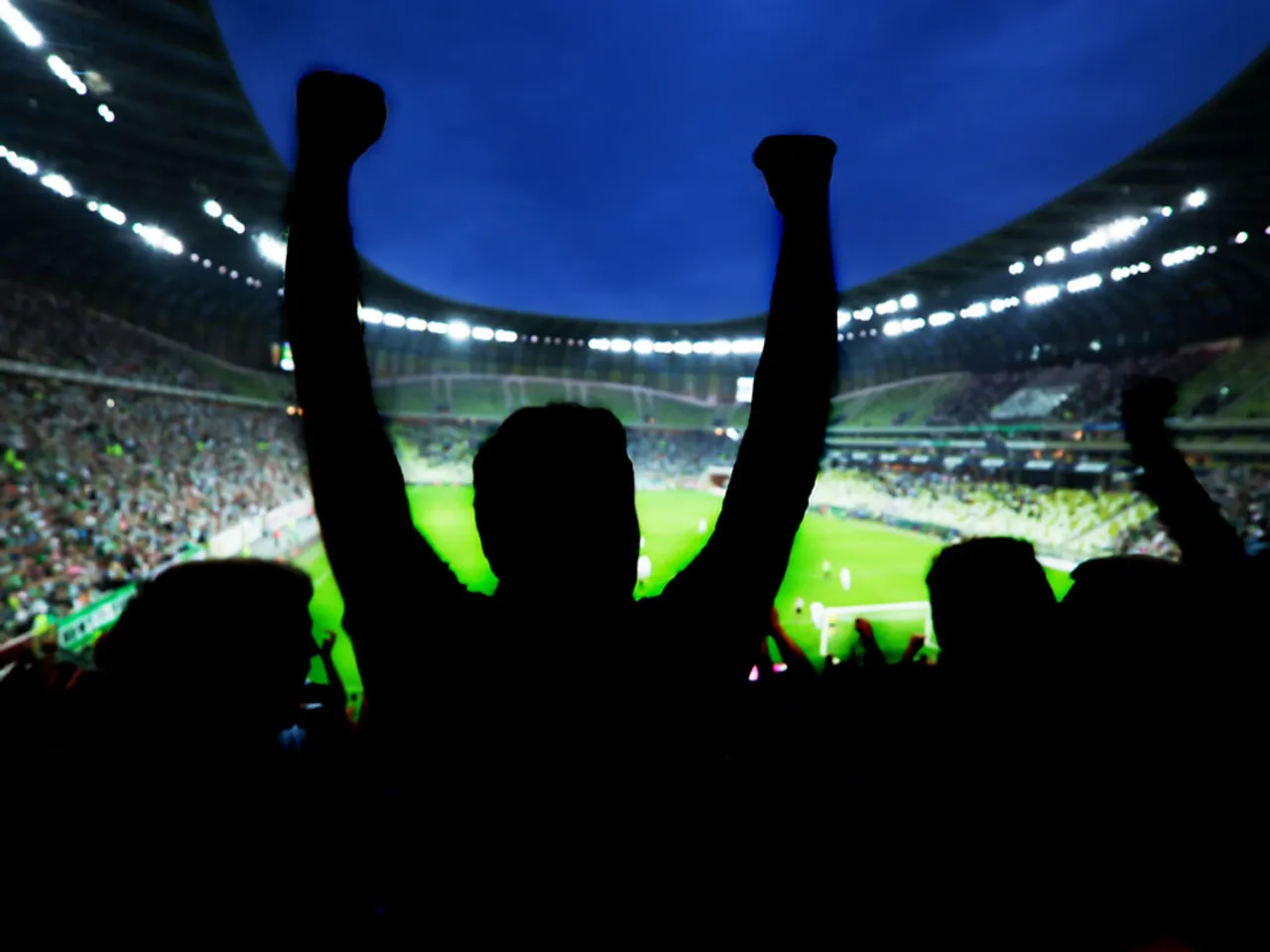 The dust has settled and the ink is now drying on all the contracts that were thrown back and forth as the football transfers window has come to an end. We bring you a curated list of football transfers this term that captivated footie fans on social media.
Speculations have been put to rest, bank accounts have been depleted for some, replenished for others, records have been smashed and rumours have stopped flying around and now, months of footballing action is about to begin.
Social media witnessed wave after wave with news of transfer deals, each one greater than the other trending consistently with English clubs spent more than a billion dollars this summer.
Paul Pogba
The highlight of this summer's transfer window, Paul Pogba broke the internet when Manchester United broke the bank to land the dynamic young midfielder from Juventus.
The Frenchman dribbled his way through news feeds across the world when after months of speculation, when he announced his return to the club with #POGBACK. 
With a world record fee of €105m paid for him, Paul Pogba is officially in the company of legends Cristiano Ronaldo and Zinedine Zidane.
Zlatan Ibrahimovic 
With an illustrious playing career with some of the most successful teams in Europe, including Barcelona, Inter Milan, AC Milan and most recently, Paris Saint Germain, Zlatan Ibrahimovic announced his plans to arrive in England.
The charismatic striker made his plans to join Manchester United, reuniting with former Inter manager, Jose Mourinho, with an Instagram post.
Usually, it is the club announces the departure or arrival of a player, but Zlatan is not usual. Never has a free transfer made such headlines across the world.
Gonzalo Higuain
The Argentine hitman jumped clubs from Naples to Turin when he joined Juventus to become one of the most expensive players in the world for €90 million.
After his comments regarding his rift with Napoli club President Aurelio De Laurentiis, the internet was divided in opinion on which club had done good business. Some believed Juventus acquired a good player while some claimed Napoli made good money.
Pictures of Higuain appearing overweight emerged on social media, sparking off jokes on social media ridiculing Juventus of blowing off a huge sum for an unfit player. As the season progresses, we'll know more.
Alvaro Morata
The current European Champions surprised everyone with their transfer market tranquility this summer as they have a reputation of being money splashers with Cristiano Ronaldo (€94m) and Gareth Bale (€100m), previous holders of the world's most expensive player tag.
With big spender Florentino Perez at the helm of the board, Real Madrid's only buy this window was youth academy product, Alvaro Morata, who returned after a brilliant stint at Juventus.
Madrid had included a buyback clause in Morata's deal when they sold him to Juventus, 3 years ago, and recently activated to bring him back to the Bernabeu for €30 million. Interestingly enough, Real Madrid manager Zinedine Zidane (€75m) too held the record for the most expensive player back in 2001.
Mats Hummels
Mats Hummels' move to Borussia Dortmund's fiercest rivals was met with a strong disapproval on social media. Bayern Munich have always been accused of poaching Borussia Dortmund's players to weaken the only team that has mounted a challenge against them in the Bundesliga.
Robert Lewandowski and Mario Gotze have been two of Dortmund's previous star performers that Bayern lured away from them in the past. Although for a change, Hummels was originally a Bayern academy product who joined Dortmund and now goes back to the Allianz Arena.
Joe Hart
With new boss Pep Guardiola at the helm, Joe Hart was deemed surplus to his requirements as he signed goalkeeper Claudio Bravo from his former club Barcelona.
Social media was taken aback with Guardiola's decision and treatment of Hart, who is the England national team's first choice goalkeeper.
Joe Hart exhibited class and handled his exclusion from the first team well, without protest as he was shipped off to Torino on loan. He has a lot to prove this season.
Renato Sanches
The 19 year old Portuguese midfielder was scooped up by Bayern Munich for €40 million making him the first Portuguese player to sign for the Bavarian side.
Luckily for Bayern, Sanches, who was only 18 at the time, put pen to paper on his contract before his performance at the Euro 2016 in his national team's winning cause.
It would have netted Benfica a much bigger price for the young midfielder, but they still managed to make a substantial amount of money for a young player.
Mario Gotze
Three years after he moved to Borussia Dortmund's biggest rivals, Mario Gotze made his way back to the Westfalenstadion after his bittersweet term under Pep Guardiola at Bayern.
Gotze struggled to live upto the expectations, eventually returning to his original club to reunite with Marco Reus. There was a lot of speculation surrounding the World Cup winner with Liverpool as one of his rumoured suitors, managed by his former mentor, Jurgen Klopp.
Gotze's admission of his regret about joining Bayern was met with mixed reactions online.
Andre Gomes
It takes a player of rare ingenuity to be pursued by two clubs who have 16 Champions League trophies and a historic rivalry between them.
Andre Gomes was the subject of speculation for weeks before he eventually chose the Catalan club. Barcelona were willing to pay €35 million for the Portuguese midfielder with an additional 20 million in add ons for exceptional performance.
Henrikh Mkhitaryan
Jose Mourinho's third signing of the summer, Mkhitaryan joined Manchester United for 26.3 million Euros, shocking Borussia Dortmund fans and players alike.
An earlier bid for the player was rejected but Dortmund could not hold on to the Armenian international after more money was offered.
Apparently, Mkhitaryan had led his teammates and the Dortmund board to believe he had no plans of leaving before he agreed to join United, which rubbed his now ex-teammate, Pierre Emerick Aubameyang the wrong way.
John Stones
Joining Manchester United as England's most active teams during this summer's transfer window is Manchester City, who acquired 22 year old John Stones for an impressive amount of €59.3m.
Arriving from Merseyside club Everton, John Stones did not play a single minute for England at the Euro 2016 in France. Been consistently pursued by Chelsea for two years, City's high bid for Stones remains a subject of debate although the young defender has shown a lot of promise.
David Luiz
With Mats Hummels, Mario Gotze, Alvaro Morata and Paul Pogba making their way back to their previous clubs, David Luiz made a deadline day entry to the club of homecoming heroes as he re joined Chelsea for €40m from Paris Saint Germain.
With a deadline day swoop for an ex player, Chelsea set off a lot of chatter on social media as people were wondering how new manager Antonio Conte plans on utilizing the player as he seemingly does not fit his style of play.
With teams being reshuffled and billions being spent on football transfers, it will be interesting to watch which one of these will be hits and which ones will be misses as the season unfolds.