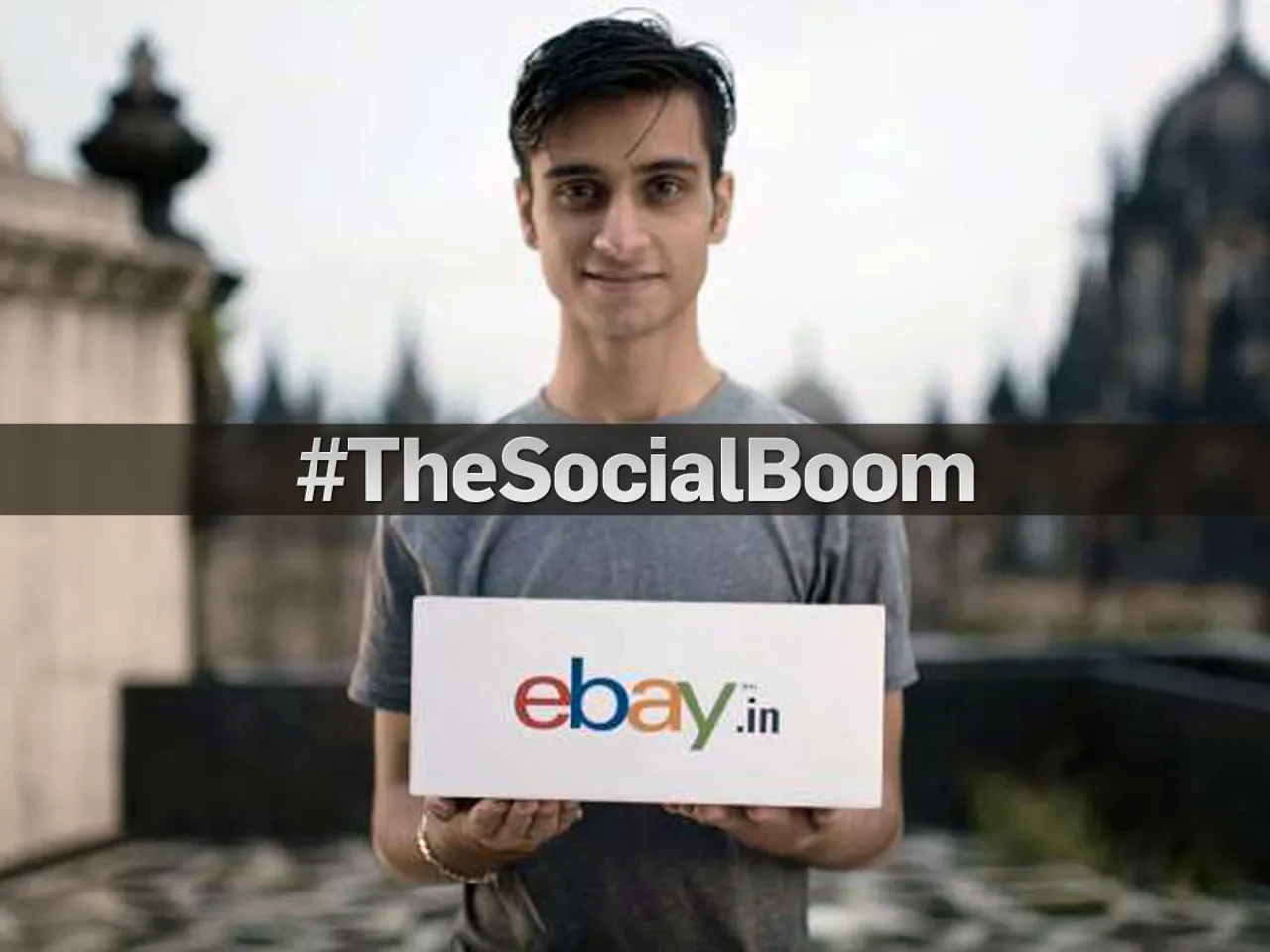 As a part of our #TheSocialBoom series, the article takes a look at eBay India's festive campaign, titled, #ThingsDontJudge.
What began as a one man operation in 1995 is now a multi billion dollar corporation with operations in over 30 countries, eBay revolutionized the ecommerce sector. The ebrand arrived onto the booming Indian ecommerce scene in 2009, the company has sold more than 10 crore products in the country since then and is now celebrating with #ThingsDontJudge.
eBay has a distinguishing property from the plethora of ecommerce websites and its competitors such as Amazon, internationally and back in India, and Flipkart, Snapdeal among others. eBay offers consumer-to-consumer selling apart from the usual business-to-consumer service offered by its competitors.

eBay maintains separate social media accounts dedicated to their Indian market and #ThingsDontJudge was set in motion on their official Facebook page and Twitter handle on the 28th of Septmember.
The idea behind #ThingsDontJudge was to encourage users to order their favorite things and not let society hold them back. A short video was created to promote and convey this idea to their followers, and was posted on their social media page. Accompanied to the caption, "Don't let the voices hold you back. eBay's #10crore products don't judge you for who you are or what you believe in. They say just one thing – Live and let live!"
It addressed a number of prevalent issues in the country, emphasizing on the fact that people may judge you for the things you like, or wear or choose to use, but #ThingsDontJudge.
The video depicts a number of people narrating their stories; a male dancer who wears a pair of ghungroo, narrates how the ghungroo does not judge him or mock him saying they are only to be worn by women. A girl wearing Indian attire riding a motorbike, narrates how her choice of clothing does not decide her personality and many such stories, reinforcing eBay's idea of #ThingsDontJudge.
Following up the video with images containing many such stories of people who broke away from judgement, such as a boy who loves to wear kajal or a girl who does not care about Indian society's obsession with fair skin.
Although, it did not look like eBay was going to bank on topical creatives and posts, but the company did really well to craft topical posts which was a clever move on their part.
Banking on the success of the movie Pink and the controversy surrounding artists from across the border to #Brangelina, eBay was doing their social media execution right.
Posted one after the other, phenomenal engagement was expected as the topics were trending, and eBay's previous posts received thousands of 'Likes' on Facebook.
For some inexplicable reason, engagement that was expected to skyrocket because of the topical posts, actually experienced an astonishing dip with none of the posts registering more than a 100 likes each excluding one, which is a drastic contrast considering the engagement achieved by prior posts.
eBay enjoys a certain amount of popularity, not just offline but also on social media with more than 3.8m followers on Facebook and more than 175k followers on Twitter, for their India specific accounts.

#ThingsDontJudge was well placed to capitalize on this popularity and boost sales for eBay during the festive season in India, for the business all ecommerce platforms are vying for. At a time when all the competitors are flooding social media with their respective campaigns, eBay managed to hold its own in the sea of discounts and promotions on social media.
Starting out with a bang, the response and engagement was slowly fading but it is expected for the company to be holding their Ace in reserve to show at the right moment. The festive season has only just begun, therefore consumers have a lot of campaigns and offers to watch out for.
The video created for #ThingsDontJudge amassed more than a million views on Facebook, with more than 19k likes and 3.8k shares, and the response has been rousing.
#ThingsDontJudge has the potential to be a milestone in eBay's report card but not just yet. They have started well but it depends on how #ThingsDontJudge peaks and eventually finishes.
Hopefully, the consumers and businesses will have a balanced benefit sharing experience with the Indian market being extensive enough for everyone to share a piece of the pie, but it looks to be seen who lands the bigger piece.
Stay tune for our next story under #TheSocialBoom - read all the stories under theme here.