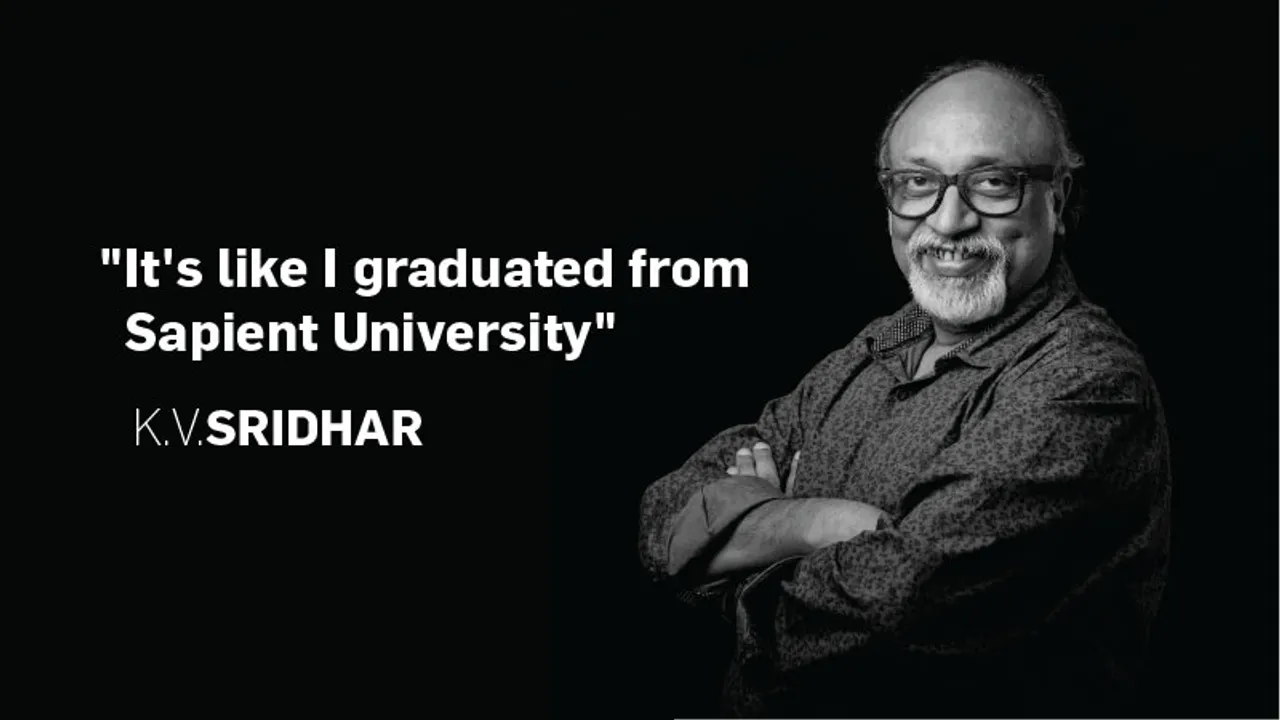 Social Samosa gets in conversation with K V Sridhar about his stint at SapientNitro and his upcoming venture.
"It's like I graduated from Sapient University," remarks Pops. All praise about the people and the agency, Pops says it is now time to move on; and he has big plans.
On October 17th K V Sridhar a.k.a Pops announced that he shall be moving forward from his position of Chief Creative Officer from SapientNitro.
He is now in the pursuit of his new venture, which, from what he told Social Samosa, will be "disruptive and bold."
"At times you have something in your heart," Sridhar expressed, "and you have to chase it. It is now or never and I have nothing to lose. I will only learn new things."
He shared that the upcoming venture will be something extremely new; it will cater to what the industry needs today. "My own planning for this venture has been on from a while now. But a new venture commands a lot of processes. I will finally get free this week and get started on the required tasks," informed Pops.
He plans to get his new venture up and running in four weeks' times. "It is pretty soon," he commented.
K V Sridhar joined SapientNitro two and a half years ago to try his hands on digital media. Since then, the agency has churned out amazing campaigns for brands such as Taj, DBS, and British Airways.
"I have been lucky to be a part of Sapient and their amazing culture. They made me feel like one of their own very soon," he recollected with a smile. "I have learnt more in the last two and a half years than I did in my who life. Such is the power of change."
The best part about Sapient, according to him, is the people and the culture. "We worked to bring stories to live."
With a new venture on the way, K V Sridhar is all set to explore the industry from a new lens.