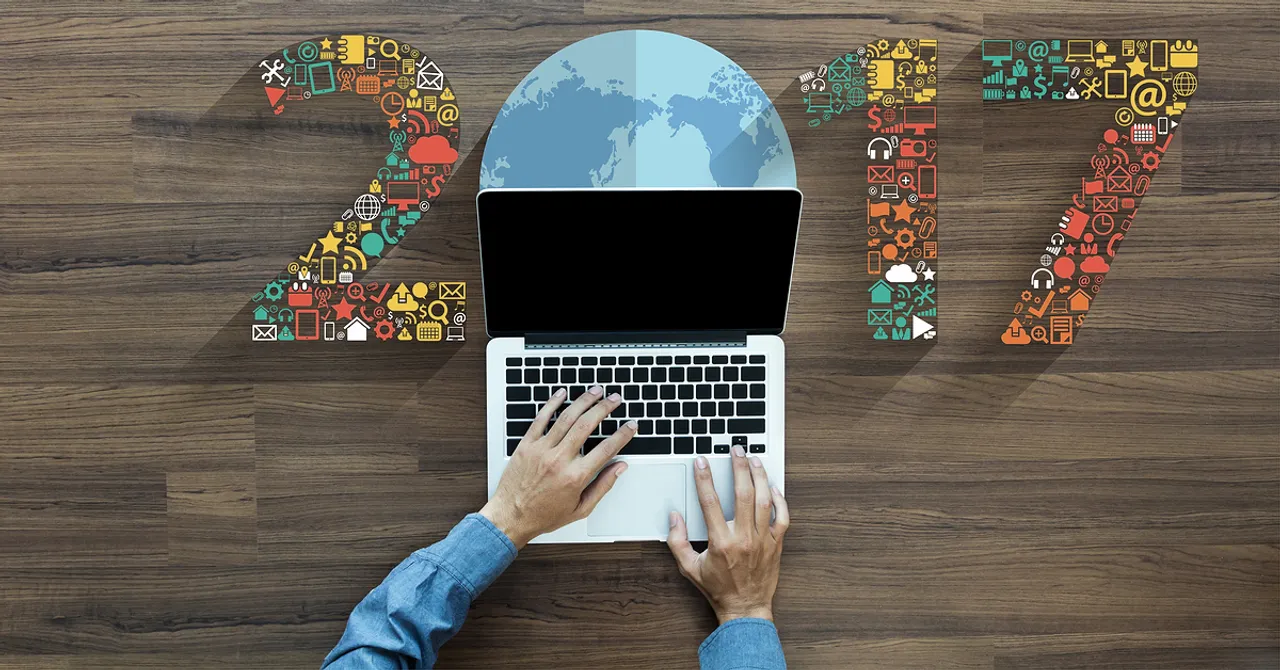 Leaving behind the more traditional mediums of communication and advertising, social media has scripted history each passing year with 2016 being no exception. Across the world, users and businesses have found it difficult to resist the allure of social media.
With almost 210 million active social media users in India currently, this versatile, ever-evolving and powerful medium has never ceased to surprise. It has become an integral and daily part of our lives, altering the way we communicate with the world today – both at a personal level and for business.
If the last year was anything to go by, we can be sure that 2017 too is going to be nothing less of a game-changer on the social media front. Here are seven key trends, in random order of course, that I think will dominate this space in the coming year.
7 social media trends in 2017
'Trending now' campaigns
Taking a leaf out of Amul's book, many brands have leveraged topical issues of national concern – be it demonetization or the surgical strikes. Hashtags and promo codes led the way for 'go cashless' to become the new buzzword and companies offered discounts celebrating the country's feat at the border. As customers turn to social media to express their opinions on particular matters, social media strategies by brands will increasingly target these audiences and their campaigns will be creatively pegged on such topical issues that affect a large segment of people.
Real-time engagement
Your neighbors could have gone on a European holiday and you would be able to view the Eiffel Tower exactly when they are touring it, with every little nuance and detail involved – thanks to Facebook Live or Twitter's Periscope which let you live stream videos from your smartphone, post them in real-time and share it with a live audience. Another aspect to this element is that the content is raw, unfiltered and authentic which makes it a highly credible source. Real-time content is extremely engaging in nature and provides a new way to interact with content. This is definitely here to stay and innovative brands will look at ways to piggyback on this trend.
Temporary content
Consider Snapchat or Instagram and their 'stories', wherein content comes with an expiry date. These snack-able 24-hour chunks of content are replacing 24x7 content, thus compelling viewers to log in and consume content immediately before it disappears. This not just instills a sense of urgency, but also ensures relevance of content at all times. The premise is a simple one – as the shelf-life of content is decreasing, attention spans of users are increasing. It will be interesting to see how brands integrate this 'for-the-moment' content trend into their social media strategies.
Personalized offerings
Did you just post your #yearinreview for 2016 on Facebook? Didn't it make you feel special to have a tailor-made video just for you, customized with your memories and photos? This is precisely why most social media channels are opting for personalized content for users, apart from it the fact that it offers great relevancy to the person consuming the content. People have become smarter and can instantly tell when an advertising blitzkrieg is coming their way. Users tend to shut themselves off to such generic content as it it's of no interest or meaning to them. Insights stemming out of a user's preferences and choices have become the crux of majority of campaigns. In this age of re-targeting, brands that do not offer personalized content are as good as non-existent.
Virtual and augmented reality
If a brand can create a valuable, positive and memorable experience for consumers, it sticks with them and business conversions are more likely. YouTube pioneered the effort of a 360-degree experience. Today giving users a virtual and augmented experience has become second-nature, since it comes only next in line to actually being present in that situation. While virtual reality isn't a brand new concept, its combined use with social media, will make for some path-breaking innovation which brands must make the most of.
Social = all-inclusive
Social media platforms will gradually become all-inclusive platforms which allow the user to shop instantly, make payments, video call, so on and so forth. These channels will aim to provide end-to-end solutions for a consumer – be it providing information, navigating to a third-party or facilitating any kind of call to action. They will eventually consolidate daily crucial functions, making many singular platforms redundant. Brands will surely be seen tapping into this holistic feature of social media platforms.
More paid, less organic
As the social gamut gets more cluttered, brands will further fight for visibility and do whatever it takes to increase their share in the pie. This urge to be seen by the right audience, at the right time and in the right format indicates spends shifting towards paid social media activities as compared to its organic counterpart. Moreover, the paid side comes with a certain sense of assurance and guarantee. Thus, the want for increased reach will lead to brands boosting budgets in a bid to bag added audience attention.
The biggest trend however, is that we live in a social media age where it will play the role of a catalyst and multiplier for every facet of an organization rather than being limited to advertising and communication.