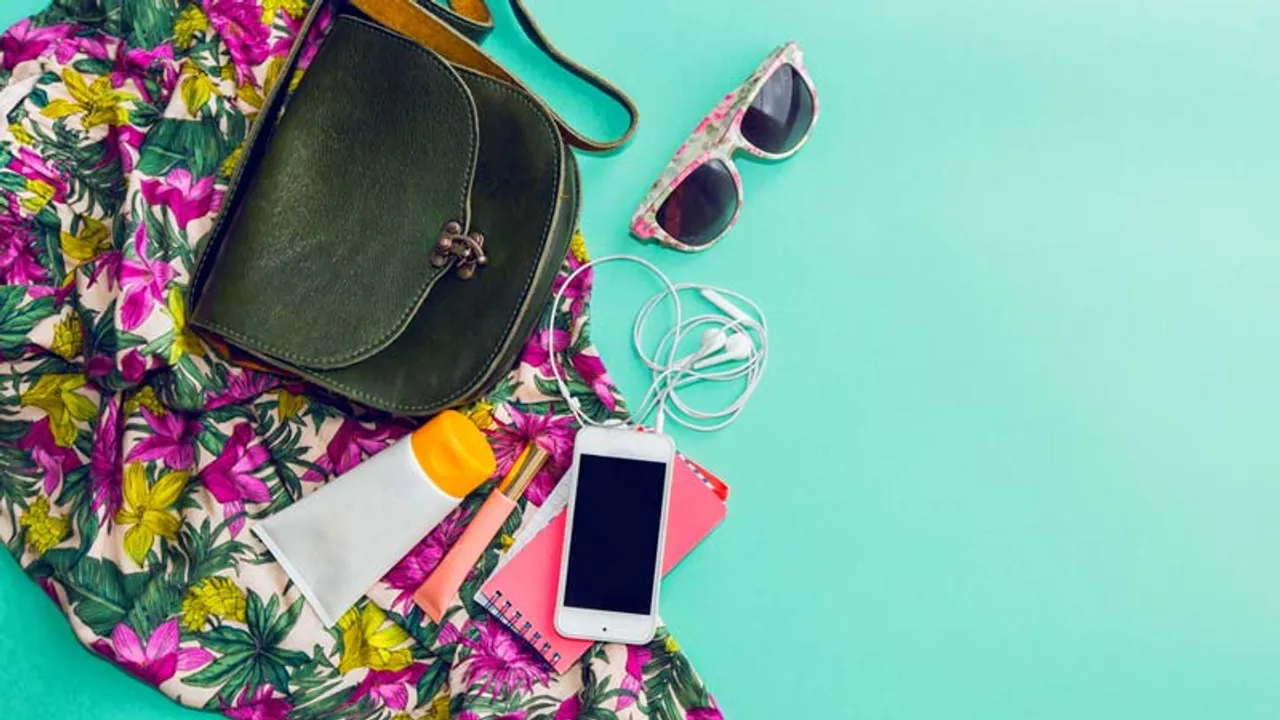 Today's Instagram blogosphere is scintillating with fashion fanatics who have augmented a cult following around them, evolving their muse into aesthetic visuals drawn through dog-earring fashion bibles, timeless hours of talking Prada, scrutinizing Yeezys, Fashion Weeks, and patiently absorbing designer spreads by crème de la crème taste-makers.
To append some spanking new perspective to your feed, we've filtered through the clutter popping up each day to curate a list of such rising à la mode bloggers on Instagram. They're sparkling in the populated pack, striving to break through this industry with their exceptional sartorial sense and religious belief in Coco Chanel's words - "I don't do fashion. I am fashion."
Rhea Gupta, The Girl from Fuss takes a shift from cute, soft visuals to larger than life shores, sapphire skies, and undertones of dominant backgrounds. Encompassing a mix of travel and prevailing fashion blog, she is overpowering stereotypes beautifully.
Her Instagram screaming of modern art, Kayaan love bug possessing around 55.9k followers is doing a favor to the Indian fashion scene with her classic laid-back yet chic look in jammies.
Embellishing his handle with the enchanting chaos of debonair fashion, an encyclopedia of style, this blogger and the owner of the label 'What The Fashion' is providing some daily dose of fashion inspiration to men and a definite treat to women on Instagram with his gorgeous looks.
Deducing fashion for us with her personal handle through prints and patches to denims and jackets, this blogger reflects her style through vibrant visuals. Doing a favor to the fashion world, this blogger is leveraging Instagram to the utmost by bringing fashion updates right at our screens.
Nurturing her dreamy label through sophisticated sparkles and sequins, her designs are overpowered with the boldness of pink and gold. Leaving a trail of glitter through her professional journey, Sonam Parmar has moved way beyond the customary and now she's altering fabulous features of fashion for us, with the bonus of her good-looks through Instagram.
Exploring the latest trends through his dapper Instagram handle, the blogger re-defines suave fabrics and hues thus introducing multi-genre style for men and creating a niche in the field of fashion blogging.
A photo posted by Singh Street Style (@singhstreetstyle) on
Jai Gidwani's handle echoes contemporary designs coupled visuals of a travelogue. This blogger takes us through various walks of life in the most fashionable, from glamorous Indian weddings, streets of New York to beaches.
Masoom Minawala has lucidly engraved fashion in her lifestyle and giving us a sneak peak of her filtered glamorous world through the photo-sharing app, she's taking the term closet goals up a notch. Basics to breathtaking, this blogger holds the power to make everyone fall in love with fashion through her Instagram.
Aayushi Bangur, living in a beautiful mess of fashion through her Instagram demonstrates what styling means to her. Posing against nooks and corners of the surrounding she has a dress for every sense and affair.
Picking pieces and embossing it in the most chic manner is what Anushka Moore, is attempting to do with her account which looks more like a glossy magazine.  Get a good view in her bubble to ace your fashion game.
Bloggers have become the gatekeepers of fashion making it more as a validated career. Their reflection from giddily-gleeful prints and pastels to taking accessorizing to perfection, these bloggers are putting Instagram to its best use and tapping our screens with designs that not just leave us aw-struck but enlighten our sense of style.