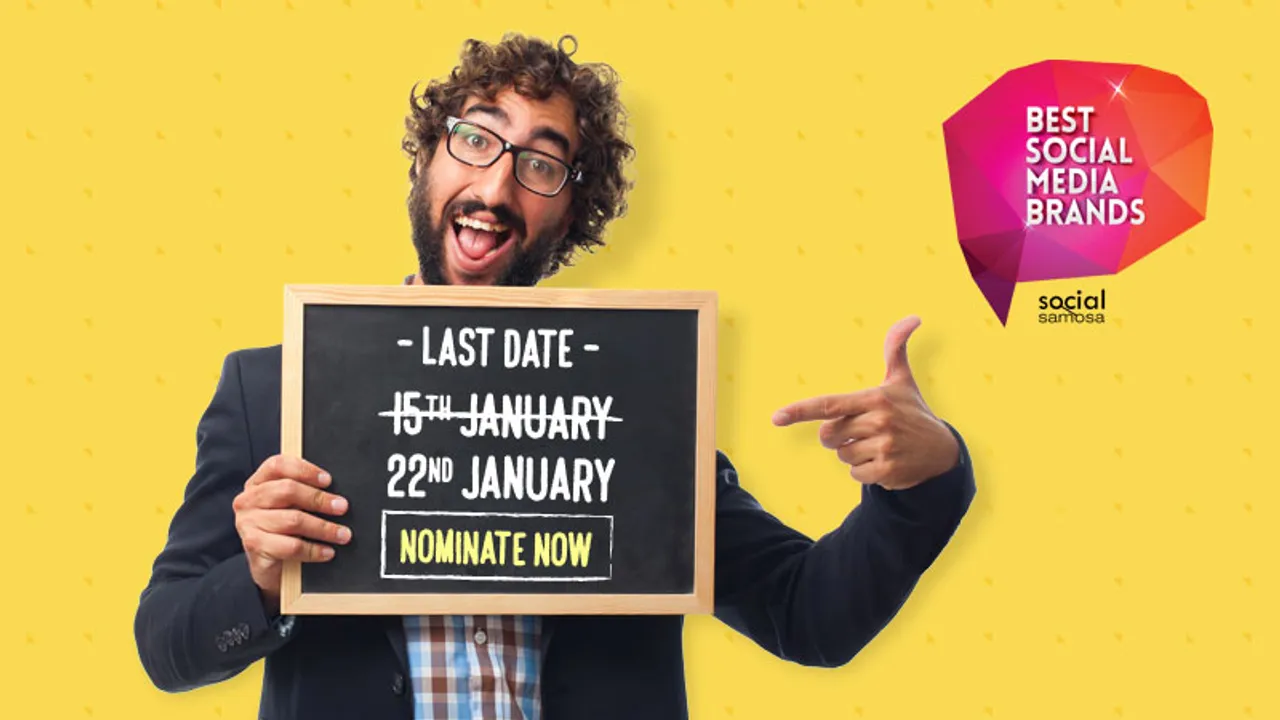 Social Samosa, in association with Unmetric and Treize Communications is glad to inform that the nominations for Best Social Media Brands Awards have been extended to January 22, 2017, on popular demand. We set off on a journey to benchmark the best social media process followed by brands and we have come a long with.
With over 50 entries – #BestSoMeBrands is thriving, as the best of the industry races to be a part of the one of the most prestigious social media accolades. 16 categories - Automobile, Beauty, BFSI, Cement, Education, Fashion, FMCG, Healthcare, Hospitality, Home & Living, Media & Entertainment, Real Estate, Retail, Technology, Telecom, Travel & Tourism – the best is yet to come.
Some of the participating brands are – YES BANK, Shaadi.com, Practo, Housing.com, eBay India, Berger Paints, Birla Sun Life Mutual Fund, IndusInd Bank, Finolex Pipes, Cloudnine Care, and Murugappa Group.
If you're looking to nominate, follow this quick guide and enroll yourself for #BeSoMeBrands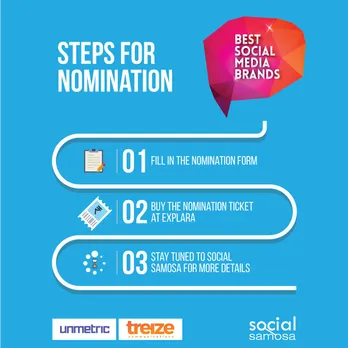 As brands and agencies strive to ace this fierce competition, our jury prepares the parameters against which each entry will be scored and acknowledged. Under the leadership of Ashish Bhasin, the jury panel boasts of industry honchos including Karl Gomes, Ranjini Ramachandran, Manish Bhat, Carlton D'Silva, Roshan Abbas, Lata Subramanian, Delna Avari, Dheeraj Sinha, Pradyuman Maheshwari, and Ambi Parmeshwaran.
The battle has just begun and it is about to get intense. As we slip towards the edge of the seat, you go and nominate your brand for Best Social Media Brands Awards. It's time to get appreciated and acknowledged for the path-breaking work you take pride in.