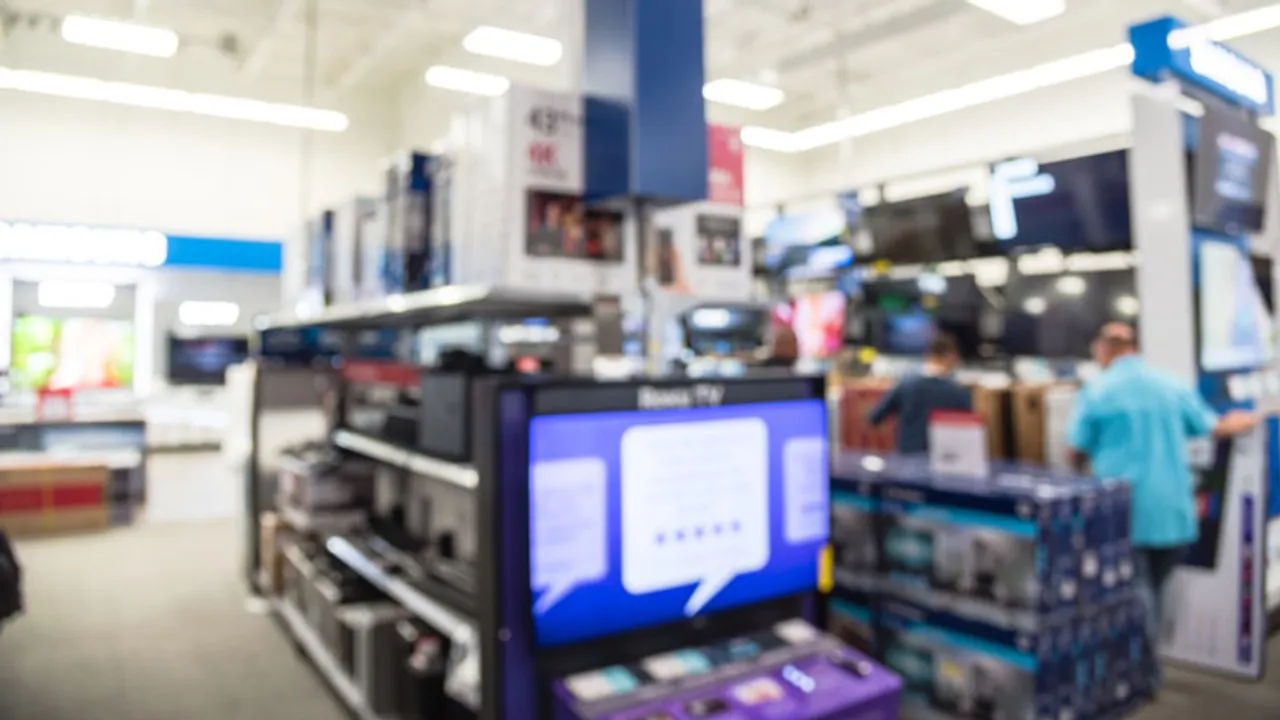 With constant fluctuation in the demand curve, paired with the stark competition, brands in the PC, Laptop, and Notebook segment, have taken to social media with an active approach, to say the least. What results these initiatives yield is a different ball game altogether. Social Samosa analyses the social media strategy of Dell India, HP India, Lenovo India, and ASUS India to understand the trends in this space.
Facebook
Facebook being one of the premium modes of communications, all the aforementioned brands seem to be using it for a direct marketing around the features of their products and CRM.
With 3, 482, 134 fans on Facebook, ASUS has the most following on Facebook and the highest growth with 187,589 new fans. HP India follows next with 2, 237, 820 fans, and 1,158 new fans in the month of December.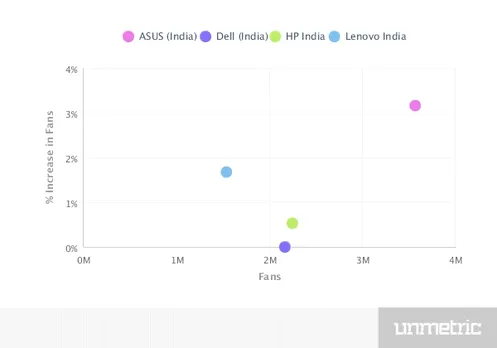 Dell India follows closely with 2, 126, 647 fans and a huge growth in terms of new fans recorded at 150,528. Lenovo India lags with 1, 525, 175 fans and 2, 331 new fans.
In terms of apps, ASUS, Dell had the most number of Apps while Lenovo India had the least.  Also, ASUS, Dell, and HP all have cover pictures speaking about a new product, while Lenovo's cover picture conveys a feel of the brand overall.
Dell had the most number of posts (70); however, it recorded the least engagement score (15) in December. ASUS recorded the highest engagement score at 994 with 58 posts. Lenovo with 56 posts managed to create an engagement score of 951, while HP stood at 44 posts with an engagement score of 676.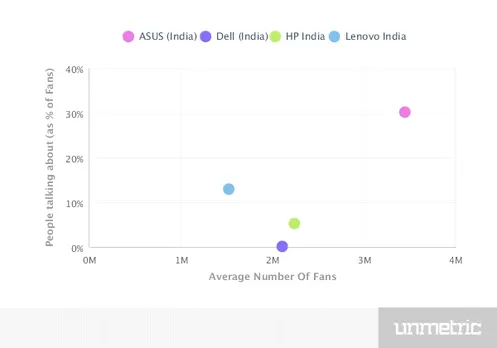 ASUS received the most Likes and reached a wider audience with the most Shares followed by Lenovo, HP, and Dell respectively. Dell lagged considerably with mere 6, 770 likes bringing it to an average of 97 likes per post, while the other brands enjoyed likes in lakhs; however, these  numbers have been achieved organically, without any paid push by Dell.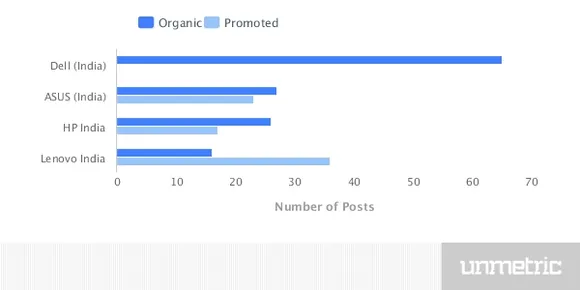 Lenovo promoted 30 posts in December and leads the promoted push race amongst all the brands. ASUS was next with 23 posts, followed by HP India with 17 posts.
Dell also has the maximum number of posts by users – 83, followed by HP. Lenovo had ASUS on other hand recorded negligible or zero posts from users.
ASUS had a double win with both the highest Reach and most Impressions. Lenovo was next, followed by HP India and Dell.
Dell had the most User Posts while ASUS had the least. The former also aced with the best Average Response Time (1 minutes, 22 seconds) while Lenovo India responded the most; the brand also received the highest percentage of positive Sentiment. HP led the charts in terms of Negative Sentiment with 24 out of 75 posts.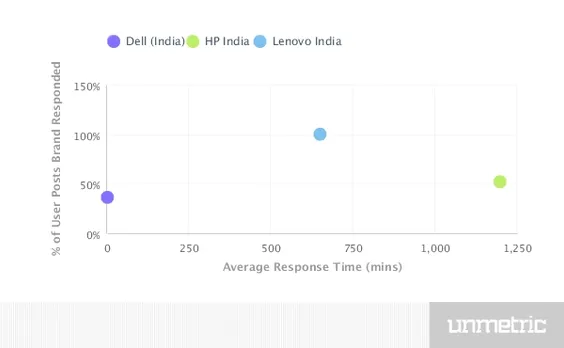 Content Analysis
Most conversations by Lenovo in December, were around #LenovoDelights – blending the happy holiday spirit with the woes of demonetisation, the brand empowered users to buy their products cashless.
ASUS on the other hand, majorly spoke about ZenFone 3 Max. The handset's rave reviews, and various features formed the conversational points. ASUS further ran #FindTheCharger contest, calling out their fans to share a simple creative.
#ReinventGiving dominated HP's Facebook page in December. The campaign was initiated to market their latest product, HP Spectre; most posts under the hashtag garnered massive reach. The hashtag was supported by high quality visuals.
Dell too was seen treading on the demonetisation lines during December. #GoCashless was one of their recurring hashtags. Additionally, the brand initiated #1stPCStories. Overall, their content plan didn't appear to be following a particular content theme.
Twitter
Much like their Facebook strategy, all the four brands are focussed on marketing their products and its' features on Twitter. With 144, 205 followers, Lenovo leads the Twitter race, while HP, ASUS, and Dell all have little above 50k followers.
Lenovo has the most Followers while HP had the highest growth, the former garnered 1, 355 new followers in December. HP garnered 534 new followers and Dell recorded 258 new followers. ASUS recorded 186 new followers.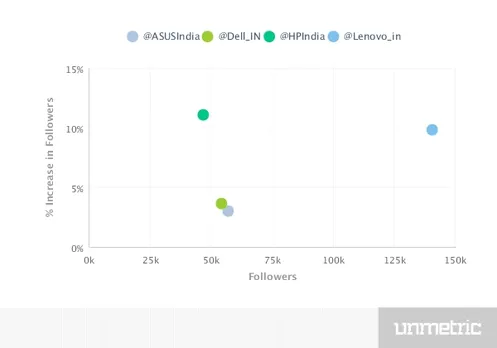 In terms of engagement, HP lead the race with 541 tweets and an engagement score of 473. Lenovo was next in line with 392 tweets and with an engagement score of 346. ASUS lagged with an engagement score of 239 on 49 tweets and Dell marked an engagement score of 217 with 236 tweets.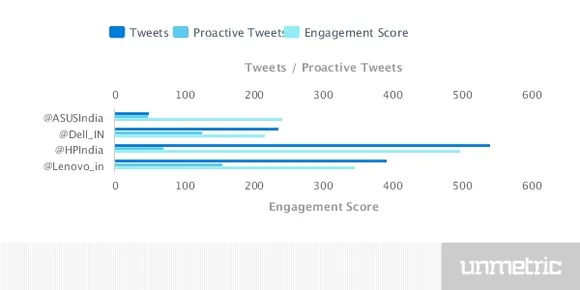 Apart from ASUS, most tweets sent by a brand were replies; HP leading with 484 replies. Dell recorded the maximum number of retweets, while Lenovo had the highest proactive tweets, re-tweets and replies.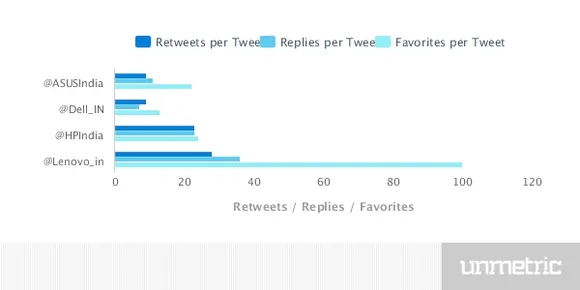 The nature of tweets, differed from Brand Apology to request for Direct Message. Dell sent maximum brand apology tweets, while sent out most 'view a link' tweets. HP sent out maximum contact details' request. ASUS on the other hand, sent out most DM requests.
On Twitter, HP replies the fastest, while Dell takes the most time to reply. The brand has also managed to maintain the highest response rate and average reply time.
Lenovo scored the highest positive sentiment on Twitter too. The brand also led the race with the highest Average Engagement Score of 239, followed by HP with 208. ASUS recorded an Average Engagement Score of 176, and Dell touched the mark of 159.
Content Analysis
#SnappyNewYear, #greattimesahead, and #zenwatch3 were the top performing hashtags used by ASUS. The first one was a contest inviting ZenFone users to share an image shot on the phone in 2016. The other tweets were focussed on highlighting ZenFone features.
Participate in #SnappyNewYear contest. Share a photo shot on your ZenFone in 2016. Win vouchers worth INR 1000/-, & a ZenFone. pic.twitter.com/8VyRGxpEaO

— ASUS India (@ASUSIndia) December 30, 2016
#1stPCStories was the top performing hashtag by Dell. Followed by #DellPCLiteracyDays and #contest. Most popular tweets by the brand in December were around the contest.
#Contest Tell us stories of your first PC in 140 characters with the hashtag #1stPCStories & stand a chance to win big! #DellPCLiteracyDays pic.twitter.com/xPIxlDAcA0

— Dell India (@Dell_IN) December 19, 2016
HP's #MyOopsMoment performed the best in December. #GiridharKaunHai, HP's content property followed; it narrated a story Giridhar, who always landed in a soup. #ReinventGiving too performed well for the brand.
Don't wait till you unpack, to print your holiday pictures. The DeskJet Ink Advantage 3700 All-in-One slots right into your unpacking mess. pic.twitter.com/EpjmxtXcmd

— HP India (@HPIndia) December 21, 2016
#LenovoK6Power performed the best for the brand with 5,123 user tweets. #KickassMovieDialogue, with 4, 330 user tweets followed next. With 3386 user tweets, #LenovoK6PowerContest worked well for the brand.
Conclusion
All the concerned consumer electronics brands on social media have their direct marketing game on point. New products, path-breaking features, and leveraging the demonetisation wave, appeared to be the common theme across all brands.
With quickest possible reverts, all the brands have an apt CRM system in place. Nonetheless, with the increase in grievances and requests, a bot would be the next natural step for the all the brands.
Nonetheless, an overall central theme or tone, seemed to be missing. Speaking about a plethora of products, with individual hashtags for each, the communication comes as disintegrated. Also, with direct access to quality technology, these brands stand a chance to create next level integrated campaigns, beacon and social media for instance.
All in all, consumer electronics' brands as a genre have found their space across social media, now would be the right time to leverage the current dynamics for creating undying stories and loyalties.