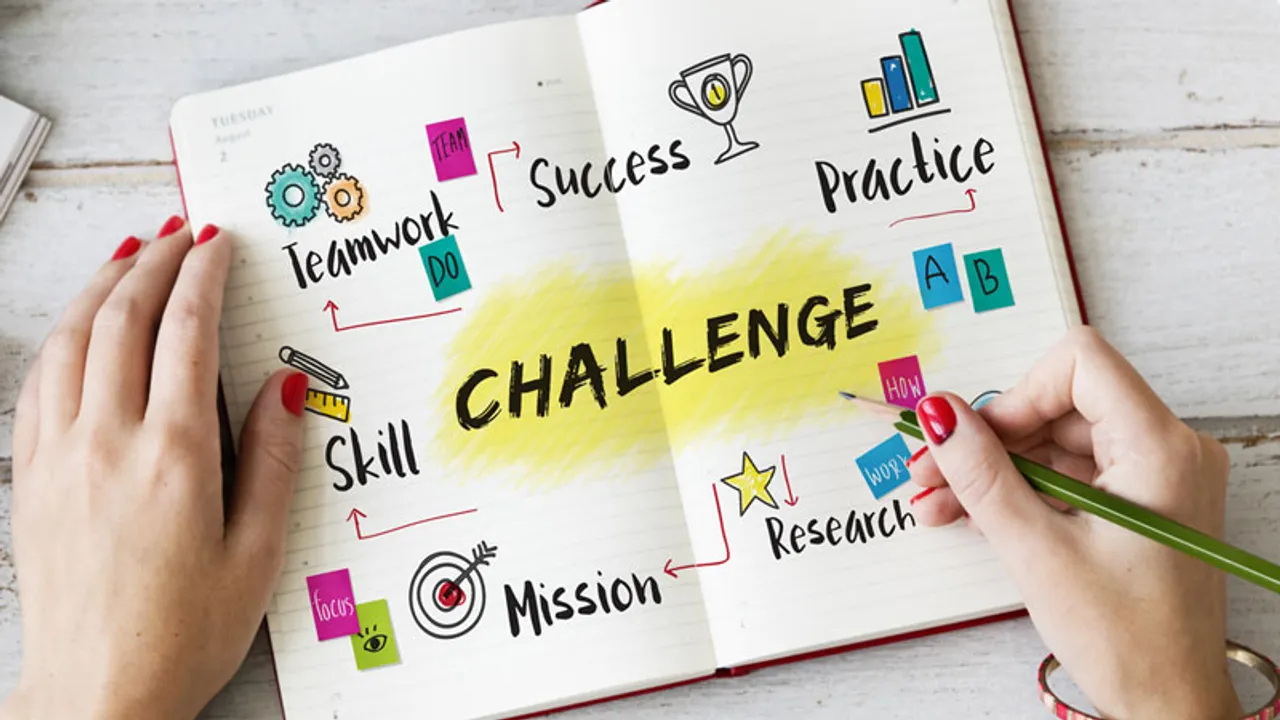 Google Trends data in 2016 suggested that 'influencer marketing' is searched well over 4,400 times on average each month. Even though the interest in influencer marketing has been rising – as can be seen from the increasing spends and budget allocations – brands and agencies still face many fundamental challenges with executing influencer marketing campaigns.
Look around and you still find briefs like – need influencers with over 5k followers across genres or just see profiles with egg pictures tweeting an automated message hundreds of time.
And those who do understand that Influencer Marketing isn't about trending, usually get stuck a little ahead of planning and much before execution.
Social Samosa takes a look at top influencer marketing challenges and how to overcome them.
Influencer Database and Discovery
Let's say you have a precise brief, you need influencers who have a clout among teenagers based in Mumbai and are interested in drama. But, where do you find these influencers?
Whereas ordinary social media searches and even agency networks struggle to find such a niche of influencer, influencer marketing platforms help you identify the most relevant influencers for your brief. For instance, you could take help of a tool like Qoruz, an influencer marketing intelligence platform, to discover the abovementioned influencers. Qoruz's  advanced discovery engine scans and indexes over a million social profiles, out of which almost 1 lakh profiles are for Indian influencers. Further, you can create customized searches using advanced filters like minimum and maximum number of followers, engagement level, gender, location, and topic expertise. Here's a sample list of influencers from Qoruz for the above mentioned brief:-
Qoruz discovered 83 influencers in Mumbai with a follower range of 5-10k and a topic expertise in 'Arts and Entertainment'. One could even go further and analyse each influencer's audience demographics and select the ones with a high teenage following. A data backed influencer choice is exactly what you need!
Influencer Social Metrics and Authenticity
The next natural challenge after influencer discovery is to assess the influencer's authenticity. Brands and agencies often give a common brief to all the selected influencers irrespective of their background, strength, and presence across platforms. You need to find out across which platform are these influencers the strongest? Which topic have they mastered and what kind of sentiment do they evoke. Standardized measures like Klout score do not suffice the in-depth need of data needed to answer these questions, and most agencies and agents operate on word of mouth or empirical figures rather than true statistics.
Influencer marketing platforms usually provide deep data analytics on influencers. For example, Qoruz segregates influencer profiles in over 140 categories and a social footprint analysis for each influencer based on 80 plus data points is conducted. They further have platform-wise scores based on engagement levels and interactions on content, helping you understand every influencer's specific strength. They also provide category-relevancy score based on publishing frequency and interaction percentile and percentile scoring for each social-media platform for simplified comparison of influencers.
Here's how a Qoruz influencer profile looks like:-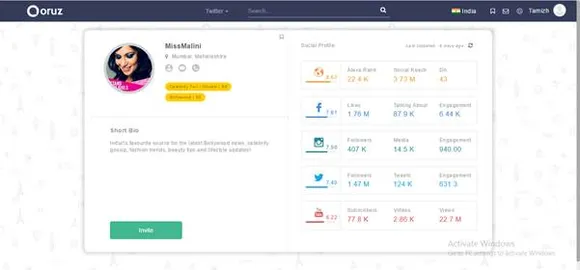 Influencer Communication and Management
You found the right influencer, they are authentic and exactly what your campaign needs. What next? Most of the briefs often get lost in translation by the time they go out from the brand manager's inbox and reach the influencer's inbox. Too many layers of communication between the brand and influencer result in extended turnaround times, and prevent the execution of agile and 'in-the-moment' marketing campaigns that have become the need of the hour in the digital age.
Influencer marketing platforms like Qoruz provide an instant outreach and communication portal, so brands can connect and share briefs with influencers directly, clearly, and quickly. The messenger also doubles up as a one-stop campaign management portal which further eases out the life of a marketer.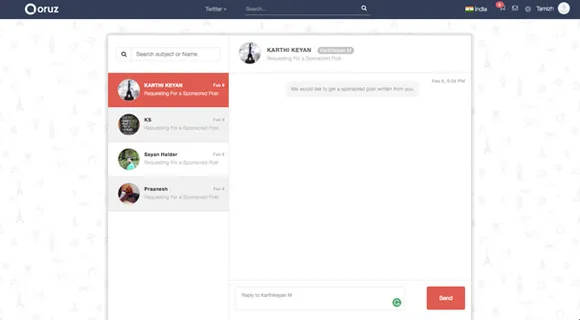 With the growing importance of influencer marketing and the impending tipping point in its utility to create long-lasting brand advocacy, data-driven influencer marketing platforms are becoming the need of the hour for the modern marketer. Influencer marketing platforms like Qoruz are helping marketers execute effective, ROI-driven campaigns through smarter discovery, analysis, and communication with influencers. It is time to work smart!