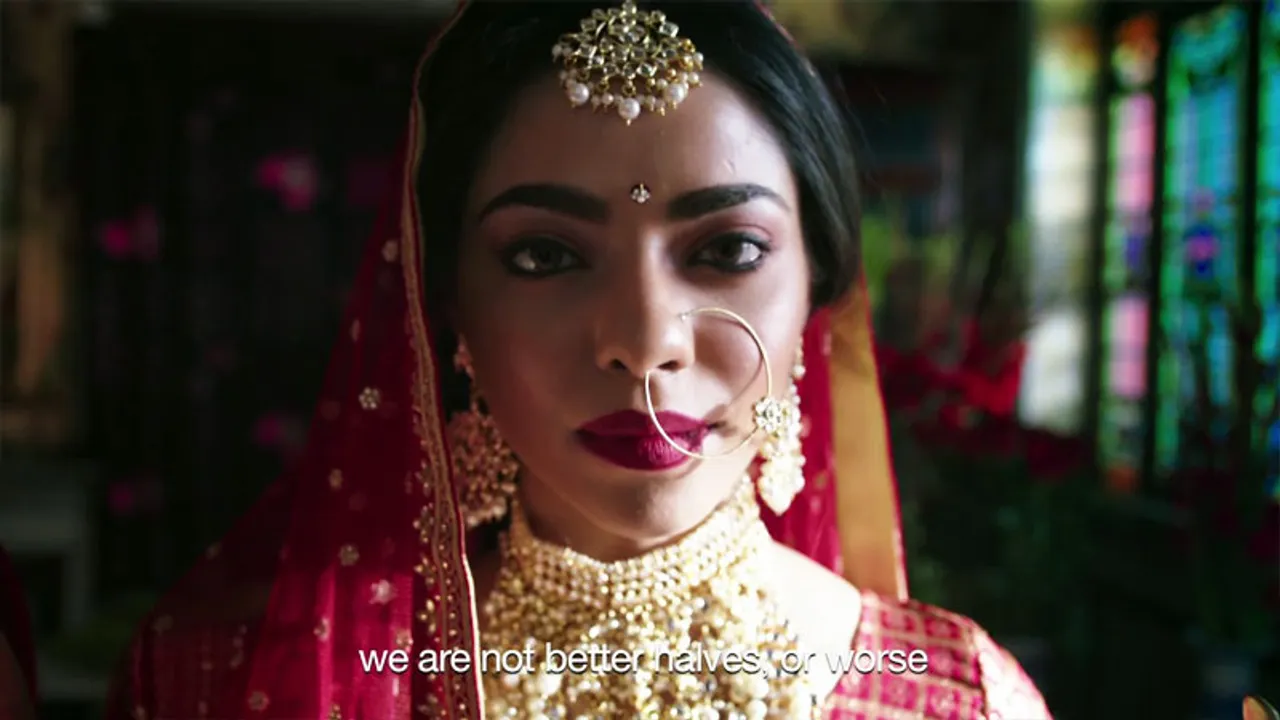 Brands from various facets are boldly using their power to mold cultural norms especially by venturing into the global social issue of gender equality. Channeling their voice through the digital medium, some brands are not just selling their products but making bold statements by portraying their brand identity as someone that believes in gender equality.
We take a look at some gender equality campaigns that actively challenged gender inequality through 'femvertising', the recent buzz word and nurtured their brand identity alone.
Ariel #ShareTheLoad
Ariel highlighted the issue of gender equality by discrediting the notion which compels only women should house chores, laundry in this case. The brand initiated a series that went on to become one of the most iconic gender equality campaigns on social media
Titan Raga #HerLifeHerChoices
Speaking of woman empowerment, Titan Raga picked their niche of the 'new Indian woman' where the brand promoted independence and individuality of women today.
Sofy #ImNotDown
Sanitary napkin brand created a campaign with the motive to change the idea of women feeling "down" during their periods. Using poetry, music and live interviews the brand drove this message and attempted to create a change.
Anouk - Bold and Beautiful series
Raising their voice against workplace discrimination during pregnancy, Anouk's campaign series of Bold and Beautiful released a film titled The Calling. Taking a stand for feminism, this series was both, bold and beautiful.
Airtel
Can your wife be your boss and your wife? Churning out a storyline around this idea, Airtel released a campaign. It portrayed an unusual scenario and through an interesting story-telling approach created an engaging campaign that even looked into women empowerment. While it was a TVC, the campaign soon went viral on social media.
United Colors of Benetton #UnitedByHalf
Hoping to bring about a change in the society through their content, UCB this year launched #UnitedByHalf as their Women's Day campaign which was internationally recognized as it strived to get women up on the same level as that of men.
Whisper #TouchThePickle
In this country, even saying the 'P' word out loud is pretty much a taboo, but along with periods the myths attached with it is another story. Optimistic to bring about a change around the topic of menstruation in India, Whisper released the campaign #TouchThePickle as one of the myths restrict them from touching jars of pickles.
Nirma Ambulance
Long before feminism even becomes a norm for brands, Nirma already created a campaign that shouted of women empowerment through their content. The story shows how two women independently initiate the pushing of a ambulance out of a ditch while men around stand and watch motionless. The brand portrayed women from home-makers to change-makers through one film and raised a strong point five years back
Feminism seems to be the voice of social media these days, but only a few brands have managed to crack the code and put out a strong opinion from their end.