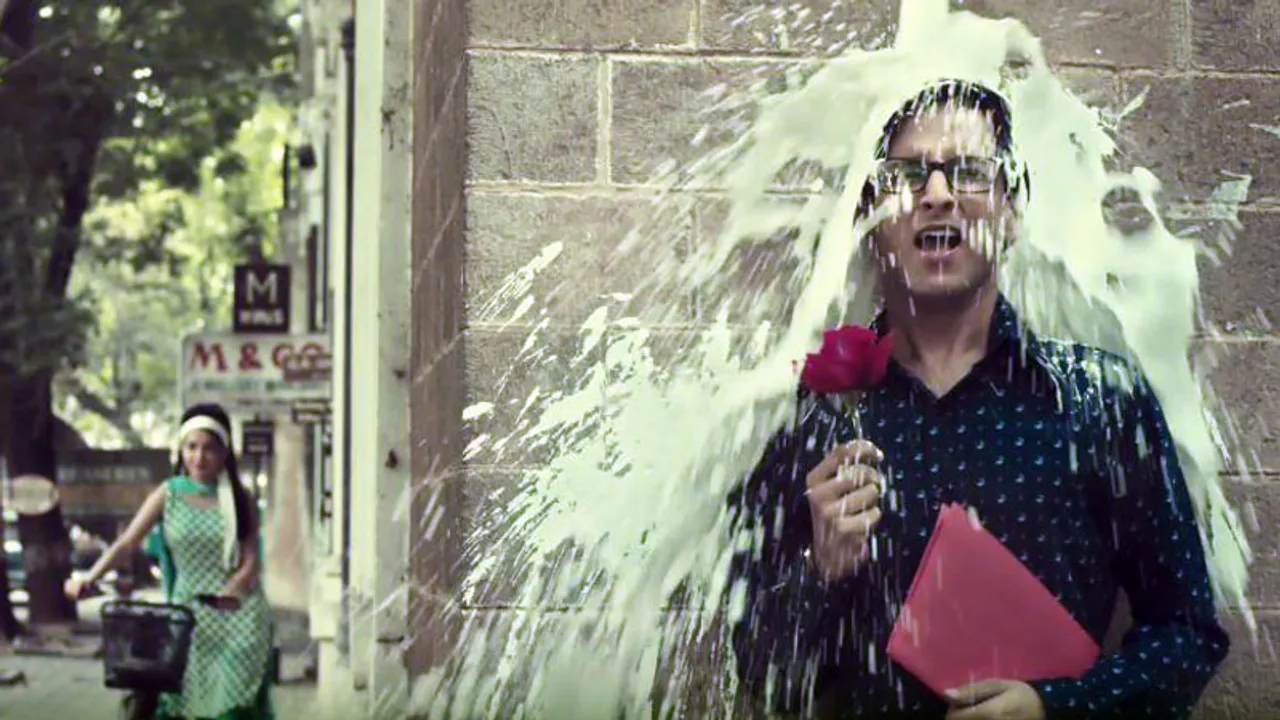 There is something about memories from our childhood that evoke a distinct sense of nostalgia induced fondness in our hearts, and being the emotionally inclined people that we are, Indians never let go these memories, no matter our age.
The protagonist of numerous childhood memories, Rasna has made a strong comeback to the social media scene with their latest campaign, Pyarelal Ke Bachpan Ka Pyar. The passing of time and the presence of Rasna in the hearts of their consumers are what the brand's strategy is pivoted around.
'I Love You Rasna,' is a tagline that we as children have grown up with, and Rasna intends to celebrate the memories it has created and the love it shares with consumers.
Pyarelal Ke Bachpan Ka Pyar takes viewers through a journey of Pyarelal's many attempts and endeavours to confess his love with a cheeky video, featuring veteran actor Ram Sethi, popularly known as Pyarelal and actress Daisy Irani.
"Our latest campaign has been created keeping in mind our journey of over generations wherein we have spread love and served more than 120 billion glasses. Unlike earlier campaigns wherein our mascot has always been a girl child between 3 to 8 years, this time, we have roped in two iconic Bollywood veteran actors. I am confident that their charm as Rasna's 60-year-old grand man and grand lady, will amplify the overall impact of our ads," says Piruz Khambatta, Chairman and Managing Director, Rasna.
Pyarelal Ke Bachpan Ka Pyar was created with three main objectives by Rasna:
1. Building further on Rasna's established brand value through social media channels,
2. Signalling Rasna International's entry into the baked sweet snack category with Rasna Vitos
3. To debut Rasna's new package designs.
First steps
Conceptualized by Scarecrow Communications and produced by Chrome Films, the campaign was first announced through a teaser on Rasna International's YouTube channel attempting to establish intrigue with the question, 'Kaun hai Pyarelal Ke Bachpan Ka Pyar?'
The teaser video was unveiled on Valentine's Day, keeping in mind the theme of the campaign with an eventual release date set for ten days later on 24th February.
Racking up more than 1.3 million views, the teaser video succeeded in setting up the eventual introduction of the answer to 'Kaun hai Pyarelal Ke Bachpan Ka Pyar?'
Released on social media and as a video throughout the nation, Pyarelal Ke Bachpan Ka Pyar is a one of its kind creation with regards to the scale of the execution, in the soft drink concentrate category, wherein Rasna boasts of dominance in the Indian market with an astonishing 85% share.
Spanning generations, the video portrays Pyarelal's endeavours to express his love to the girl in his class, but with each opportunity, luck does not appear to be on his side. Years and decades pass by, but two things remain unchanged, Pyarelal's inability to express his affection to the woman he loves, and his love for Rasna.
When he musters up enough courage to speak up, after visiting her house, over a glass of Rasna, Pyarelal ends up squandering the opportunity by exclaiming Rasna's iconic tagline, 'I love you... Rasna!'.
The video ends with the narrative, "Bachpan se jisse love kiya ho aakhir ussi ka naam toh zuban pe ayega na!"
Manish Bhatt, Founder-Director, Scarecrow comments on the message that the brand and agency wished to put forth, "Via this new campaign Scarecrow narrates a story of the childhood love of 1.2 billion Indians – Rasna. It is matter of pride and honour for Scarecrow to have been associated with the brand with such an iconic status."
An iconic comeback?
The brand's focus on digital and social media avenues is a commendable move, considering the vast dominant market share that Rasna enjoys in the Indian market, their social media presence is a far cry from popular.
With more than 141k followers on Facebook, and a measly 238 followers on Twitter, Pyarelal Ke Bachpan Ka Pyar has the potential to boost the wind in Rasna's social sails. The campaign was well received as it garnered around 1.9 million views, with the audience particularly appreciating the adorable visual appeal brought to the fore by Pyarelal and Daisy Irani.
On Facebook, the video received 7.2 likes and reactions, and 1841 shares which indicate that Pyarelal Ke Bachpan Ka Pyar managed to evoke positive reactions from the social media audience.
It is not clear as to why Rasna International failed to take advantage of a good campaign and boost their presence on Twitter by leveraging Influencer Marketing which could have netted the brand a significant amount of followers on Twitter.
https://t.co/eksbTL7tGR pic.twitter.com/V98MZPqArM

— Rasna International (@Rasna_House) February 23, 2017
Nevertheless, Pyarelal Ke Bachpan Ka Pyar managed to generate interest on social media and captured the attention of netizens across the country.
Paralelly, Chairman and MD, Piruz Khambatta, in an interview said the following regarding the metric that he wished to achieve through the campaign, "I have told my agency that I want to clock at least 10 million, that is one crore, views, in a week's time."
It managed to irk Digital and Marketing Advisor, Ashok Lalla on Twitter, who proceeded to tweet the following.
Hey dear agency, while you get Rasna its 10 million views on YouTube, why don't you get its CEO a million followers here. He'll be thrilled.

— Ashok Lalla (@ashoklalla) February 28, 2017
What are your thoughts about Piruz Khambatta's expectations from the campaign video, and about Ashok Lalla's input on Twitter? Let us know at team@socialsamosa.com