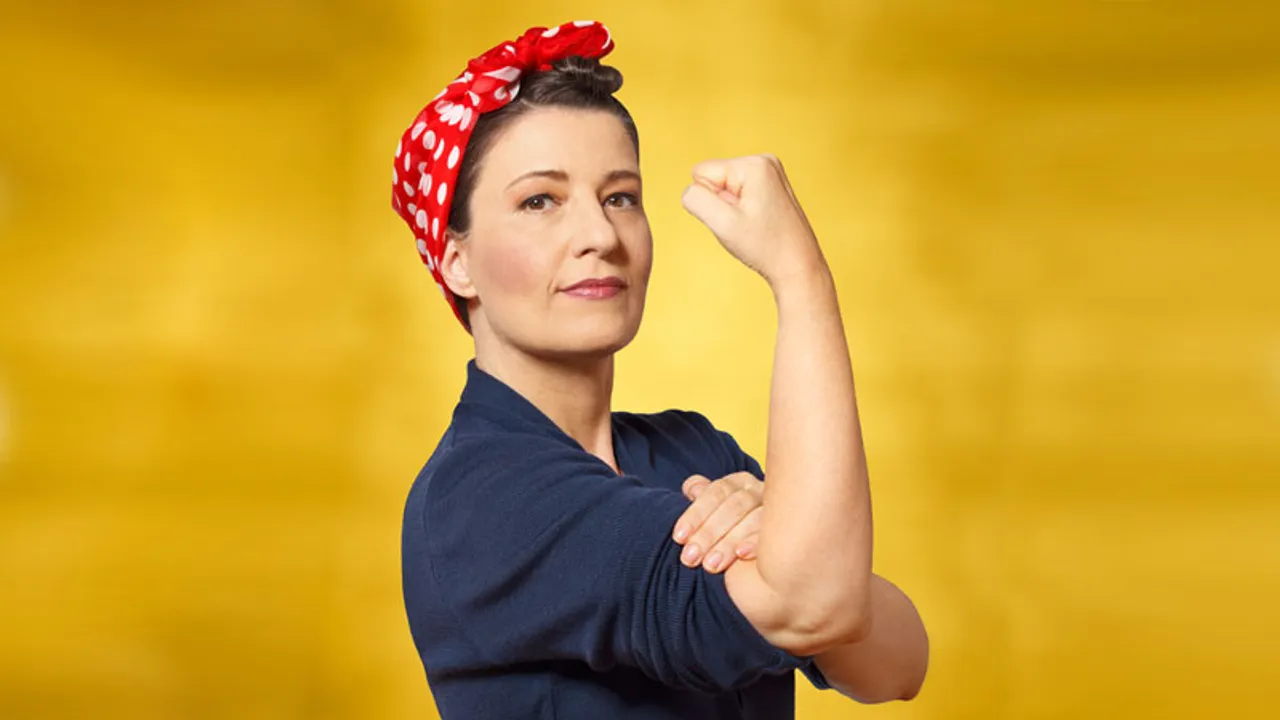 While it is difficult for some to grasp the meaning of International #WomensDay, Twitter was predominantly buzzing with pride for and about women, and all that they have achieved over the years, at times juggling multiple responsibilities at once.
Thank God for these guys, restoring our faith that sensibility still exists on Twitter, even when stupidity is lurking around everywhere.
Some of the best tweets and memories associated with Women and Women's Day, will instill a whole lot of pride and respect in the hearts of women all over.
1. Women are the mothers of mankind
Be respectful to women, for they are the mothers of mankind.
#womensday pic.twitter.com/45CpAmgc04

— Diksha Verma (@DikshaaVerma) March 8, 2017
2. It takes a lot to be the first at anything. Hats off Ms. Shanti Parwani
Remembering the First Lady sub-inspector of Mumbai Police, Ms Shanti Parwani on #womensday with immense pride pic.twitter.com/ZdYNndDlMS

— Mumbai Police (@MumbaiPolice) March 8, 2017
3. Ex Chief Justice of India Markandey Katju gives Twitter a piece of his mind.
In my opinion women shd not go to temples or mosques at all, but instead shd go to scientific institutes, engg & medical colleges #WomensDay

— Markandey Katju (@mkatju) March 8, 2017
4. Preach!
Don't just respect women only on Internet. Do it in real life also.

#iwd2017 #BeBoldForChange #womensday #InternationalWomensDay

— Amit dhiman (@AmitDhiman_) March 8, 2017
5. Right in the patriarchy! Kudos
I find it funny how Men who don't believe in Women's education look for Women doctors to deliver their baby.#womensday

— احد (@LeMeAhad) March 8, 2017
6. We agree and how...
"a woman is unstoppable after she realizes she deserves better." #womensday

— ㅤㅤㅤ (@marwuh) March 8, 2017
7. Salute! You inspire many!
C.B.Muthamma , First woman To Join The Indian Foreign Service In 1949 #WomensDay pic.twitter.com/okT4gNaYvT

— indianhistorypics (@IndiaHistorypic) March 7, 2017
8. Beaming with pride!
Cornelia Sorabji, the first woman to practise law in India #WomensDay #FemaleFirsts pic.twitter.com/ubwvvtputo

— Portrait Gallery (@NPGLondon) March 8, 2017
9. Food for thought
bringing this back for #Womensday because this is important pic.twitter.com/eIbJ8RWyEw

— ㅤㅤㅤ (@foolskam) March 8, 2017
10. And the world is yours...
When a woman stands up for herself, she stands up for all women.
Be brave, be strong, be heard #womensday pic.twitter.com/BoGDcrtVUE

— Bea Dux (@Bea_dux) March 8, 2017
Share more such tweets for a happy women's day with us on saloni@socialsamosa.com.