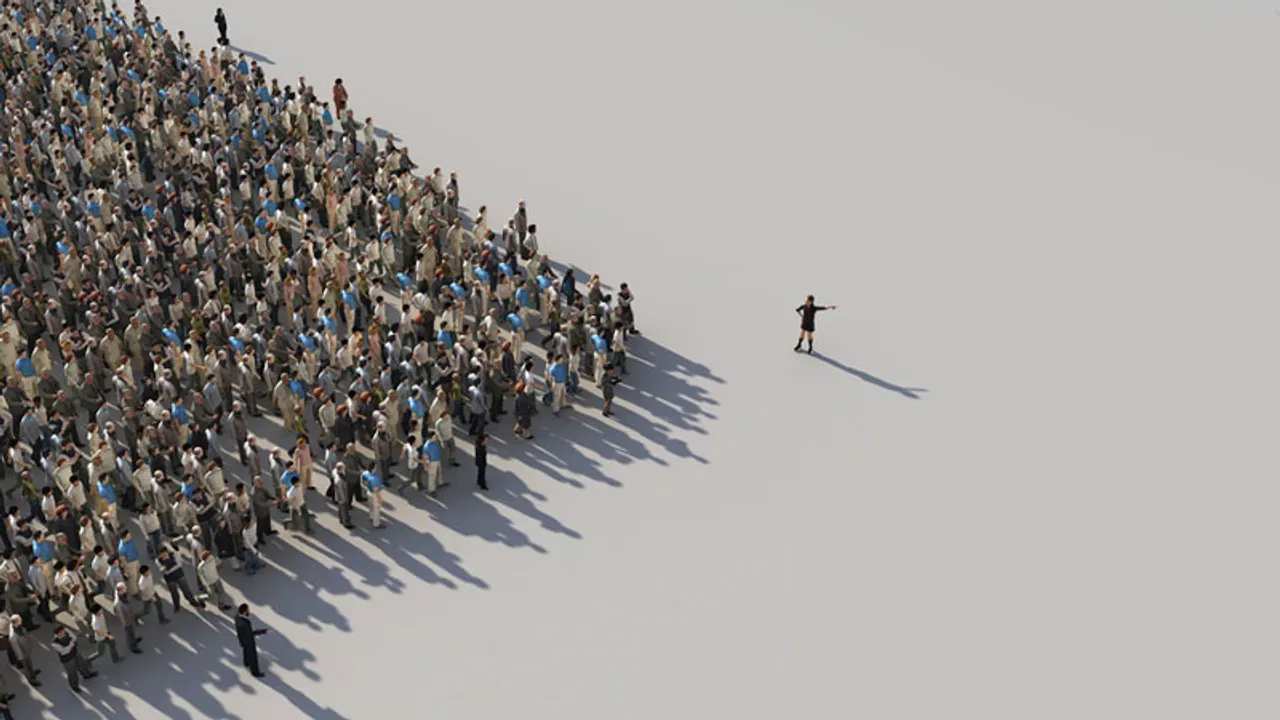 In the age of Ad blockers and growing apathy to advertisements, digital marketers are vying to crack the Content marketing code. Since Thought leaders, experts and bloggers hold more trust than ads hence the net natives dubbed as Influencers are occupying prominence like never before in a brand's marketing mix.
Who are Influencers?
Influencers are individuals who hold niche leadership and are considered authoritative and authentic by their audiences.
Influencer marketing focuses on niche leaders'― beauty, fitness, tech, fashion, lifestyle etc. to drive and deliver a brand's message to a larger market. A brand may inspire (read: hire) 'Influencers' to get their message accentuated and amplified.

Google Trends results for Influencer marketing
Last year L'Oréal signed up five influencers (with a combined reach of an approximate 5.5 million) to create its own 'Beauty Squad'. This team of Influencers curated engaging posts revealing the brand's latest products along with a commentary on key fashion events.
At festival of Marketing 2016, L'Oreal disclosed that they have a three tier classification of Influencers - Gold, silver and bronze categories. What's interesting is how future centric their approach is as they're even reaching out to budding Influencers who might become a force to reckon with in near future.
Not everyone with a following is an Influencer
How many bloggers, poets, photographers, and YouTube channels have you come across whose profile read: Influencer?
The definition of Influencer is at times misinterpreted to be about follower count alone. You'd have for sure come across social media posts from these influencers, endorsing at different timelines - beauty products, travel app downloads, mobile phones and decorative paints.
What niche do they cater? And why aren't brands checking where who they're getting endorsement from and more importantly, is it the voice they needed.
How to set up your Influencer Marketing campaign?
An effective Influencer marketing campaign needs to have a symbiotic relation between the brand, the influencer and the consumer.
1. Start with Strategy – Define the goal (brand objective – product launch awareness, category leadership etc.), the audience (where are they, Facebook or blogs?), the content (educational or entertainment, video or text…)
2. Identify the Influencers – Use Influencer discovery tools like Klout, TapInfluence or Buzzsumo as per the niche you are interested in. Other numbers to consider may include their email list size and website domain authority.
Check for niches they are known for – what matters more is reach, relevancy and resonance with your brand's DNA. Consider collaborating with genuine small-scale influencers as against shallow plugs by the self-anointed experts.
The value that the Influencers bring to the table must be collaborative and shouldn't pass off like an advertorial plug.
Remember: In the age of bots, deep dive beyond follower counts, visits or subscribers.
3. Reach out to Influencers with clear defined briefs – Treat influencers the same way as publishers. Prepare briefs based on brand inputs and objectives whilst not being pushy. Influencers would require some creative freedom as they too have a reputation to uphold.
An influencer blindly confirming to everything in brand brief may not be that good an idea. The lure of continued future business may be driving it. Remember, it is good to have some creative tussles, that's how the best ideas are born!
4. Disclose the relationship between the brand and the Influencer – Clear and explicit disclosure always adds genuineness to your content. The audience is smarter than you think!
Naomi Campbell's Adidas fiasco last year where she blatantly hit copy + paste on the brief PR firm sent her questioned the integrity and importance of disclosures.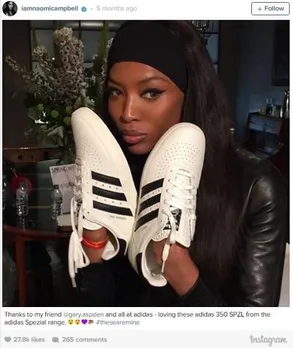 The original caption read, "Naomi, so nice to see you in good spirits!!! Could you put something like: Thanks to my friend @gary.aspden and all at adidas - loving these adidas 350 SPZL from the adidasSpezialrange. @adidasoriginals
The Federal Trade Commission (FTC), USA recently sent letters to more than 90 "influencers and marketers" warning them about disclosing when social media posts are paid for by advertisers. Furthermore as per research from Reuters, "a third or more say they have felt disappointed or deceived after reading an article they later found had been sponsored."
Influencer marketing shouldn't be all froth and no beer, it has to offer more than affiliate marketing. So the next time you are at the drawing board strategizing the campaign, please remember the triad of Reach, Relevance and Resonance.
You can follow the author of the article here.