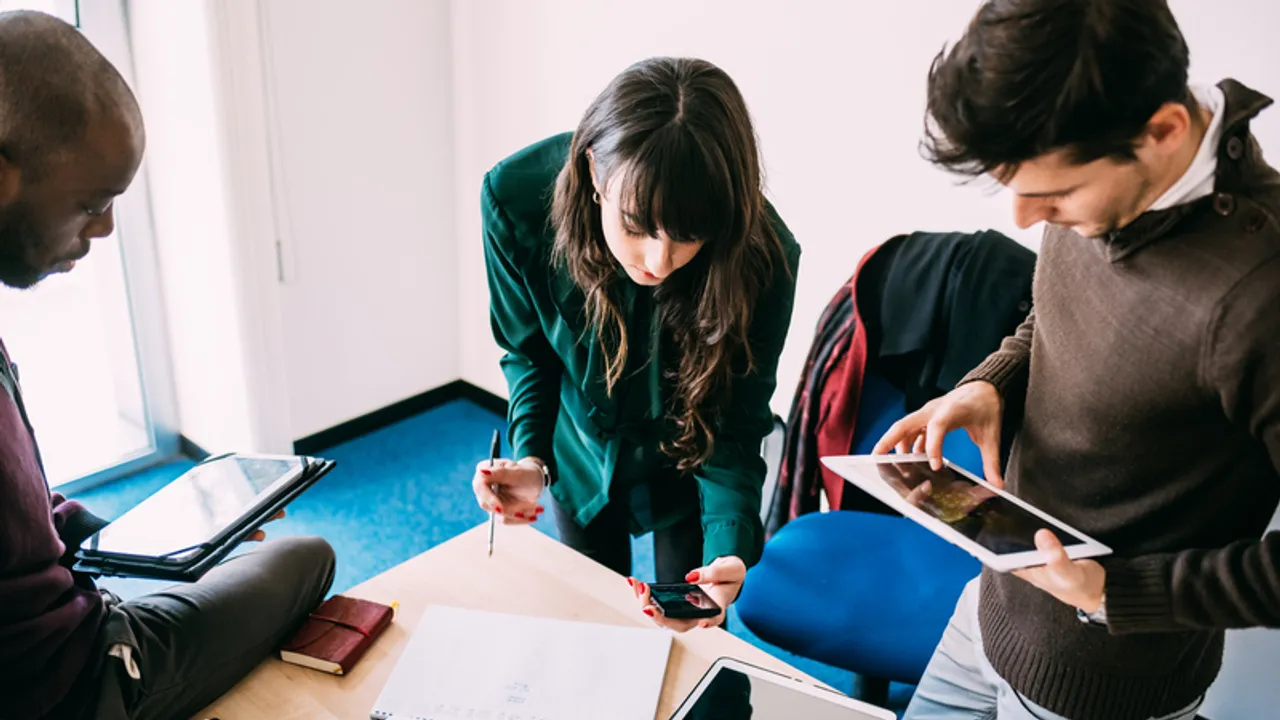 The article explores the strength and need of Influencer Marketing for Millennials.
I was recently talking to one of my friends and she happened to tell me how she purposely clicks on ads targeted to her only to shut the window, just so that the company has to pay five per cent of the pay per click (PPC) cost. A tiny revolution, yet, a classic example of a jilted millennial's reaction to an ambush of ads "targeted" towards him/her.
When it comes to millennials, advertisements simply don't work. Rather, 'advertising' to millennials is tricky. Most marketers have seen their 'oh so brilliant' ads either facing the wrath of ad blockers or simply not getting the attention of the goldfish that is a millennial. So, the all-important question remains – how do you target a consumer segment that is going to have the highest spending power by 2018.
The Mystery called Millennial
Goldman Sachs defines Millennials as people born between the period 1980 to 2000. A fairly well brought up sect who was taught to question, reason, and balance. This generation has grown up with technology and is naturally extremely comfortable with it.
Thirty per cent of millennial smartphone owners use their device to make a purchase at least once a week. Further 87% of the surveyed millennials agreed to have missed a conversation because they were on WhatsApp.The have on an average 7.7 connected devices and use 3.3 every day. They refer to social media for coupons and often take decisions such as which movie to watch basis trailers seen on YouTube and peer reviews on websites like IMDb and Rotten Tomatoes.
This demographic indulges in technology and social mediafor research, entertainment, and socialising purposes, and views all of these as personal goals. Not only do millennialsfind advertisements unauthentic and disturbing, but 80 per cent of millennials want brands to entertain them. In fact, in India, 122 million users install ad blocks.
Enter - Influencer Marketing for Millennials 
So what exactly is influencer marketing? Is it having a Lily Singh talk about your brand like a BAWSE or a Sahil Khattar asking questions about it? Or is it about having every Twitter, Instagram, and Snapchat user who has over 5000 followers create buzz about your brand on social media? (You will be surprised on how often agencies and brands come to us with this brief).
In the simplest of words, influencer marketing is word of mouth redefined in the digital age. As such, influencer marketing is finding the person who has the right kind of engagement (one that generates interest in your product) with the right kind of people (your core target audience). Influencer marketing is useful, whatever your objective be – whether it is to create awareness or something more precise like generating leads or increasing footfalls.
Now, to answer why Influencer Marketing. Well, it is safe to say Influencer marketing is one of the very few marketing methods to reach out to millennial without disturbing them. Like Evan Spiegel said, targeted ads are more on the lines of creepy, while video and display ads hamper the whole experience – there you just ran out of options.
Further, 70% of teenage YouTube subscribers trust an influencer over a traditional celebrity.
The art here is to understand that Influencer Marketing and Influencer Marketing for millennials are two totally different things.
More often than not, brands contacting influencers with massive reach garner impressions which might prove to be useless when it comes to millennials. A trending campaign, celebrity mentions on Twitter, or product placement in a video is unlikely to guarantee you the prized 'millennial attention'.
Brands looking to target millennial should actually focus on micro influencers – real world influencers who might be talking to a niche audience but command an equal and sometimes higher engagement rate with their audience.
Praanesh, co-founder and CEO of India's leading influencer marketing intelligence platform Qoruz, explains "Millennials are looking for authentic experiences. They like stories that they can relate to, and they love listening to people whom they consider one amongst them. This is where micro influencers put brands at an advantage when it comes to engagement – people trust these influencers and are willing to listen to them. Audience engagement is the biggest challenge for any brand today, and micro influencers are helping tackle this challenge effectively. In fact, when brands come to us, we always recommend using a mix of celebrities and micro influencers with more emphasis on the latter."
How to Win Over Your Millennial Consumer
While N number of campaigns trend daily and tweets are charged for, a handful of brands have managed to crack the code and generate ROI from influencer marketing.
One of the biggest challenges faced by luxury cars is to create an appeal for millennials who might still be in their formative financial years while maintaining the luxury quotient. In an attempt to overcome this challenge, Mercedes Benz launched MB Photo Pass, wherein the brand worked with photographers, videographers, and 25 influencers for unparalleled visual content on social media.
Further the brand created a video featuring the globally popular animal influencer, Loki, the wolf dog who with his owner took a trip to snowy mountains in a Mercedes. The brand went beyond its luxury image, creating an emotional piece that had an instant connect with the emotion and experience led yet pragmatic millennials.
In yet another video, the brand collaborated with Devin Super Tramp, an extreme sports videographer and Vlogger who boasts of over 4 million subscribers on YouTube. This time appealing to the adventurous millennial, this video too spelt success.
By the end of the campaign, Mercedes Benz amassed 6.2 million followers on Instagram while their arch rival Audi stood at 4.9 million followers.
When the right influencers create the right content for your brand, ,your millennial audience is bound to listen to you. The need of the hour for brands is to create authentic, engaging, and relatable content for this advertisement-weary and celebrity-loathing demographic. The key is to focus on your millennial consumer and understand his persona completely – their likes, dislikes, social habits, needs, problems, and every other piece of information you can lay hands on. This information will help you find the right influencers who would create great content for your brand, turn them into your advocates, and make your brand the 'millennial hero'.